'Dear White People' Series Gets Netflix Release Date [TRAILER] + Cynthia Erivo Set To Portray Harriet Tubman In Upcoming Biopic
Feb 08 | by _YBF
The "Dear White People" series has a release date and a new trailer. Find out when the series will hit Netflix, plus details on Cynthia Erivo gearing up to play Harriet Tubman in a new biopic inside…
Dear White People the movie has been transformed into a new series and its about to make its debut via Netflix. And classes will begin April 28th.
The TV adaptation will serve up 10-episodes about the diverse group of students who navigate various forms of racial and other types of discrimination at the predominantly white Ivy League college. The cast includes "Hit The Floor" star Logan Browning, "The Haves and the Have Nots" actress Antoinette Robertson and actor Brandon P. Bell, who starred in the original film.
Take a peek at the teaser trailer below:
Will you be watching?
In #BlackGirlMagic news…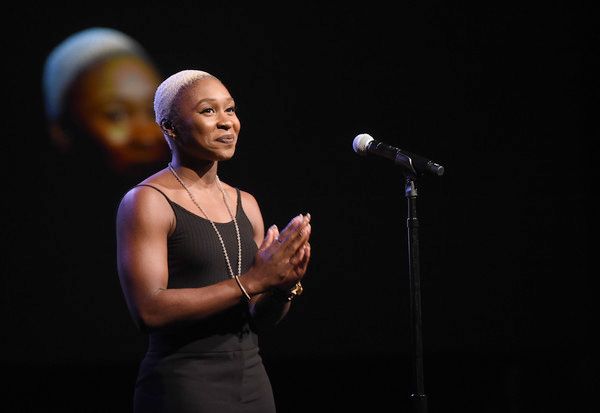 Tony Award winner Cynthia Erivo has been tapped for a MAJOR movie role. The Broadway star will play Harriet Tubman in the film HARRIET, the biopic about the famous abolitionist and humanitarian.
As you all know, Harriet Tubman orchestrated the Underground Railroad where she was able to free thousands of slaves. She also served as a spy for the Union during the Civil War and fought for women's right to vote.
Now, we'll be getting a glimpse into her life on the big screen.
Seith Mann will direct the film and Gregory Allen Howard wrote the script. According to Deadline, the film is co-financed by Macro, New Balloon, and Stay Gold Features. Kerry Washington's husband Nnamdi Asomugha will serve as an executive producer.
We'll be keeping an eye on this project and will give you more details when they come.
Along with her new movie gig, "The Color Purple" Broadway star has a special performance coming up. She's set to hit the stage at the 59th Annual Grammy Awards, which will be broadcast live from the Staples Center in L.A. on February 12th beginning at 8pm EST on CBS. Cynthia will join John Legend for a special tribute to those in the music industry who died in the last year.
If you haven't heard, Cynthia is nominated for the cast recording of "The Color Purple" revivial in the Best Musical Theater Album category. Good luck!
Photos: Netflix/Getty