THEY WILL DEAL! White Folks Are MAD & Threaten To End Netflix Subscriptions Over 'Dear White People' + Creator Justin Simien Shuts Down The Trolls
​
Feb 11 | by _YBF
​ ​ ​ ​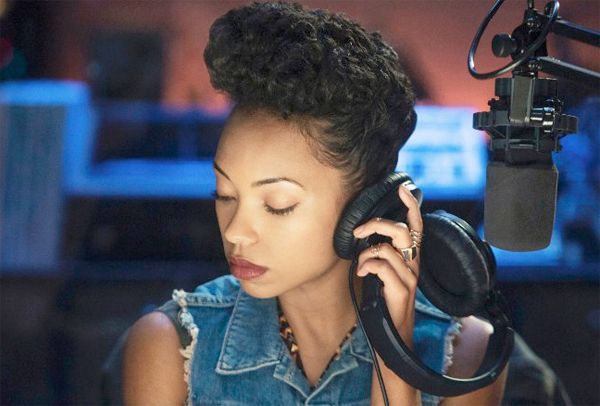 Netflix recently released the first trailer for the "Dear White People" series and white folks are mad. See the backlash inside…
The Dear White People movie has been turned into a Netflix original series set to debut April 28th. But, the video streaming platform is catching heat from white people who are pissed over the new series.
Netflix released the first trailer of the new show on its YouTube page and the comments section is lit up with comments from angry customers. Many of them are threatening to cancel their subscription because of the show. Not only that, the trailer received over 250,000 dislikes 24 hours after it was released.
As of the time of this post, the trailer has over 3 million views.
Here's why they're mad:
The YouTube comments section is littered with people threatening to cancel the their subscriptions:
Where was this "outrage" when the movie dropped back in 2014?
"Dear White People" creator/head writer/director Justin Simien responded to the backlash via Twitter with some truth serum.
He said in a series of tweets,
"We live in a world of cognitive dissonance. Post-facts is possible because we are terrified we'll die if we are wrong, even when we know it. I think what pisses people off is seeing a woman of color refer to white people en masse. Something she'd not dare be allowed in decades past. Equality feels like oppression to the privileged and thus three benign words send them into a fight for their very existence. Which happens to it actually not be in any real danger. This is how a minute long date announcement becomes a distorted call for white genocide in the minds of some people. Despite all signs to the contrary."
He continued,
"Dear White People was a widely reviewed film three years ago. A cursory google search would confirm it has no racist intent. But that google search is not embarked upon because they NEED it to be hate speech. They NEED to fight an enemy, lest they sit alone in their own pain. Feelings of being past over by an evolving society."
"I'm not the first artist to use a misnomer as a title and I reject any notion of 'causing a divide' simply by stating that one exists. Which is my role as artist. To state what is. But if facts and common sense can not wake us up from our delusions and distorted ways of seeing, what can?" he asked. "Stories. Stories teach us empathy. They reveal to us ourselves in the skins of others. Our entire concept of reality is stories. So tell your story. Come out of the closet. Write your thesis. Make your film. But do it honestly. Tell the inconvenient truth. It is the only thing that has ever saved us. So while it was fun engaging the trolls but it's like shooting fish in a barrel. The harder thing is to listen and present what is."
So yeah, the show is still going to premiere, and they'll deal.
Photos: Netflix
​ ​
​ ​ ​