No More Chipped Tooth! Fabolous Drops $40K For A New Grill + Suge Knight's Son Is Outraged At His Father Being Treated 'Like A Mass Murderer' In Jail
​
Feb 23 | by _YBF
​ ​ ​ ​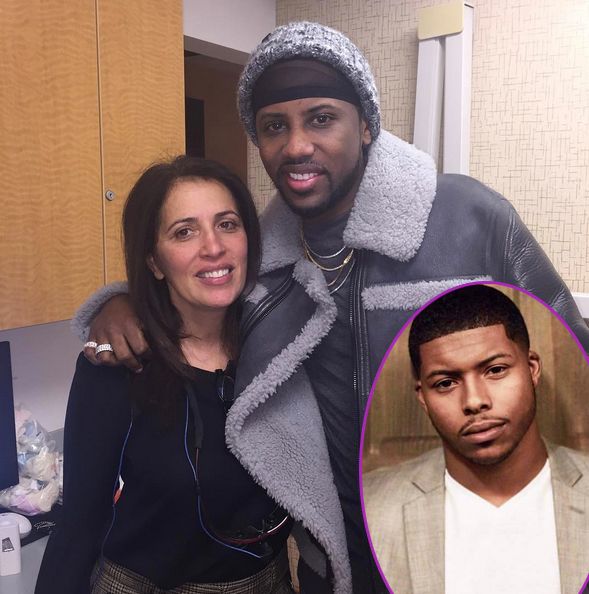 Fabolous will be smiling extra hard in flicks now that he got his chipped tooth fixed. Deets on how much Fab's new smile cost him, plus find out why Suge Knight's son is outraged over the treatment of his father in jail inside….
New grill, Who dis?!
Since hopping into the rap game, Fabolous has been known for his chipped tooth. But now, he has a new reason to smile.
The NYC rapper just copped a new grill courtesy of Dr. Mojgan Fajiram at Sutton Advanced Cosmetic Dentistry. It wasn't cheap either. Loso dropped $40,000 on his brand new smile and he clearly got his money's worth. (Whether he actually PAID that amount instead of giving her publicity in exchange is yet to be said.)
He rapped about his signature smile on his 2001 track "Right Now & Later On" saying:
"I know you wanna sip Proof/And try an make me crack a smile, just so you can see my chipped tooth/I'm tryin' get you, in and out of my room/Just to get, in and out of your womb."
Loso has toyed with the idea of getting his teeth fixed for years. Back in 2011, Fab told radio personality Angie Martinez he had plans on getting it fixed. "I'm getting too old to have a chipped tooth in my mouth. I'm just going to shock the world with it," he said.
And that's exactly what he did. It's reported he wanted to treat himself to a new smile for his 39th birthday.
Looking good Fab.
Here's what his teeth looked like before the procedure: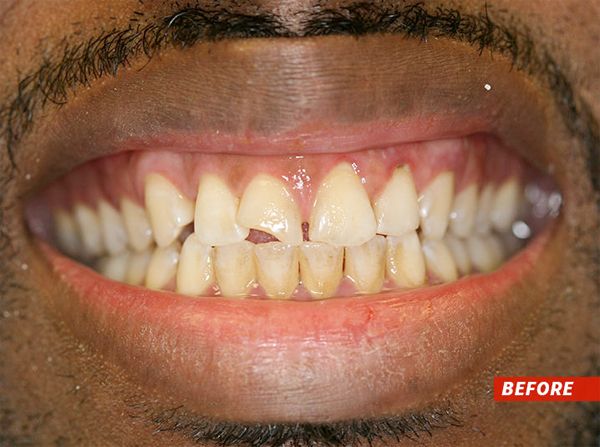 A definite upgrade, even though it sort of became his trademark.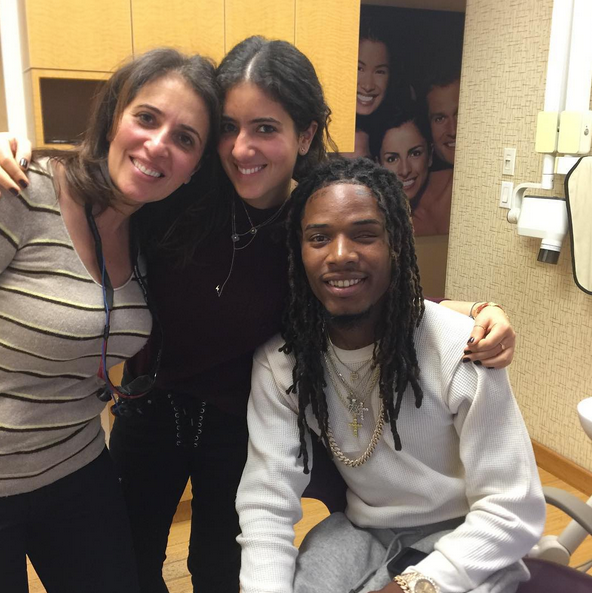 Dr. Fajiram is no stranger to the Hip Hop world. Just last month, rapper Fetty Wap came in to have his teeth straightened and whitened. She has also worked on Fat Joe and Swizz Beatz's pearly whites.
In other rap news...
Suge Knight's son Suge Knight Jr. is outraged that his father Suge Knight is being treated worst than "rapists" and "serial killers" in jail. The 21-year-old took to his Instagram page to blast the judicial system over the unfair treatment of his father:
The Death Row Founder is currently in jail after he was arrested and charged with murder for the fatal hit-and-run of Terry Carter and attempted murder of Cle Denyale "Bone" Sloan, who had worked as an adviser on the N.W.A biopic, Straight Outta Compton. Suge has pleaded not guilty in the case with claims that he was the victim of an armed ambush.
Suge's son claims he has not been able to speak with or see his father for the last two years because he has been held in solitary confinement. He said he was turned away when he tried to visit his pops last year. He also claims Suge has been placed on strict phone restriction where he's only allowed to call his attorneys.
The Death Row CEO's murder trial was delayed again on Wednesday.
After the hearing, Suge's son, who attends Fisk University in Nashville, spoke with the NY Daily News and said, "It's extreme. They're treating him like a mass murderer."
Hmph...
He continued, "Going in today and hearing my dad ask to be treated like a regular inmate, it actually hurt me. Why does he even have to ask for that? I feel like it's taking time away from his actual case."
It's unclear why the protective order limiting his jail privileges were set in place.
Suge's son also posted another Instagram post thanking those who have shown support:
Suge is expected to return to court for a pre-trial hearing on March 27th where he could face a life sentence in state prison if he's found guilty.
Photos: Dr. Mojgan Fajiram's IG/TMZ/Suge's IG
​ ​
​ ​ ​