EXCLUSIVE: Celebrity Stylist Timothy Snell's 5 MUST-READ Summer Style Tips Every Curvy Girl Needs To Know
​
Apr 13 | by _YBF
​ ​ ​ ​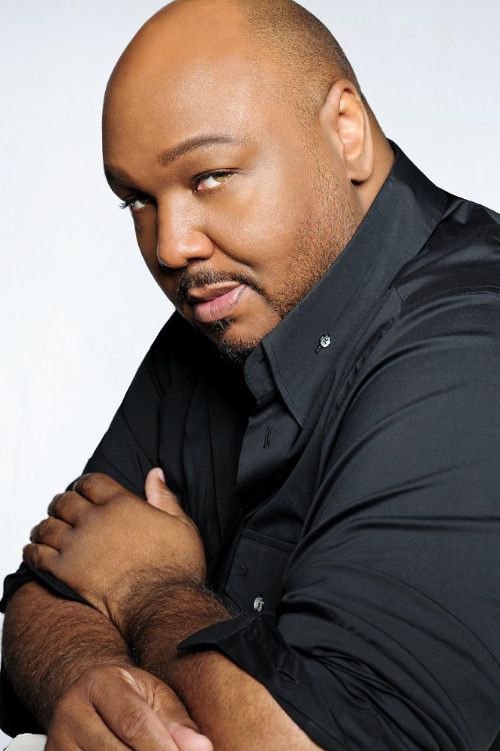 With summer approaching, you may be wondering what new pieces you should add to your closet. No fear! TheYBF.com tapped celebrity stylist Timothy Snell to serve up five style tips that every curvy girl needs to know for summer '17.
He's Queen Latifah's GO-TO GUY for a reason!
While he has worked with an array of different entertainers, he specializes in dressing curvy girls. Celebrity stylist Timothy Snell has worked with the best of the best in the entertainment world, including creating stylish looks for Queen, Taraji P. Henson, Jazmine Sullivan, and Whitney Houston, just to name a few.
Now, he's giving our YBF readers a head start on what pieces us curvy girls should be copping in preparation for summer 2017.
TheYBF.com shared some style tea with the genius Mr. Snell this week who gave us some serious tips for the hot season.
He shared the biggest obstacle in styling curvy women and the inspiration behind his brand new Always For Me collection (which is currently available on the brand's website).
If you're a curvy girl, you know some of the struggles that come with searching for a bomb ensemble. And Timothy knows about that struggle all too well.
"The only obstacle I would say is I wish there were more style choices out there available for curvy women," he told TheYBF.com. "When I style a curvy woman, I just approach the women as who she is. Anybody can bring a size 2 gown to someone and make it work. But, build a body, shape a body and work with curves that really shows true talent when you can work with a woman with curves."
Mr. Snell, who stars in his own show "Curvy Style With Timothy Snell" on Centric, has created a collection of pieces for the Always For Me brand and he shared what inspired the pieces he created. He said:
"I wanted to give the modern, curvy woman options. I tried to design pieces that they could wear from the beach to the street."
So here are Tim's FIVE must-have pieces every curvy girl should have in her wardrobe as this weather reaches "it's too hot for these Spanx" levels.
1. Every woman should have an a-line skirt.
"Know your body. Find out what works best for your body and your body type."
2. Boss up on color!
"Summer is coming, don't be afraid of color! I'm a big fan of monochromatic dressing. It has a way of making you look longer, taller, more polished and more sophisticated. Don't be afraid to do a pop of color on the foot or a belt. Don't be afraid to do a multicolored skirt or something. Color is big and bold for summer 2017 and I think curvy women should be more open to play with color."
3. The off-the-shoulder shirt/blouse is hot this season.
"Know what you're shopping for first, whether it's day wear, evening wear or casual wear." He revealed the off-the-shoulder shirt is a big trend in the fashion world right now, but don't break the bank purchasing one.
4. Invest in a beautiful loafer, because the flat shoe game has been upgraded.

"These loafers these days, with the color, embroidery, the printing, invest in something like that. I believe in investment pieces and I believe in throwaway pieces. Trend pieces are what I call throwaway items. In those throwaway items, they should be inexpensive pieces."
5. Get you a pair of palazzo pants. You won't be disappointed.
"Huge palazzo pants that are very comfortable and slouchy. You can just throw on and dress it up with a blazer or pair it with an off-the-shoulder shirt or t-shirt."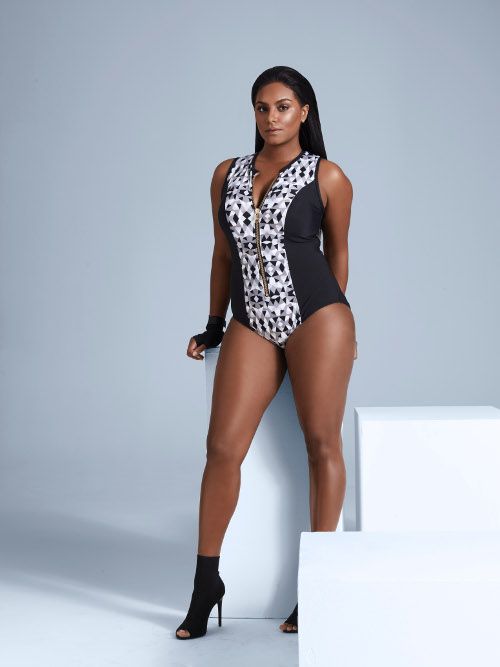 By the way, when it comes to updating your wardrobe for the new season, Tim says if something works for you and looks good on you, then stick with that. Let's get it, ladies!
Photos: Stephan Shacter
​ ​
​ ​ ​