Issa Rae Made 'Insecure' To Show Black Female Friendships In A Positive Light + 'Get Out' Cast Celebrates Digital Release
​
May 10 | by _YBF
​ ​ ​ ​
Issa Rae is dishing on why she decided to create "Insecure" making us stand for her even harder. Meanwhile, the Get Out cast is celebrating the film's digital release. Get it all inside…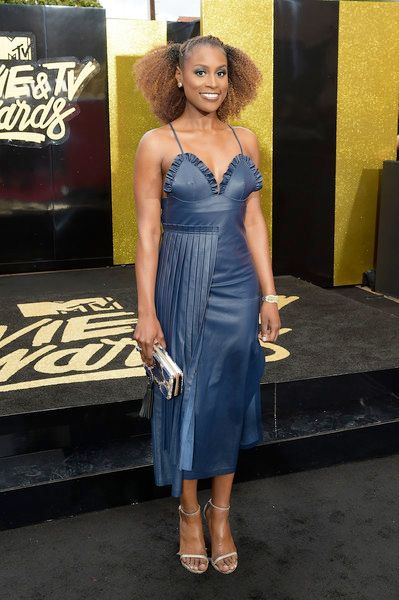 Issa Rae brought the REALEST, most relatable TV series for black girls everywhere. That's not up for debate either. Even if you aren't a black girl, you can relate because "Insecure" tackles tons of different "isms" with a comedic flare.
Sitting down for an open discussion at Deadline's The Contenders Emmy event, our favorite awkward girl explained why she decided to create the dramedy that we all can't get enough of.
"For such a long time, I just wasn't seeing great black female friendships on television," she explained. "It was constantly about tearing one another down and just leaving it that way or throwing shade."
She continued, "The relationship between Issa and Molly is the core relationship of the show and that will not change. We wanted to focus on one that was healthy. Of course they have their issues, as a lot of friendships do."
We live for this. Watching Issa and Molly every week definitely reminds us of good times and bad times we've encountered with our besties.
The Golden Globe nominated actress also talked about how important it was for her to shed a positive light on parts of L.A. that had been shown in a negative light in the past.
"I wanted to highlight specific parts of L.A. that I hadn't seen demonstrated in the most positive light in the last couple of years and wanted to make South L.A. sexy."
And that she did.
Peep the full interview below:
If you're having "Insecure" withdrawals like us, you'll be happy to know season 2 is set to premiere July 23rd on HBO. We.Can.Not.Wait.
In movie news...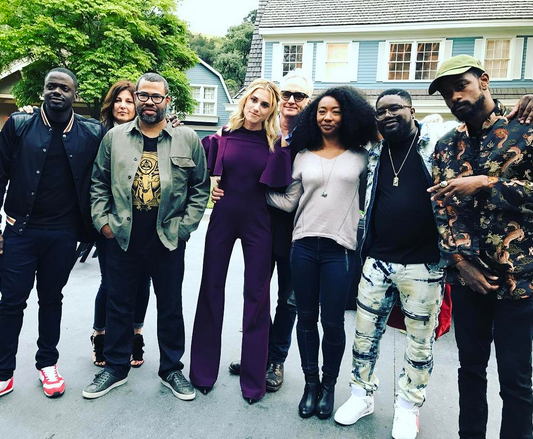 It's a Get Out celebration!
The Get Out cast and creator/director/producer Jordan Peele linked up to celebrate the blockbuster film, which has grossed over $200 million world wide, making its digital debut. The horror flick is now available on iTunes.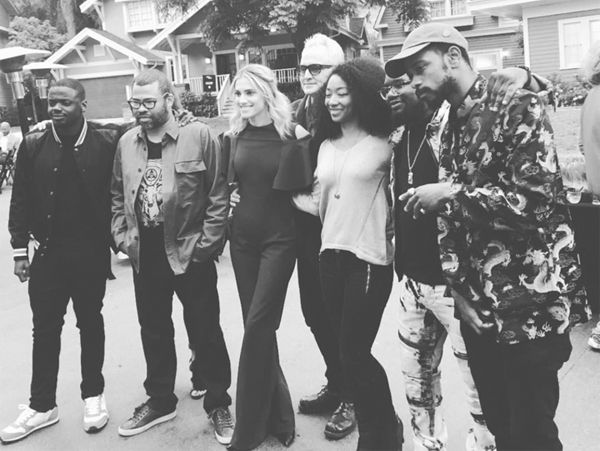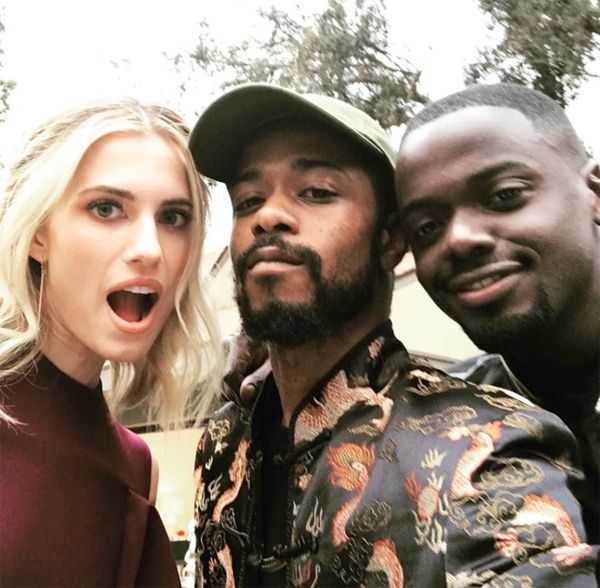 If you don't have an iTunes subscripton, no worries. The movie will be released on DVD and Blu-ray on May 23rd. Woot!
By the way, the Oscar buzz has already started...and rightfully so.
If you haven't heard, Jordan is already working on the follow up to Get Out after inking a major deal with Universal Picutres. The upcoming untitled social thriller will be written, directed and produced by the comedian.
Photos: Getty/Lakeith's IG/@andrealewis/@aw
​ ​
​ ​ ​