Chadwick Boseman Makes 'Marshall' Debut In New Thurgood Marshall Movie Trailer
​
Jun 22 | by Natasha
​ ​ ​ ​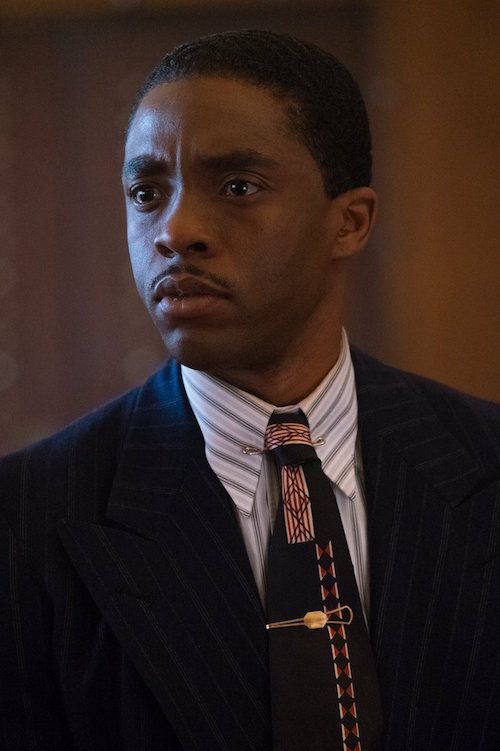 Just call him the biopic king. We've got the new "Marshall" trailer starring bae Chadwick Boseman inside...
Before we're graced with his crush-worthy presence in the new Black Panther movie, Chadwick Boseman is also serving up a story of Supreme court Justice Thurgood Marshall.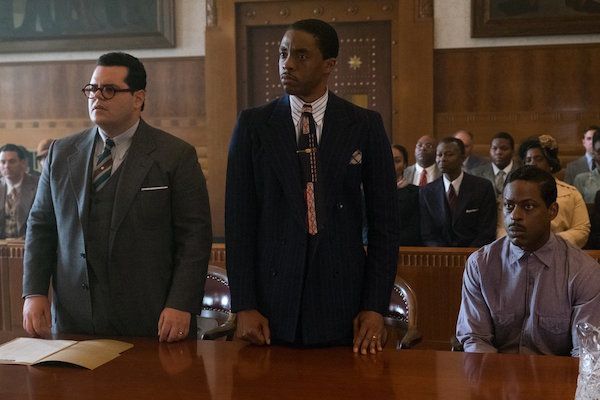 According to Chad, it's not a straight up biopic. It's a suspenseful, buddy-flick style look into how the first black Supreme Court Justice handled one of his biggest race-base cases before Brown vs. Board. And before he started wearing the black robe on the highest court.
Long before he sat on the United States Supreme Court or claimed victory in Brown v. Board of Education, Thurgood Marshall (Chadwick Boseman) was a young rabble-rousing attorney for the NAACP. The new motion picture, MARSHALL, is the true story of his greatest challenge in those early days – a fight he fought alongside attorney Sam Friedman (Josh Gad), a young lawyer with no experience in criminal law: the case of black chauffeur Joseph Spell (Sterling K. Brown), accused by his white employer, Eleanor Strubing (Kate Hudson), of sexual assault and attempted murder.
Check out the new Marshall trailer below:
Chad chopped it up with Jimmy Kimmel Wednesday night about the new role and more:
Check it.
​ ​
​ ​ ​