Ava DuVernay Is About To Give The Culture Another Epic Story – A Central Park 5 Documentary
Jul 07 | by _YBF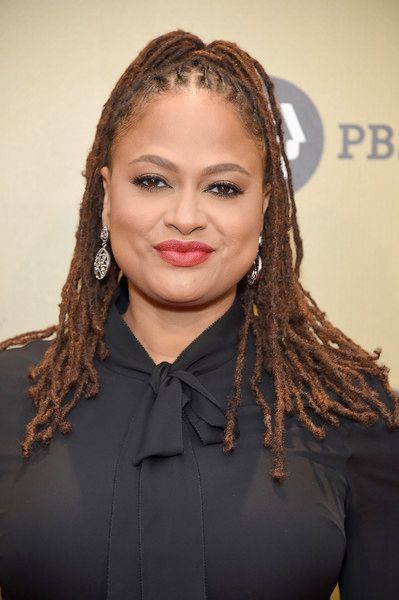 This is BIG! Ava DuVernay is gearing up to bring us a limited miniseries about the Central Park 5--the five teenagers wrongfully convicted of rape. Details inside…
We love a good documentary around these parts.
After giving us an in-depth look at the crocked prison system in her 13th documentary, Ava DuVernay is teaming up with Netflix again to tell another story. And it's one that needs to be told.
The fab directress will write and direct a five-part limited scripted miniseries about one of the most talked about cases in American history, The Central Park 5.
The name Central Park 5 was given to five Black and Latino teenagers from Harlem who were wrongfully convicted of raping a white woman in NYC's Central Park in 1989.
Thank you to the men and their families who entrusted me w/ their story. Great love + respect to Raymond, Kevin, Korey, Antron + Yusef. #CP5 pic.twitter.com/7vVQg5XYs2

— Ava DuVernay (@ava) July 6, 2017
Each part of the limited series will focus on one of the five teenagers, Antron McCray, Kevin Richardson, Yusef Salaam, Raymond Santana and Korey Wise. The series will span from Spring 1989 to 2014 when they were FINALLY exonerated and gifted a settlement from the city of New York.
At the time, Donald Trump was a major player in the media claiming the teens were guilty and should be held to the highest punishment of the law. Hmph.
"I had an extraordinary experience working with Netflix on 13TH and am overjoyed to continue this exploration of the criminal justice system as a narrative project with Cindy Holland and the team there," said Ava. "The story of the men known as Central Park Five has riveted me for more than two decades. In their journey, we witness five innocent young men of color who were met with injustice at every turn – from coerced confessions to unjust incarceration to public calls for their execution by the man who would go on to be the President of the United States."
Thankful to my partners at @Netflix, @Participant, #HarpoFilms + @Tribeca for helping me tell this story. A story that should be told. #CP5 https://t.co/XPhg888SuK

— Ava DuVernay (@ava) July 6, 2017
Five innocent teens of color. Coerced confessions. Unjust incarceration. Demands for their death by the man who would become President. #CP5 https://t.co/Tzw2fFBTZa

— Ava DuVernay (@ava) July 6, 2017
Ava will also serve as an executive producer. Jeff Skoll and Jonathan King from Participant Media, Oprah Winfrey/Harpo Films, and Jane Rosenthal and Berry Welsh from Tribeca Productions are also behind the project. It's set to premiere on Netflix in 2019.
We're SO here for this story. Anything Ava touches turns into gold and we're interested in learning how these young men soldiered through such a traumatic situation.
Photo: Getty