TRAPPED IN A SEX CULT? Parents Reach Out To Police To Save Their Daughters From R. Kelly, And The Story Is A MESS
Jul 17 | by _YBF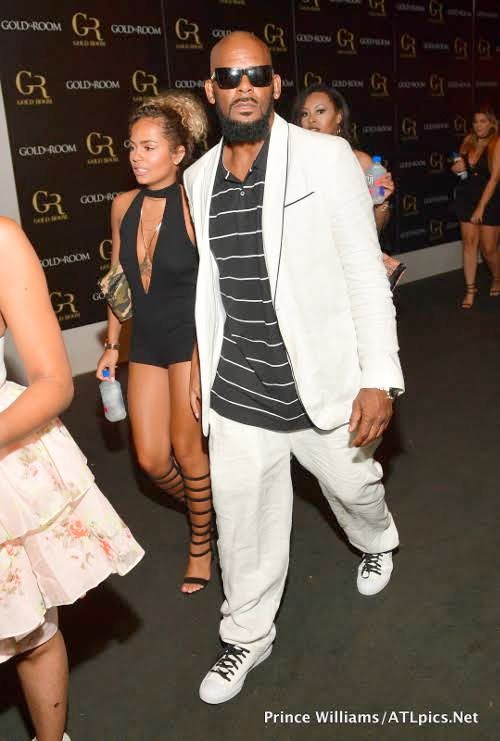 What in the trapped in the closet hell? There are reports that parents have reached out to police to save their daughters from R. Kelly's alleged "cult" of women, some barely legal. Details inside…
R. Kelly is being accused of running a "cult" of women where he controls every aspect of the women's lives.
We actually heard something about this back in August 2016 when he popped up at a club in Atlanta with his rumored 19-year-old girlfriend Halle Calhoun (above) on his arm. At the time, anonymous sources went on social media to expose Kelly and his "harem of women." The sources said Halle was being pimped out by her mother and that she was one of many girlfriends of Kelly's that he uses for sex.
Now, parents of some of the women in the 50-year-old singer's alleged "cult" are speaking out. Also, women who were actually involved in Kelly's "harem" are speaking out as well.
BuzzFeed published a report featuring interviews with parents of the women and women who have lived with Kelly in his Chicago and Atlanta homes. They claim the "I Believe I Can Fly" singer dictates everything the women do - who they can speak to, what they wear, what they eat, when they can go to the bathroom and more. And, of course, there are reports of lude sexual habits.
In the report, it said the women are forced to wear sweats so that other men don't find them appealing and they are forced to call Kelly "Daddy." They also have to give him sex when and how he wants it…allegedly. He also allegedly confiscates their cell phones and gives them phone he wants them to use. They aren't allowed to make any contact with anyone unless they ask for permission first. And if they break any of his rules, they are punished either physically or verbally.
The women in Kelly's entourage initially think "This is R. Kelly, I'm going to live a lavish lifestyle," said Cheryl Mack, who worked as Kelly's personal assistant for a year and a half starting in 2013 and has remained in touch with some members of his inner circle. "No. You have to ask for food. You have to ask to go use the bathroom. … [Kelly] is a master at mind control. ... He is a puppet master."
A woman named J. (last name withheld for her protection) said she and her husband went out of their way to support their then 19-year-old daughter's career. J. took her daughter to R. Kelly's concert to meet him, and was invited backstage:
"When we got to go backstage with R. Kelly, we stayed there over two hours," said J. "One-on-one with just me and my daughter and him. We went back to talk about the music. He listened to her CD. He was going to help her with her CD, and I was really impressed with him at first, because I have always been an R. Kelly fan."

"In the back of our minds, we were thinking [my daughter] could be around him if I was with her," J. said. "It didn't really hit home. Even with the Aaliyah situation, now that I think about it, 'Age Ain't Nothing But a Number' ... but you don't think about that. You grew up with the song, and you like the song."

Two years later, J. and Tim are in a desperate fight to bring their daughter home.
J. said her daughter looks as though she's in prison. The cops refused to "save her" because she's of legal age of consent.
"It was as if she was brainwashed. [She] looked like a prisoner — it was horrible," she said. "I hugged her and hugged her. But she just kept saying she's in love and [Kelly] is the one who cares for her. I don't know what to do. I hope that if I get her back, I can get her treatment for victims of cults. They can reprogram her. But I wish I could have stopped it from happening."

J. and Tim said they have only heard from their daughter twice since they last saw her. They got a one-sentence text from her on Christmas Day: "I hate Christmas has to be this way this year."
Chile....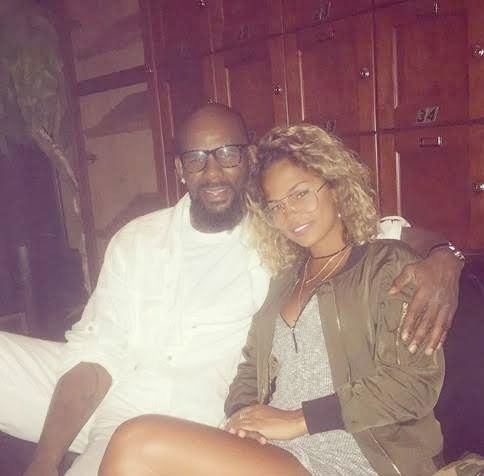 It's alleged that Kelly films his sexcapades with the women and then shows them to male friends in his circle.
According to three former members of Kelly's circle - Cheryl Mack, Kitti Jones, and Asante McGee - the women living in Kelly's Duluth, Georgia, "guest house" or his Chicago recording studio last summer included:
• A 31-year-old "den mother" who "trained" newcomers on how Kelly liked to be pleasured sexually. She had been best friends since high school with the girl in the videotape for which Kelly was tried in 2008. She recently parted ways with Kelly, these sources say.

• A 25-year-old woman who also has been part of Kelly's scene for seven years.

• A recent arrival, a 19-year-old model who has been photographed in public with Kelly and named on music gossip websites — a rarity among the women in his circle. (Halle Calhoun)

• An Atlanta songwriter who began her relationship with Kelly around 2009, when she was 19. (She is now 26.)

• And an 18-year-old singer from Polk County, Florida. Mack said the Florida singer is Kelly's "favorite — his number-one girl."
Parents of some of the women living with Kelly have reached out to police in hopes of getting their daughters back. Authorities in Georgia and Illinois have done welfare checks on Kelly's homes, but no charges were brought due to the women being of legal consent age.
According to the BuzzFeed report, authorities in Illinois and Georgia have administered welfare checks on Kelly's homes, upon learning of the allegations. No charges were brought up, however, due to the fact that the women are all of legal consenting age.
Kelly's lawyer, Linda Mensch, released a statement to Buzzfeed that reads,
"We can only wonder why folks would persist in defaming a great artist who loves his fans, works 24/7, and takes care of all of the people in his life," Mensch wrote. "He works hard to become the best person and artist he can be. It is interesting that stories and tales debunked many years ago turn up when his goal is to stop the violence; put down the guns; and embrace peace and love. I suppose that is the price of fame. Like all of us, Mr. Kelly deserves a personal life. Please respect that."
Read the full report here.
Do you believe the allegations that are being made here? Or are you still about to go cop some R. Kelly tix for his next concert?
Photos: ATLpics.net/Instagram