Colin Kaepernick Inks Million Dollar Book Deal & THEY Are Super Mad
Oct 25 | by _YBF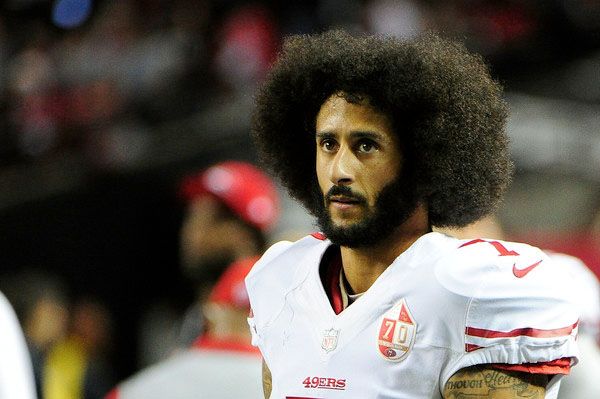 Colin Kaepernick just inked a $1 million book deal and white folks are mad. Water is also wet. Deets inside…
Colin Kaepernick will be telling his side of his national anthem protest that captivated the sports world in a new book.
Following reports that Colin was shopping a book, the former San Francisco 49ers QB signed a book deal with Random House imprint One World for more than $1 million.
He'll likely write about how he got into the NFL and his national anthem protest he launched as a means of raising awareness to police brutality. However, Kaepernick has been dragged through the media and online for his protest with people creating narratives that he's disrespecting the military and he's unpatriotic. We all know that's not true. He has said it SEVERAL times, yet that's what they want to believe. So, imagine their response when they found out he was writing a book
Peep some of the hate:
You would have to pay ME a million dollars to read this.

— Claire Hymel (@eatplaypraylive) October 24, 2017
Hope nobody buys it.

— Art (@long_lll) October 24, 2017
Can he read?

— 13 (@stockeyfreds) October 24, 2017
Wtf he's going to write about...and who in the hell going to read THE BULLSHIT

— Deplorable & RIGHT (@AxeforTruth) October 25, 2017
We're actually interested in reading all of the behind-the-scenes details about the protest.
News of his new book comes on the heels of Colin filing a grievance against the league under the latest collective bargaining agreement against NFL owners for collusion.
EXTRAS:
1. A Cleveland woman went missing during Howard's Homecoming festivities over the weekend, but she was just found disoriented on campus at Virginia State University. STORY
2. Rock & Roll legend Fats Domino has passed away. He was 89. STORY
Photo: Getty