Mariah Carey & Manager Stella Bulochnikov Reportedly Part Ways + Mary J. Blige Cowned Queen in W Mag, Says She Just Wants Peace Of Mind
​
Nov 06 | by _YBF
​ ​ ​ ​
Mariah Carey has ended her controversial manager relationship with Stella Bulochnikov (thankyajesus). Get the deets, plus check out Mary J. Blige's W magazine cover shot by famed photographer Carrie Seems and what she said about wanting peace in her life inside…
It's been a bumpy road for Mariah Carey since she signed Stella Bulochnikov as her manager. And now, it has come to an end.
We can't lie. We thought it was a bad idea for Mimi to sign on for a reality show ("Mariah's World"). And the ratings proved that theory to be right. Then that whole New Years Eve debacle was a train wreck that gave our wiggery whiplash twice over. And the drama afterwards (she fired her chroreographer) was just as bad.
According to Page Six, Mimi and Stella have parted ways, surprisingly amicably. Or at least, that's what's being reported. Stella gave a statement to the publication on behalf of both herself and Mariah, saying,
"After working together for almost three years, Mariah Carey and Stella Bulochnikov have determined that it is in their mutual best interest to part ways on day-to-day management."

"During their time working together, they have accomplished great things, including, most recently, Mariah Carey's new music and motion picture projects for this upcoming holiday season. Mariah Carey and Stella Bulochnikov remain partners in a number of business ventures, and will continue to support each other in those endeavors."
There were rumors that Mimi's young sometime-y boyfriend/backup dancer Bryan Tanaka was the cause of the split, but that has yet to be confirmed. It'll be interesting to see how the Grammy Award winner's career will go from here on out.
In other diva news...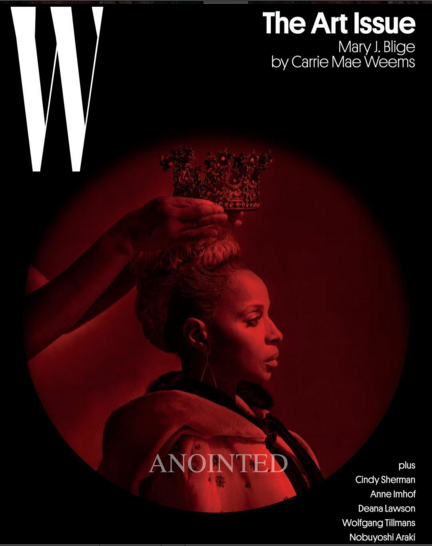 Mary J. Blige is continuing to get all of her life, despite her nasty split from her estranged husband Kendu Isaacs.
The R&B legend is featured on the cover of the latest issue of W magazine. And she was shot by famed YBF chick photographer Carrie Mae Weems.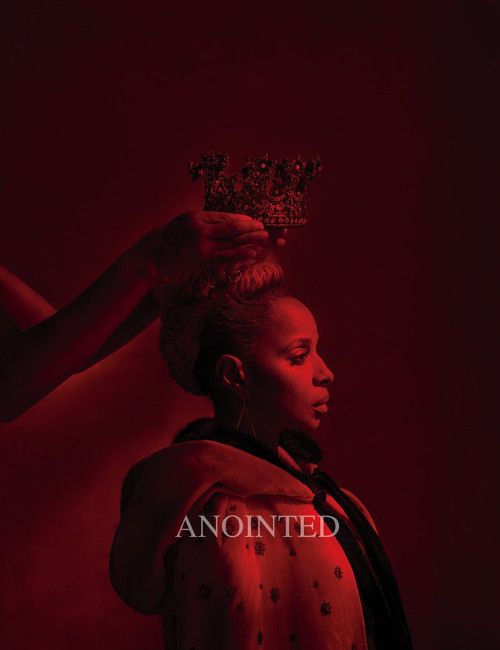 Inside, MLB and Carrie chop it up about women empowerment, finding yourself and living in peace. At this point in her life, the 46-year-old singer just wants to find peace and get to a point where she doesn't have to work so hard.
MJB: "I want, at some point, to not have to work so hard. I want peace of mind and acceptance of self, totally. I know that's an ongoing process, so every single day I'm working on that, and it's been hard ever since this challenge I'm having with this divorce. It was such a terrible thing. It made me see myself as ' I have to be better than this': I was never good enough; I was never pretty enough, smart enough. And there was someone chosen over me. It was like, I can't stay, but it really let me see, Mary, you are better than that. You have to continue to grow.

Carrie Mae Weems: "Long before I picked up a camera I was deeply concerned with the ways in which ­African-Americans were depicted, and, for the most part, I didn't like what I saw. So one way of dealing with it was to step in and rethink how black women, more specifically, need to be represented. That's been the guidepost; I'm always on that track. And today I was just looking at another woman, somebody I've admired, whose music has been a backdrop to my life. Mary, I see you as an extraordinarily beautiful woman who needs to be defined, described, articulated in an authentic way that celebrates the complexity and depths of your beauty and your internal self. From the moment you walked in, I wanted to greet you personally and invite you into a space of welcome with the understanding that I see me and you."
MJB: "Thank you. Same here. A lot of women don't do that. I don't see women getting along a lot. In my own circle, I see it because that's what we do. We want to love on each other, and we want to build each other up, and we want to let each other know what you said just now: We see each other, and we see each other in each other. So I felt protected today, and I felt you cared, which is not always the case in most photo shoots—they just want the pictures. I thought, Okay, I'm going to have to do exactly what she did in order to make this hot. [Both laugh.]"
Glad she has a circle of people around her to show her love during this hardship. You can read the rest of her interview here.
Yesterday...
Mary J. Blige hit the carpet at the 21st annual Hollywood Film Awards held at The Beverly Hilton Hotel after she won the Hollywood Breakout Performance Award for her role in the movie Mudbound.
EMMY winner Viola Davis presented Mary with the award.
In her W magazine interview, she talked about how her character got her in touch with her authentic self and how the role liberated her.
"I didn't realize how vain I was until I started working on Mudbound. Once I saw how my character, Florence, lived [in a shack on a farm in Mississippi], I thought, Wow, I'm really a vain person. When I went to the movie set to do the first day of fittings, I was Mary J. Blige: I had just done a tour and a show, so I was all, you know, I had wigs and weaves and all sorts of things going on, and Dee Rees was like, 'No! We want to see you. You can't have a perm, you're going to have minimal, minimal makeup.' And I was like, 'What about lashes?' And she said no, and I was like, 'Really? Florence doesn't have lashes?' That part was a lot! A lot! But once I tore away and sunk into the character, Florence actually gave Mary—me, the so-vain person—a little more confidence so that Mary didn't feel like she needed to depend on all of that. I cut my hair really short. Florence really liberated me."
Peep a clip from Mary's acceptance speech below. She's left all the hateration outside the dancery:
.@maryjblige receives the Hollywood Breakout Performance Award for @mudboundmovie. #HollywoodAwards pic.twitter.com/jrEh20vfvq

— Hollywood Awards (@hollywoodawards) November 6, 2017
Congrats Mary!
Photos: Getty
​ ​
​ ​ ​