Drake's TV & Film Takeover With Future Is About To Be Something Serious + Drizzy Bought Birkins For His Future Wife
​
Nov 09 | by _YBF
​ ​ ​ ​
Drake has teamed up with Future and they're ready to take over the film and television industry. Get the deets on their collaboration, plus find out why Drizzy has a large collection of Birkins for his future wife inside…
Drake has already mastered the music game. And now, he's ready to take his talents to the film and television industry.
The Young Money rapper graces the newest cover of The Hollywood Reporter and he's looking like a WHOLE snack, per usual. Sheesh.
Inside, the 34-year-old rapper shares what he has in store for the next level in his career. He has pretty much done all there is to in music as a Grammy Award winner, burning up the music charts and selling out shows internationally. Now, he's ready to make some moves in the television and film industry.
The "Hotline Bling" rapper is no stranger to TV. He got his feet wet in showbiz at the age of 15 as a actor on the Canadian teen drama "Degrassi: The Next Generation," playing paraplegic Jimmy Brooks for an eight-year run.
In the cover story, he shares how he stumbled across the role and how it opened doors for him:
"Obviously, everything's for a reason. I met this kid whose dad was an agent. I got the audition for Degrassi," he recalls. "And I started going to a school for kids with outside commitments [in the arts and sports]. I met a lot of people from a different [more economically diverse] side of the city. My friends changed at that point, and I started coming into my own and finding myself."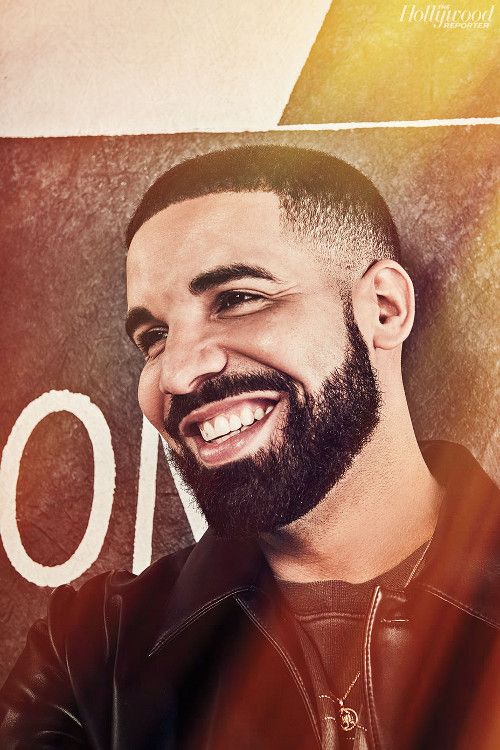 That was just the beginning of Drizzy being in showbiz. He has teamed up with Future and Apple to create whatever the hell they want in film and television. The media giant has given the rappers total freedom to create whatever their hearts desire, and money isn't an issue.
Instead, Drake and Future would rather set up film and TV projects with more niche, auteur-driven companies like A24, the studio behind February's best picture Oscar winner, Moonlight. Days before Carter Effect debuted, Drake attended a private screening of A24's The Florida Project and became obsessed with the Sean Baker-helmed film about a destitute mom and her 6-year-old daughter living in the shadows of Disney World. "That was one of my favorite things I'd seen in a long time, just because it taught me something about a world I would never think of and what it was like to live there. It was just very pure and very human," he says.

Although he has been entirely in the music zone for the past decade, Drake still receives a script a week for acting. The studios, knowing his background and looking to tap into his global fan base, have offered up everything from rebooting the Barbershop franchise to superhero sidekicks. So far, he has turned everything down. "We're not looking to drop him into some Battleship," says Future, a reference to Rihanna and her ill-fated stab at the big screen.
Bloop!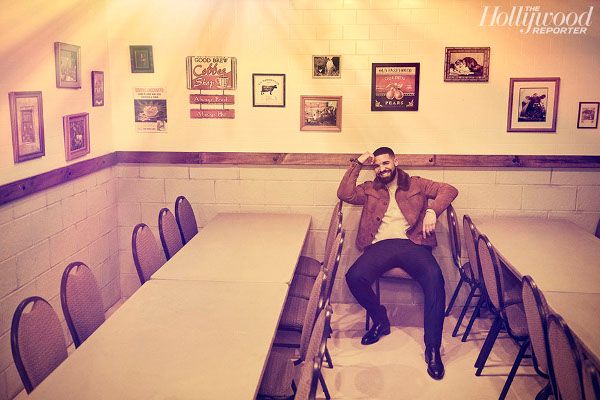 Drizzy almost got caught up with Harvey Weinstein, but even before the sexual assault accusations.
Still, cautionary tales abound. Jay Z made a similar foray into Hollywood last year, but he bet on the wrong horse by aligning with (even then) financially troubled The Weinstein Co. on projects including In the Heights, Richard Pryor: Is It Something I Said and an untitled Trayvon Martin film. Given Harvey Weinstein's pariah status, those projects remain in doubt. Ironically, Weinstein chased Drake to star in and produce a film called The Heist, but Drake rebuffed the overtures long before the mogul faced dozens of sexual harassment and assault claims. "I vetted him with five people and got bad feedback about working with him," Future says simply.
Welp. There's that.
Outside of the movie and TV business, Drizzy is a collector of nice things. Like Hermès nice. Things that appreciate in value as years go on. He revealed he has a vast collection of Birkin bags he's saving to give to his future wife.
Peep the clip below where he talks about his collection for his future wife:
Is he taking applications tho? Because...
Read his full interview here.
Photos: THR
​ ​
​ ​ ​