BLACK GIRL MAGIC: Keisha Lance Bottoms Is Atlanta's New Mayor After SUPER Close Win, And The Election Party (And A News Anchor's Clapback) Was LIT!
Dec 06 | by Natasha
City councilwoman turned the 60th mayor of Atlanta. What a story for Keisha Lance Bottoms! While her white opponent remains salty and big mad, the new mayor's election afterparty was LIT. We've got it all inside, plus a news anchor who had the classiest clapback for a racist constituent...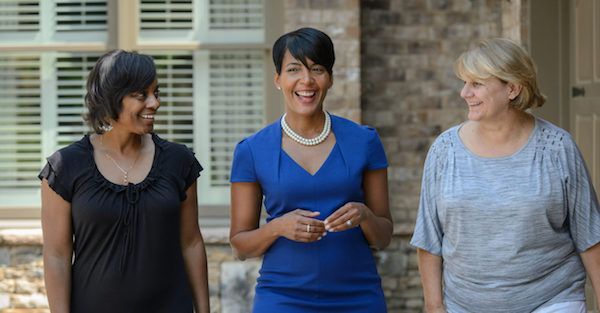 Come all the way thru black girl political magic!
Keisha Lance Bottoms, who also has mom, wife, FAMU alum, lawyer and member of Delta Sigma Theta on her list of fabulous assets, is officially the next mayor of the 9th largest city in America. And that's a big freakin' deal.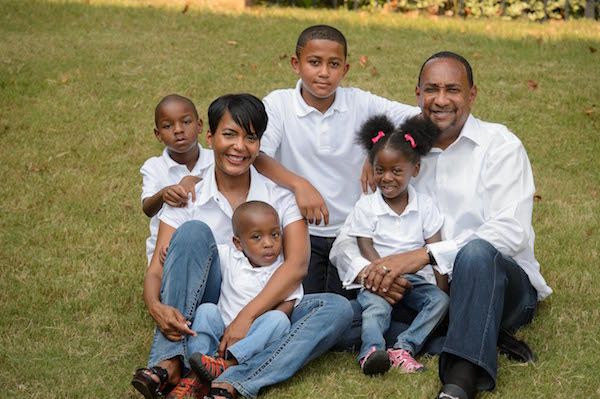 The former City Councilwoman will take the seat of Kasim Reed who has just finished out his final term, and it was definitely a fight to the end.
Lance Bottoms is a Democrat who seemed like a shoe-in for the job going up against Mary Norman, a white independent who Keisha claimed had plenty of Republican values that simply aren't good for the city. Thanks to a low voter turnout and arguably, gentrification, Keisha only won by 759 votes! It came down to the wire with a mere 92,000
Plenty of news publications claim the race is too close to call, but Lance Bottoms has already rightfully declared herself the city's new leader. Naturally, her opponent is vowing to request a recount. Something she also did when she lost to Mayor Reed years ago.
After getting the support of outgoing Mayor Reed, US Senators Cory Booker & Kamala Harris and tons of celebs and local leaders (former black female Mayor of Atlanta Shirley Franklin interestingly supported her opponent), Lance Bottoms has seemingly won by a less than 1% margin. Only a little more than 92,000 people voted in a city comprised of almost half a million people. Majority of the citizens are people of color and Democrat, so why is it so close?
If you ask Killer Mike, it's due to the different type of citizen living in ATL now. It could also be linked to gentrification inflating housing costs and pushing out the blacks. The number of blacks in the city has indeed dropped over the years and the number of white citizens has risen exponentially.
Lance Bottoms touched on the changes she's ready to make during her speech Tuesday night, and also as part of her platform.
And this swag & surf turn-up:
Inside the @KeishaBottoms watch party. @wsbtv #AtlantaMayor pic.twitter.com/SvbaTt0USA

— Dave Huddleston (@DaveHWSB) December 6, 2017
Race remained an obvious element to this election, and as usual, certain white folks want to act like the issue doesn't exist. So when CBS news anchor Sharon Reed got called the N-word by a viewer, all for speaking on the issue, she had the classiest clapback that has now gone viral. Check it:
News anchor Sharon Reed responds on air to a viewer who calls her the N-word. This Atlanta Mayoral race has people fiesty tonight. pic.twitter.com/Vgri3oXnGN

— Billy Michael Honor (@BillyMHonor) December 6, 2017
Congrats to Keisha Lance Bottoms on her (almost official) win!