Investigation Still Underway After 2 MORE Women Accuse Russell Summons Of Rape + Dr. Umar Calls 'Psychologist' Misrepresentation Charges 'Bogus'
Jan 10 | by _YBF
The sexual assault allegations are still trickling in against Russell Simmons. Meanwhile, Dr. Umar Johnson came out victorious in a hearing where he was charged with misrepresenting his credentials. Deets inside…
Rape allegations brought against Russell Simmons are still coming in as more women are coming forward.
Following a criminal investigation launched by the NYPD, two more women are coming forward with allegations that the Hip Hop mogul raped them. The two women have reportedly filed criminal complaints with the NYPD last month.
Both women share how and when Russell allegedly took advantage of them detailed below:
Law enforcement sources tell us the two women filed police reports with the NYPD late last month, alleging the music mogul raped them in 1983 and 1991, respectively.

One of those women is Sherri Hines, who appeared on Megyn Kelly's show in December. She told cops Simmons raped her at his office in '83 ... which jibes with what she said on the show.

The other woman -- who remains anonymous -- claims Simmons raped her at his Manhattan residence after they'd gone out on a date in '91. She was 32 at the time, and alleges he tried taking off her dress while sitting on a couch, and then pushed her down and forcibly raped her when she rejected his advances.
With these two new complaints, there is now a total of 14 women who claim Russell sexually assaulted them. Sheesh.
The 60-year-old, who recently stepped down from his entire Def Jam empire because of all the recent allegations, has vehemently denied he ever raped anyone and stands on an sexual contact was consensual. He even took a polygraph in at least one of the allegations and the polygraph cleared him of any wrongdoing. He also launched that #NOTME movement which we still aren't sure if it was the best idea considering his situation.
As we said before, the NYPD is currently investigating 7 of the sexual misconduct claims, assessing which cases are still within the statute of limitations.
We guess he better set appointments for 13 more polygraph tests.
In other legal news...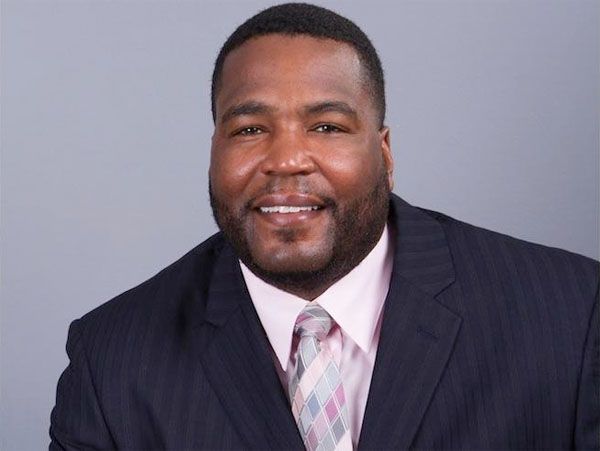 Dr. Umar Johnson, who's known for stirring up intense conversations with his Hotep rhetoric, was victorious in a recent hearing in Harrisburg, PA after he was charged for misrepresenting his educational credentials.
The self-proclaimed "Prince of Pan-Afrikanism" was brought up on charges that he was misrepresenting himself as a "practicing licensed psychologist" and that he offered counseling sessions. The state board threatened to drop a $10,000 fine PER infraction. Sheesh!
Dr. Umar has denied those claims saying he NEVER presented himself as a psychologist. The board's final decision will come at a later date, but Dr. Umar is already claiming a victory.
After the hearing, he spoke to his supporters and revealed whomever brought these allegations against him didn't have any factual evidence that he conducted any therapy sessions except under the supervision of a clinical psychologist. He said the case is bogus because they don't have
He said he never said he was licensed and he also revealed the person(s) who brought these accusations against him is being hidden.
"I believe 'coons' as well as Caucasians are involved in this situation," he said, "but I also believe that the state board of psychology of Pennsylvania is jealous of the fact that an unlicensed, certified school psychologist with a doctorate in clinical psychology can have the type of international reputation that they do not have."
Oop.
Peep the clip below:
Thoughts?
Photos: Getty/Dr. Umar Johnson