Eve Went Totally Makeup Free On 'The Talk' And Still Slayed, Talked Ending Beef With Lil Kim
​
Jan 12 | by Natasha
​ ​ ​ ​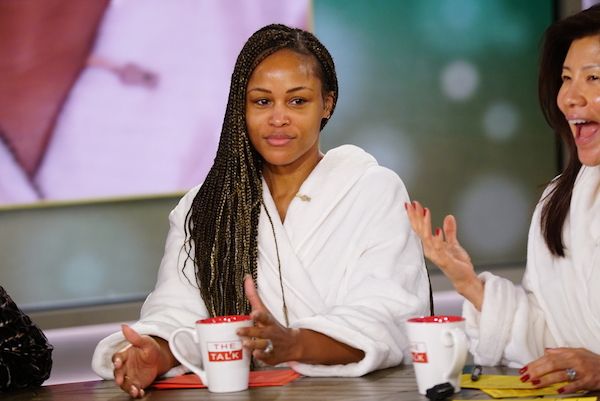 Unlike most of us, Eve is keeping to her New Year's resolution. See how she pulled off her fresh faced, makeup free look on live TV, and the tea on ending her longtime beef with Lil Kim.
We've always thought she was naturally gorgeous. Now, Eve just proved it.
"The Talk" kicked off 2018 with their New Year's "Evolutions" where each host commits to taking on a new personal challenge.
On Thursday's show, Eve decided to go makeup free after realizing she uses cosmetics as a crutch. All hosts, including guest co-host Carnie Wilson, decided to shed their normal glam looks in solidarity.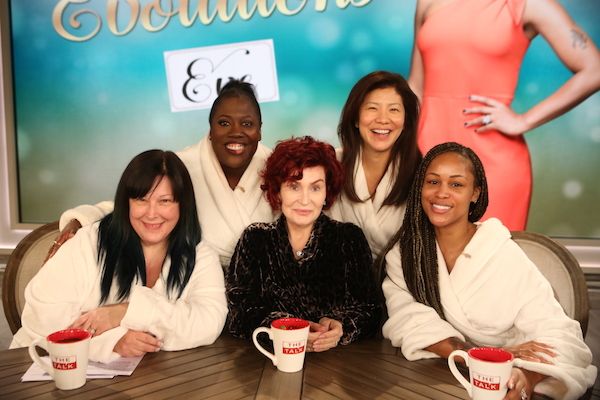 Still, it certainly wasn't easy for the 39-year-old rapper turned host. Eve revealed:
"Honestly, I'm still stressed out… I feel like I'm naked… but waiting for it was the hardest part and I'm glad that I've done it… [makeup] became a security blanket… I've been in the business from a young age and I wore makeup for everything, every time I was in public… also it became something, that I guess, I started seeing flaws that I didn't want other people to see… I don't want to be scared of that anymore… you ladies doing this with me, it has helped me, this is making me feel brave. So I thank you so much."
Nothing to be stressed about girl. You look damn good. That glow is nothing but good genes, melanin and good lovin'.
By the way, co-host Sheryl Underwood decided to go half on the solidarity ish.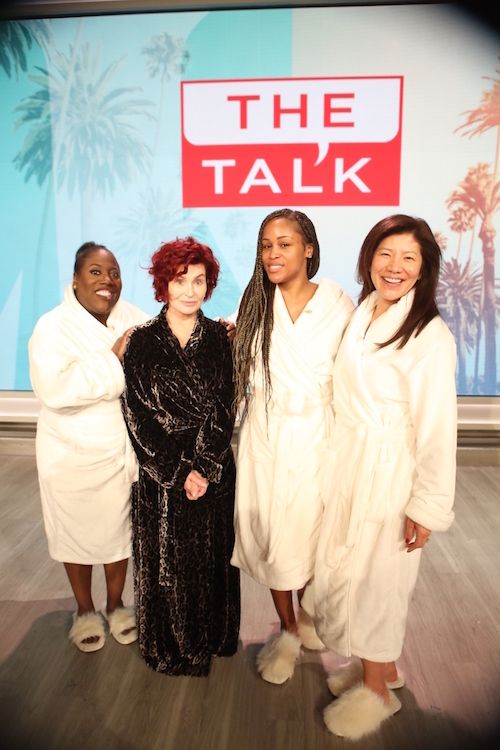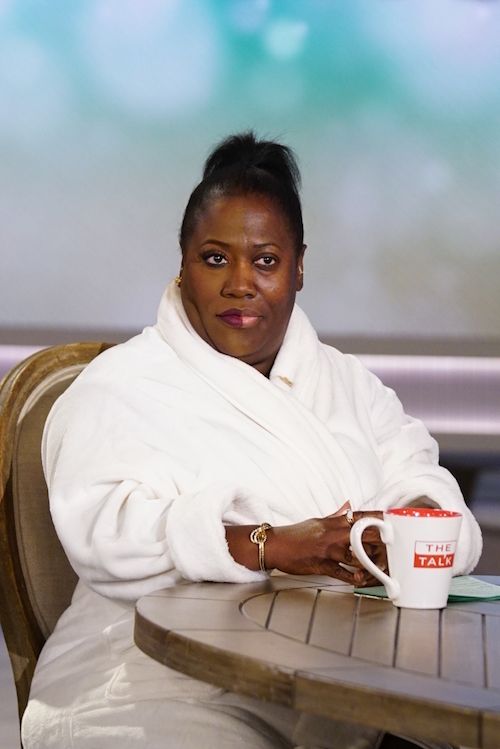 Guess she wasn't all the way here for it since all the co-hosts did this same challenge already 5 years ago.
Watch how it all went down on yesterday's episode below:
Earlier this week, Eve revealed some tea you may not have even realized: She had beef with fellow rapper Lil Kim in the past.
While the hosts discussed the topic about hating someone at first sight, Eve opened up about how shady Kim was with her when the Philly first got into the music business:
"I just thought that there was this sisterhood in the music business so I would run up to her and be like…'Oh my god, Kim…hey girl, I love you so much and I just got signed and can you please be on my album?' and she'd just look at me like, 'uh huh, yeah okay,'" recalls Eve. "Finally I was like, okay, 'I should stop' and I don't think it's that she hated me. I think I was so over-excited to see her. I have to say, one day we sat across from each other years later at a dinner and we bonded over our dogs. We bonded over other things. And I love Kim so much now…and she loves me back."
Glad it's all love now. Check out Eve's explanation below:
Kim responded saying she can't wait to debate this lil topic on the show. Because this beef isn't how she remembers it. Oh?!
Why do you girls always do this to me?Trying to make me out to be the bad guy?I don't remember it that way at all @TheRealEve is my girl that's my baby y'all.We are not fighting.We are real friends.We can have this debate and still cuddle on the couch and watch a movie 2gether.. https://t.co/NYHWBstAv0

— Lil' Kim (@LilKim) January 12, 2018
Oooohhh I can't wait to have this debate on your show. What is really in those cups that ya'll be drinking?

— Lil' Kim (@LilKim) January 12, 2018
Photo Credit: CBS
​ ​
​ ​ ​