POLITICAL FAB: April Ryan Asks Trump To His Face, 'Are You Racist?' + Obama's Library Gets A Lit Makeover + Senators Kamala Harris & Cory Booker Make History
Jan 13 | by _YBF
In today's YBF politics round up, April Ryan straight up asked Trump if he's racist, former President Barack Obama's library is getting a makeover, and Senators Kamala Harris & Cory Booker are making history. Everything inside…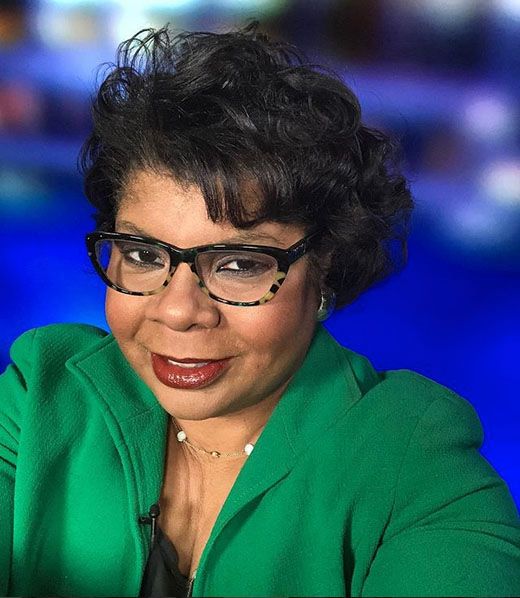 One thing is clear, April Ryan is NOT afraid of saying or asking exactly what we're all thinking. And she's out here doing the dirty work. Literally.
As Trump signed a proclamation to honor Martin Luther King Day with a handful of blacks standing behind him, April Ryan – a White House correspondent – straight up shouted to No. 45, "Are you racist?"
"Mr. President, are you a racist?" the CNN analyst asked. "Mr. President, will you respond to these serious questions about your statement, sir?"
As expected, Trump ignored her questions. But, we are SO here for April Ryan using her platform to ask the questions we all want to ask.
Check it:
The inquiry stems from Trump reportedly making comments about immigrants from "sh*thole countries," and then specifically referring to African and Caribbean countries. Of course, since he's getting so much backlash from the alleged comments, he hopped on Twitter to deny he said those exact words, despite several reports from Congress members who were in the room and heard what he said.
He reportedly also asked why we couldn't have immigrants from places like extra lily-white Norway instead.
All 55 African countries demand apology from Trump: His "shithole" remarks "dishonor the celebrated American creed" https://t.co/97opCnZznt pic.twitter.com/3uHZqPqytS

— The Hill (@thehill) January 13, 2018
How embarrassing.
We definitely need more "April Ryans" in the White House to drag him when need be. Because we all know he isn't changing anytime soon, and his lame party members will continue to jump through Olympic-style hoops to justify his foolery.
In other political news...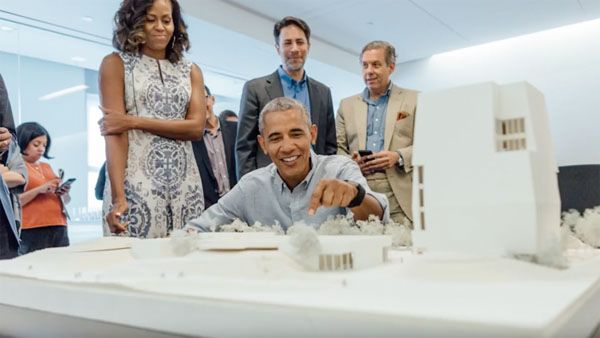 After serving as president, every former leader of the free world receives a library/center in their honor. President Barack Obama is currently working on the Obama Presidential Center that will be built in Jackson Park in his hometown of Chicago. And it's gonna be LIT!
As expected with anything Obama does, folks are mad about something. Nothing new here. Over the past year, President Obama and his wife/First Lady Michelle Obama have been working with a team "to dream up a campus for active citizenship on Chicago's south side."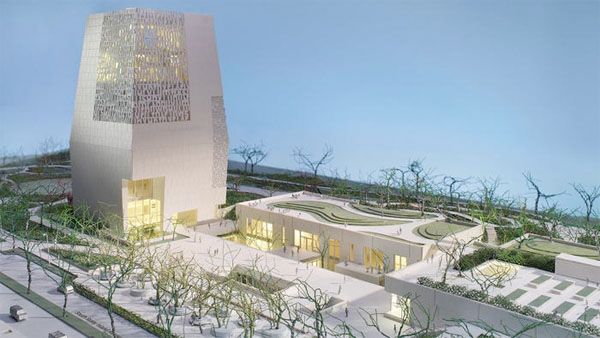 The campus, which will cost $500 million, will include three buildings, the museum tower, a forum building (containing an auditorium and a restaurant), and a library building that could possibly house a branch of the Chicago Public Library.
There were complaints that the original design (released in May) would take away the serene landscape of the historic park and that the design was massive and opaque. There were also concerns about the center's parking garage being above ground and across the street from the center.
So, the developers have given it a makeover to help address some of those concerns. According to the Chicago Tribune, the revised high-rise will now be taller, thinner and more transparent than the original version. They also scrapped the above ground parking garage and are now putting it underground. We hear there may also be plenty of recreational space for the public to enjoy.
In a new video released by the Obama Foundation, POTUS said the museum tower represents "ascension, hope and what ordinary people have the power to do together."
"We want it to be a gathering place, somewhere for all kinds of people to come together and learn. This center is for the leaders of tomorrow, who are ready to step up and create the world as it should be. We want this place to inspire them, to lift them up and to give them the tools they need to succeed," Obama said about the campus.
Check it:
Now, the Obama Foundation is waiting for approval from the Chicago Plan Commission. They're hoping to have it approved by the spring, so it can break ground by the end of the year and be opened in 2021.
On television....
A tip for dancing dads from @BarackObama, "you've got to stay in the pocket." pic.twitter.com/MeXbGgcYl1

— Netflix US (@netflix) January 10, 2018
President Obama sits down with David Letterman for a new episode of his Netflix series, "My Next Guest." During the chat, POTUS gives some advice the dancing dads out there. You can see the full interview where he talks about life after the presidency, how his father being absent from his life made him a better father, how the SELMA march is what made him president and more. It's currently being streamed on Netflix.
In other good political news...
Sen. Kamala Harris (D-Calif.) and Sen. Cory Booker (D-N.J.) have made history!
They are joining the Senate Judiciary Committee, becoming the 2nd & 3rd African-Americans to ever serve on the Judiciary Committee in its 200+ year history. Woot!
The Huffington Post reports:
The dual appointment, announced on Tuesday, came as somewhat of a surprise. Democrats needed to fill two spots on the committee, following the resignation of Sen. Al Franken (D-Minn.) and the victory of Doug Jones in Alabama's special Senate election last month.

The Congressional Black Caucus had been pushing Senate Minority Leader Chuck Schumer (D-N.Y.) to appoint one of its members, and Harris, former attorney general of California, had been expected to take one of the seats, according to The Associated Press. In the end, however, Schumer chose both African-American Democratic senators for the panel.
Black Excellence at its finest.
Congrats to them both and we look forward to seeing them fight the power!
Photos: April's IG/Obama Foundation's IG/Cory's IG