Kandi Says She Never Wanted To Eat The Box Despite Kim Zolciak Saying She DID Want To + Rockets Snuck In Secret Entrance To FIGHT Clippers Players?!
​
Jan 16 | by _YBF
​ ​ ​ ​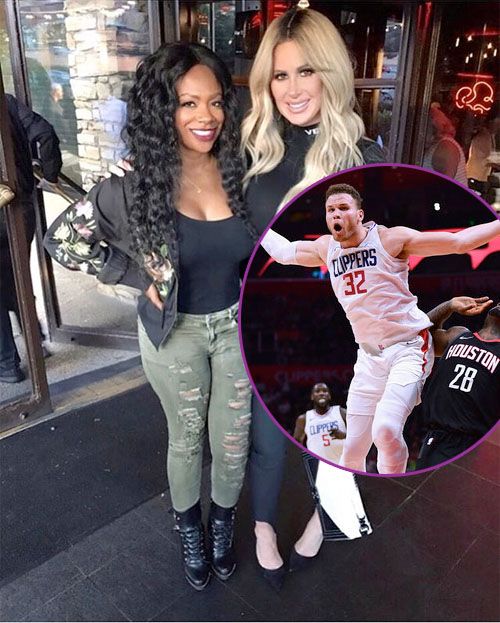 Kandi Burruss Tucker and Kim Zolciak Biermann are at it….again! And they are letting one another HAVE it…publicly. Catch up on their feud, plus get all the details about the Houston Rockets players busting in the LA Clippers locker room to FIGHT inside…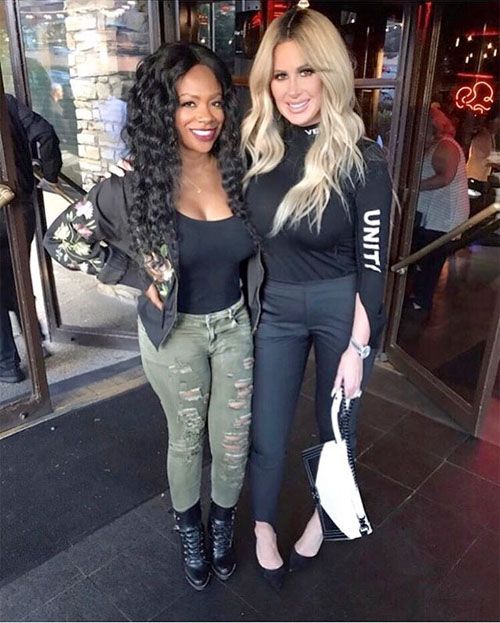 It appears Kandi Burrus and Kim Zolciak Biermann are back to beefing!
They got over the "Tardy For The Party" fiasco and the baby name-stealing beef. Now, the ladies are ripping each other to shreds on social media over comments Kim made during the latest episode of "Real Housewives of Atlanta."
While dining with co-star Sheree Whitfield, Kim opened up a can of worms about Kandi and her husband Todd Tucker's alleged "swinger" ways. Not only that, Kim made claims that Kandi wanted to eat her box.
As far as the XSCAPE singer is concerned, Kim is full of sh*t and she never once tried to engage in anything sexual with her. She took to Twitter to address those claims and she didn't sugarcoat it one bit.
"I'm sick of these b*tches lying on me," Kandi wrote on Twitter. "@KimZolciak I have NEVER wanted you or your box."
She continued, "And stop swearing on your kids while you're telling lies. Lying ass b*tch. Somebody's really reaching for a permanent peach here… This is my house. You're just a visitor!"
Yikes. She was pissed.
Minutes later, Kim responded to Kandi's "PSA" backing up everything she said on the show, tweeting:
"If anybody is lying it's you @Kandi You and your husband are full on swingers f*cking all kinds of girls and can NEVER admit. And b*tch if it weren't for me there would be no house. Remember I built this house!"
Sheesh!
After the show aired, the Grammy Award winning songwriter addressed Kim's comments about her supposed making sexual advances towards he in a full on interview. Here's what she had to say:
Bravotv.com: Were you surprised to hear what Kim was saying to Sheree during their dinner?

Kandi Burruss: I couldn't believe the bullsh-- I heard Kim say to Sheree. Kim is a f---ing liar. I have NEVER tried to make any sexual advance towards Kim. I am not attracted to Kim, and I never have been.

I never have done anything to Kim that could even be taken the wrong way to make her think I wanted her. She must not care much about her kids for her to swear on their lives while she was telling that lie.

I am sick of women from this circle making up sh-- about me. Stop it!

Bravotv.com: What did you think of Mbele the medium?

KB: She was interesting. A lot different from any other medium I've seen.

Bravotv.com: Do you think anything was resolved at the "Elephant Room" event?

KB: Absolutely not.
Who do you believe?!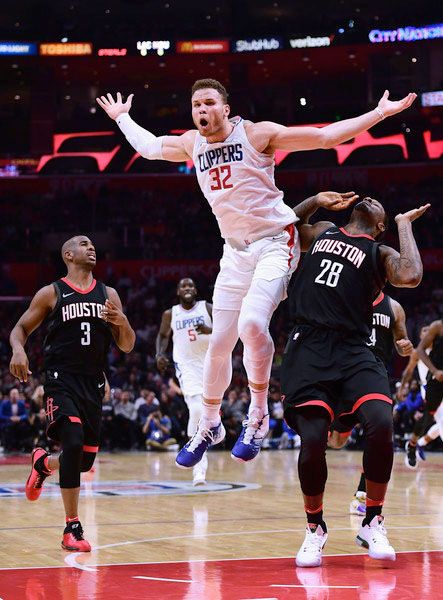 The Houston Rockets did the MOST after losing against the LA Clippers last night. Baller Chris Paul, who is now a Rocket, returned to his old stomping grounds.
It was a heated game to say the least. Tensions were running high as Clippers player Blake Griffin got ejected from the game and his teammate Austin Rivers (dressed in "street clothes") was talking hella trash on the bench. Not only that, Rockets head coach Mike D'Antoni got into a shouting match with Blake and Mike even accused Blake of hitting him. It was a wild one.
But that was just the beginning.
Once the game was over, Rocket ballers James Harden, Chris Paul, Trevor Ariza and Gerald Green snuck into the Clippers locker room through a "secret door" to confront Blake and Austin. A secret door bruh?!
And we all can guess how they found out about this secret entrance into the locker room being that Chris previously played for the team.
Sources spilled a few deets to ESPN about how it all went down:
Houston Rockets forward Trevor Ariza and stars Chris Paul and James Harden marched through a back corridor and into the Clippers' locker room late Monday night, suggesting that they wanted to confront Clippers players Austin Rivers and Blake Griffin, league sources told ESPN.

Rockets guard Gerald Green joined Ariza, Paul and Harden through the connecting hallway and breached the entrance of the home team's locker room.

Stunned Clippers players, celebrating a 113-102 victory, leaped to their feet upon the realization that four seething Rockets players had come calling for them, sources told ESPN.

For a few fleeting moments, several Clippers dared the Rockets to come farther into the room, sources said. Security and team officials soon converged on the Rockets, pushing them out the door and back toward the visiting locker room, sources said. Ariza was described as the first one through the door, with Paul lingering in the back, witnesses told ESPN.

Rockets center Clint Capela also tried to enter the front door of the Clippers locker room after the game but was turned away by security.
Luckily, security was able to get involved before anything turned physical. NBA analyst were stunned to find out about the situation, revealing nothing like this had ever happened in the NBA before.
After all the madness died down, Blake spoke on the the Rockets bursting into their locker room stating:
"We were where we were supposed to be. We were in our locker room. So whatever happens over there, I mean, we can't control what anybody else does. We control what we did. Everybody was in our seats. That's it. You should ask them."
Now, the NBA is investigating the incident. We're sure they're going to lay down the law - in the form of hella fines - on this one. It's insane. We just want the receipts. And by receipts, we mean video. Who's got it?!
Photos: Kim's Twitter/Getty
​ ​
​ ​ ​