Tiffany Haddish's Groupon Story Paid Off Tremendously! Chick Nabs A Super Bowl Ad With The Brand
​
Jan 16 | by _YBF
​ ​ ​ ​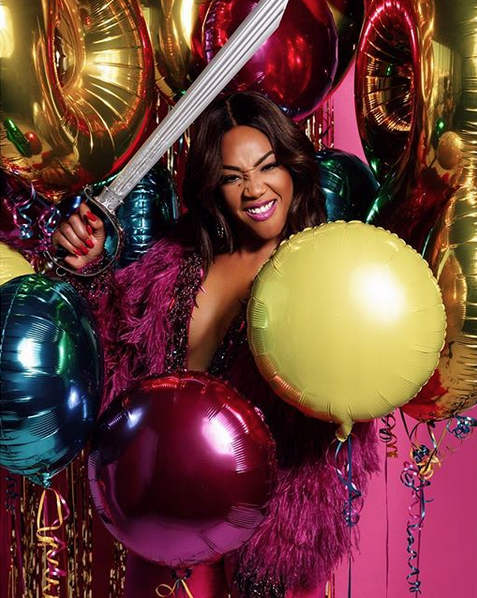 Tiffany Haddish has inked a major gig with Groupon after sharing a hilarious story about using their service for a day out with Will and Jada Pinkett Smith. Deets inside…
When your real life experience leads to securing the bag!
Tiffany Haddish shared a hilarious story about using a Groupon deal on a fun date with Will and Jada Pinkett Smith. And now, that story has copped her a new partnership with the brand.
The Girls Trip breakout star is the new spokesperson for Groupon. And her first, official order of business will be starring in a Super Bowl commercial for the company. It's the first Super Bowl commercial the company has had in the last seven years.
"Nobody knows Groupon like I know Groupon," the comedienne gushed. "I've been speaking out for them for years. In fact, I should have already been their spokesperson. I've invested lots of money into buying Groupon deals, and it's about time I got an even bigger return on my investment than just saving money at my favorite local businesses."
Ha!
Peep the official announcement below:
Tiffany, who made history with her SNL hosting gig, really does love Groupon in real life. While the ladies were taping Girls Trip, Tiffany booked a swamp tour down in New Orleans and asked Jada and Will to tag along. The Smiths didn't even know what Groupon was!
If you missed the hilarious story, see the clip HERE.
Congrats Tiffany!
In other news...
We noticed none of the Girls Trip ladies were present at the 2018 NAACP Image Awards last night. The movie raked in a total of 5 nominations and ending up winning 2 awards, including Outstanding Motion Picture and Tiffany won Outstanding Supporting Actress in a Motion Picture.
Quite odd. Especially when Will and Jada were there last year, seemingly response to the #OscarsSoWhite controversy. It's also interesting since Jada was quite outspoken about the Globes not even screening their film and shutting them out of Awards. So if your own ARE recognizing you, wouldn't it be respectful to at least show up? We're not sure of their other plans, but it seems as if among the four of them, at least one could have made sure to be there. They've known about their nominations for months.
Photo: Tiffany's IG
​ ​
​ ​ ​