H&M Model & Parents Forced To Move Due To Safety Concerns + Black Greek Judges Collaborate To Fight Prison Statistics
​
Jan 17 | by _YBF
​ ​ ​ ​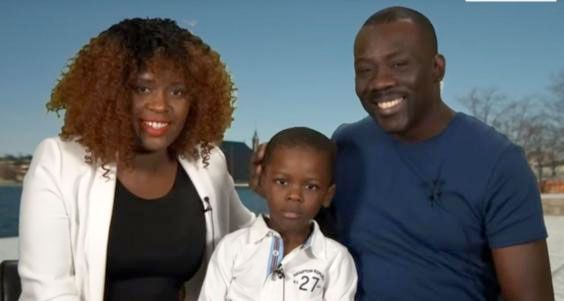 The young H&M model who's been all in the news and his parents have moved from their homes for safety reasons. In other news, a group of black Delta & AKA judges have joined forces to help combat the pipeline to prison statistics. Everything inside…
The H&M monkey fiasco has forced the young boy, his mother and father out of their home sadly.
The young black boy, named Liam Mango, was thrusted in the midst of controversy for the hoodie he wore in H&M's campaign that read, "coolest monkey in the jungle." Folks were up in arms, firing off social media posts bashing the company and all. Celebrities even backed out of partnerships with the retail giant.
Following the backlash, Liam's mom hopped on social media, urging folks to "get over it" because the ad "wasn't racist."
Now, Liam and his parents feel unsafe in their home in Stockholm, Sweden so they have reportedly moved out over "security concerns."
Liam's mom spoke with the BBC and said the protests that went down in South Africa also played a role in why they decided to leave their home. However, it's unclear if there were any incidents that went down in their own hometown.
It's probably a good idea they lay low for a while until things die down, especially with the mother being so vocal about how the shirt isn't racist and folks are just making a big deal out of nothing.
Also, after H&M issued an apology for the incident, they're also making changes in the company.
They have reportedly hired a diversity leader "to drive [their] work forward," following an internal review.
We're confused as to why they need a diversity leader to tell them the "coolest monkey in the jungle" phrase on a black boy may not be the best move. Sounds like they have bigger fish to fry internally if that's the case.
In good news...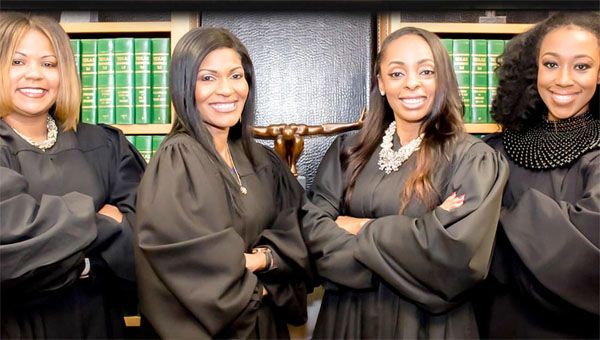 Four black female judges, who are members of Delta Sigma Theta and Alpha Kappa Alpha, have joined forces to fight the prison problem that plague young African-Americans.
The "school to prison pipeline" statistics are quite disturbing as they prove black children are funneled out of public schools straight to the criminal justice system via petty crime arrests that eventually lead ti them becoming a ward of the system. Well, these ladies have created a program to help with the staggering numbers.
The ladies -- Judge Shequitta Kelly, Judge Amber Givens-Davis, Judge Stephanie Mitchell and Judge Lisa Green -- have created "Pipeline to Possibilities," a program that focuses on changing the pipeline to prison in the local school system around Dallas. Through the program, youth are educated on various aspects of the justice system and taught life skills, redirecting them from engaging in criminal behavior.
Nice! For more information on their initiative click here.
Photos: Screenshot/Watch The Yard
​ ​
​ ​ ​