The Smolletts, Rep. Maxine Waters & Sen. Kamala Harris March To Celebrate MLK Day While Y'alls President Went Golfing + 'I Am MLK Jr.' Trailer
​
Jan 17 | by _YBF
​ ​ ​ ​
YBF celebs and politicians hit the streets of LA to celebrate MLK Day. Meanwhile, y'all president chose to go golfing on the day of service. Peep the pics, plus the new "I Am MLK. Jr." trailer inside…
Thousands of people came out to flood the streets of LA to celebrate at the Dr. Martin Luther King Jr. Day parade down MLK Boulevard and Crenshaw Boulevard.
This year's theme was inspired by the motivational words made by our forever First Lady Michelle Obama, "When They Go Low, We Go High," to honor the legacy of the civil rights activist.
"Underground" actress Jurnee Smollett, her brother/"Empire" star Jussie Smollett, Congresswoman Maxine Waters, and U.S. Senator Kamala Harris (who served as the parade's grand marshal) joined the crowds of people to march through the streets for the parade.
Jurnee even brought her baby boy Hunter Zion Bell to participate in the festivities.
Senator Harris recently made history alongside Sen. Cory Booker. They became the 2nd & 3rd African-Americans to ever serve on the Judiciary Committee in its 200+ year history. Woot!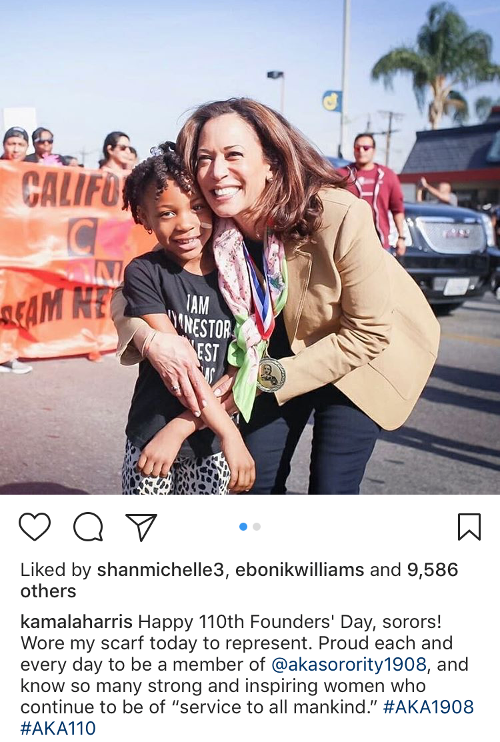 Peep a few videos and flicks from the parade below:
Had such a great time honoring Dr. King's life and legacy at the Kingdom Day Parade in Los Angeles today. Video via: Natalie Portman pic.twitter.com/tyazZISxa5

— Kamala Harris (@KamalaHarris) January 15, 2018
Full circle moment. In the upcoming WRINKLE IN TIME film, Meg lives in Central LA. We shot her school scenes at Crenshaw High. Today, the school band honored us with its banner and shirts in the MLK Day Parade. MLK was the subject of my last narrative feature. C'mon! Good stuff! pic.twitter.com/uHHxpE8tcH

— Ava DuVernay (@ava) January 15, 2018
Actress and member of (Delta Sigma Theta) Kym Whitley caught up with LA mayor Eric Garcetti during the parade.
Fun times!
Meanwhile...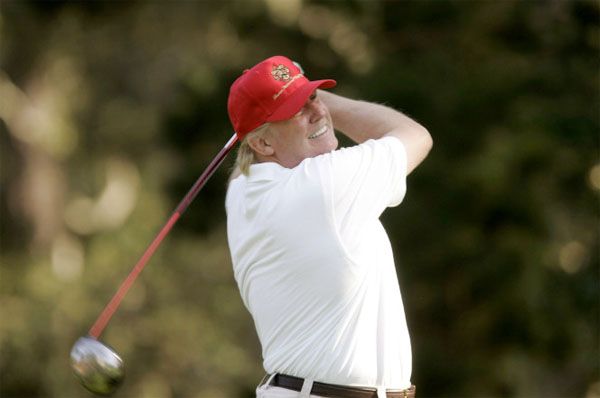 While all living presidents participated in some act of service to celebrate MLK Day, y'alls current president decided he would enjoy a relaxing day to golf. His 100th+ day doing so....at his own property.
Despite telling Americans they should perform an act of community service to observe MLK, he did the complete opposite. Anyone shocked? We aren't.
Trump made his way to the Trump International Golf Club in West Palm Beach in the morning and then he cruised on back to Mar-a-Lago in the afternoon.
Hypocrite. But at least he wasn't doing fake activism, we guess.
In other MLK news...
There's a new documentary on the life and legacy of America's legendary statesman, Dr. Martin Luther King Jr. in the works, titled "I Am MLK Jr."
"I Am MLK Jr." will tell the story and celebrate the life of this American icon from an engaging contemporary perspective structured around seminal events of the Civil Rights Movement. The documentary will feature interviews with key figures, ranging from history-changing civil rights-era activists to contemporary writers, activists and historians along with influencers in sports, entertainment and media.
Peep the trailer above.
"I Am MLK Jr." will premiere on Monday, April 2nd (two days before the 50th anniversary of his assassination) from 8:00-10:00 p.m. ET/PT on the Paramount Network.
Photos: Splash/Getty/Instagram
​ ​
​ ​ ​