BOOBS & BOOTY BE GONE! Amber Rose Goes Under The Knife For Breast Reduction + K. Michelle Gives Update After Butt Surgery
​
Jan 18 | by _YBF
​ ​ ​ ​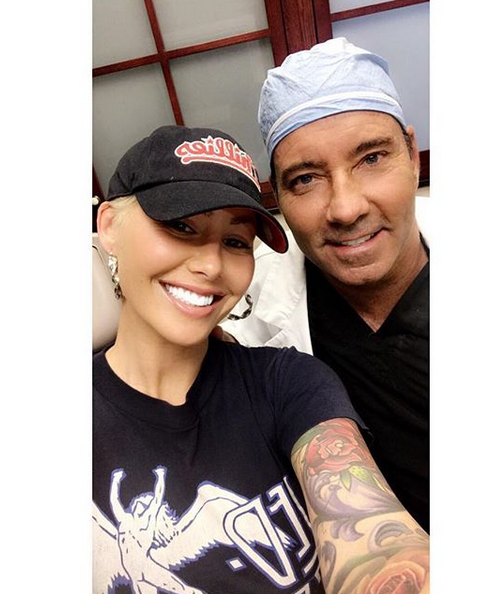 Amber Rose and K. Michelle are sizing down the boobs and the booty. Deets on their surgeries inside…
New Year, New Me.
Amber Rose is ready to say good-bye to her large bust and hello to wearing spaghetti strap tank tops.
On Tuesday night, the 34-year-old mom share a video with her plastic surgeon Dr. Garth Fisher before she went under the knife to have breast reduction surgery.
"I'm really excited about spaghetti straps," Amber told her surgeon in the clip.
She said she hasn't worn a spaghetti strap shirt since she was 10-years old due to her large breasts. Sheesh. But we feel you, girl.
Before the surgery, she also posted on her Instagram Stories how excited and nervous she was about the procedure.
Peep the clip below:
The Slut Walk creator contemplated going under the knife over the summer, asking fans for advice because she was nervous about scarring. She said she wanted to downsize because her breasts had been causing her back pain and, of course, she shared she wanted to wear cute tops without having to wear a big bra to hold up her lady parts.
We haven't heard anything about how she's doing post-surgery, but she'll likely chime in soon. Good luck with recovery Amber!
Another celeb downsizing...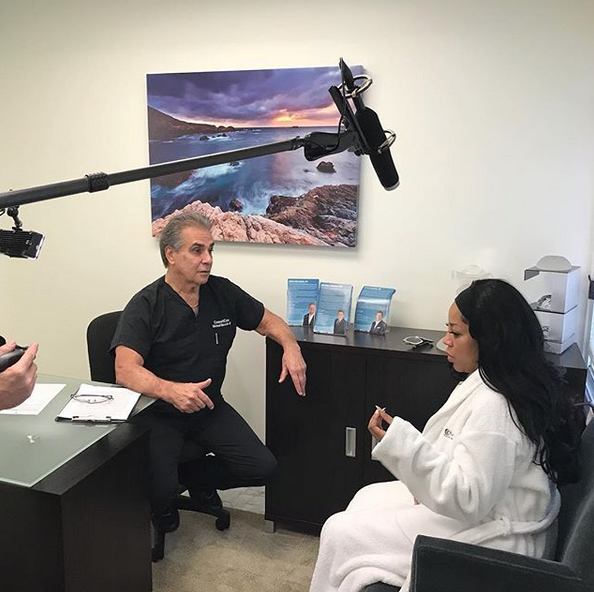 Bye, Bye Betsy!
Betsy is the name K. Michelle gave her booty when it was large and in charge. But, the two have since parted ways.
The R&B songstress went under the knife to have her butt implants taken out after revealing she was having complications due to her butt being so big on her small frame.
Before the procedure, she appeared on "The Real" detailing how her butt was causing her legs to hurt. She said she went to several doctors who wouldn't even touch her behind.
K went under the knife on January 12th and she's doing just fine. She gave her fans an update on her recovery recently, tweeting:
Hey Rebels, i'm doing well. My surgery went really well yesterday. I'm on bed rest for a while but its all good! I'll be getting ready to hit the road for tour starting THIS February! You got your tickets?

— K. Michelle (@kmichelle) January 13, 2018
Hmm...we wonder if we'll see her butt reduction journey on television seeing that cameras were rolling.
She'll be back to the old Kimberly by February to kick off her upcoming tour.
Peep a clip of K right before surgery and a tribute to Betsy below:
Get well soon K!
Photos: Amber's IG/Dr. Fisher's IG/K's IG
​ ​
​ ​ ​