Jemele Hill Is Leaving 'SC6' For Digital, But Was It REALLY Her Decision? + Ryan Cameron Leaves V103 After 18 Years, Makes Career Change
​
Jan 26 | by _YBF
​ ​ ​ ​
"SporstCenter" analyst Jemele Hill is leaving for a digital platform, but is there more to the story? Meanwhile, V103 radio host Ryan Cameron is making a huge career change. Deets inside…
UPDATE: Jemele posted the following addressing the rumors:
--------------------------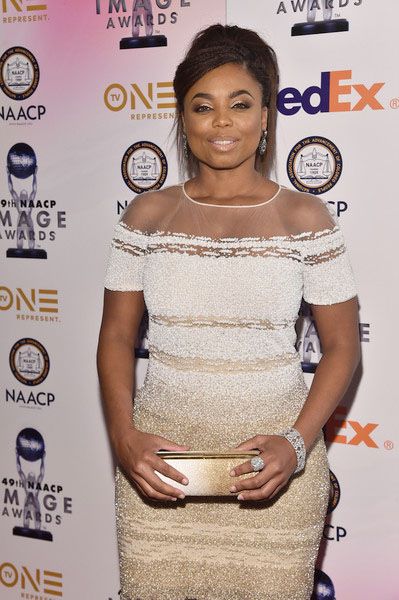 In news we don't want to believe to be true (but it is), "SC6" anchor Jemele Hill will reportedly be leaving the show after one year. She'll be taking her talents to ESPN's digital platform, "The Undefeated." Sources tell THR Friday, February 2nd will be her last day.
The news comes just days shy of the show's one-year anniversary after the 42-year-old evening anchor was tapped to co-host in February 2017 with her former "His & Hers" podcast co-host, Michael Smith. As of now, Michael will host the show on his own.
Of course, they're saying ratings weren't the best, but one can't help but wonder if her "leaving" was forced. How you say? Well, you know she caught some heat and was suspended for a week in October 2017 for basically stating facts about Trump (she called him a white suprmist) on her own Twitter account.
We're not putting words in her mouth, but we wonder if she asked for the switch because its possible that the "SC6" producers and execs could have made her life hell enough to force her out. We mentioned this when they suspended her. Remember when they tried to get her off the air previously, but no other host would take the gig? Hmph. And the White House obviously didn't have any important business because they had time to call for the firing of Jemele.
They knew if they fired her over her anti-Trump tweets there would be backlash, so its possible. We're baffled why she would leave a program that was rebranded specifically for her and Michael one year after it debuted.
What do you think is the real reason for the switch?
For another career change...
Atlanta residents are likely not happy about this one, especially early morning commuters.
After a collective 18 years with V103 and 6 years doing his morning show, V103 radio host Ryan Cameron has decided to leave the station to pursue a new career. The 52-year-old will be embarking on something totally different than a radio host. Ryan has signed up as a partner at a new Atlanta-based branding firm called Rakanter.
"I have done everything I can in this field," he told listeners this morning. "It's time for another chapter in my life. What I need to do is better myself. I've been presented an opportunity to do something a lot of people of color aren't able to do. That is being brought in on the ground level of a very successful business as a partner. Not an employee but a partner."
Not mad at that!
The AJC reports:
Rakanter founder Peter Sorckoff was former creative content officer for the Atlanta Hawks, where Cameron has been the long-time game announcer. Sorckoff approached Cameron with this opportunity last year, a chance for the Atlanta native to go in a different career direction, a direction that will enable him to work with major brands such as AT&T, Coca Cola, the Dallas Cowboys, the New York Jets and the Australian rugby team.
He announced his last day is February 2nd.
Peep a clip of his announcement below:
Best of luck Ryan!
Photos: Getty
​ ​
​ ​ ​