Tisha Campbell Responds About 'Martin' Reboot After Martin's Fiancée HINTS It's Coming Back
Jan 31 | by _YBF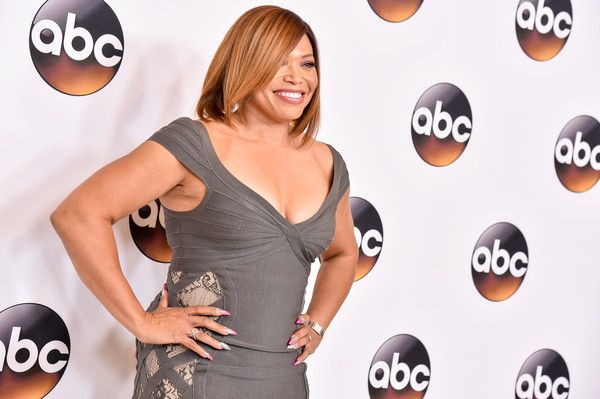 Is there a "Martin" reboot in the works? Possibly. Get the latest nuggets about a reboot inside…
The rumor mill is swirling that a "Martin" reboot could be in the works. And Tisha Campbell-Martin isn't helping to kill the rumor. She's actually saying more by not saying anything.
The 49-year-old actress, who we all came to love as Gina in the 90s, did an interview with Hip Hollywood where she played coy about whether or not a "Martin" reboot was in the works. Based on her body language and how she responded, it sounds like it's possible, but she didn't confirm anything.
She said it was an honor playing Gina and she is surprised people are still in love with the characters. Then, she said she couldn't say anything else, but then said "its very exciting." What's very exciting? Working on the show? Who knows.
Check it:
Hmm...we assume IF she's interested in doing a reboot, she has gotten over the sexual harassment claims she made against Martin when the show was on the air. The two were so at odds, they couldn't even film together toward the end of the show.
A few days before the interview, Martin Lawrence's fiancee Roberta may have jumped the gun and posted on Instagram that the show could be coming back. The funnyman even hopped in her comments, posting up the eyes emoji: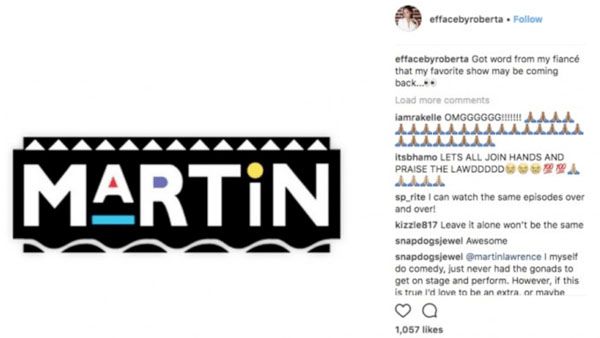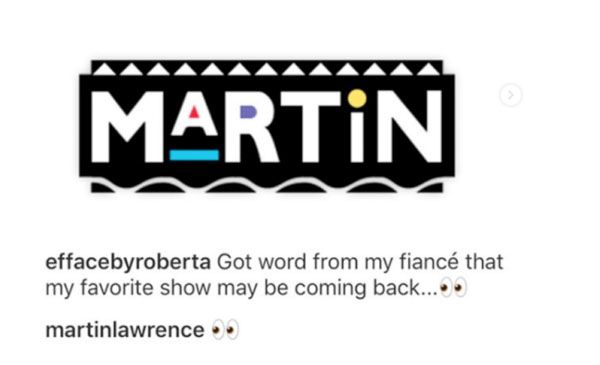 She ended up deleting it.
And then there's this that Tisha recently posted of her and her real life/"Martin" bestie Tichina Arnold:
Mmhmm...
We're not sure if we're here for a "Martin" reboot. The show is a classic and we'd hate to see this go sour. But it surely seems everyone else - from "Roseanne" to "One Day At A Time" to "Full House" - is getting a reboot. Also, Thomas "Tommy" Mikal Ford passed away in 2016, so they'll have to explain his absence in some way.
How about y'all. Are you here for a "Martin" reboot?
Photos:Getty