BOX OFFICE, SLASHED! 'Black Panther' Officially 5th Largest Marvel Opening Of All Time - See The Epic Numbers!
​
Feb 18 | by Natasha
​ ​ ​ ​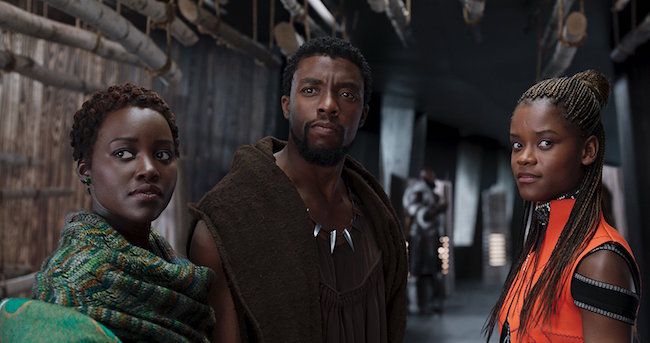 Black Panther has officially met the levels of epicness we knew it would. It raked in hundreds of millions of dollar this weekend, and proved that the black dollar and a black cast are both, in fact, magic.
Find out how it's doing during this 4-day Holiday weekend inside...
Black Panther is awesome AF. And Marvel's now got the numbers to back that up.
King T'Challa and his super fierce Dora Milaje slashed up the box office to the tune of $192M over this traditional 3-day weekend. When you toss in tomorrow's Presidents Day estimate, we're talking a $218M 4-day weekend opening, per Disney's reports!

Deadline broke down how this measures up against all other Marvel Films, with Panther officially coming in 5th on the 3-day chart:
Industry estimates indicating a $195M three-day for Marvel's Black Panther and a $225M 4-day. That four-day is a wild number, some have it as low as $218M and others well north of $230M. Saturday raked in $65.9M per Disney. Per Disney's call, Black Panther at this point is the 5th highest opening of all-time on the 3-day chart after Avengers ($207.4M) and before Avengers: Age of Ultron ($191.3M), and it's beating the four-day take of the latter ($204.4M).
The numbers are quite close, and it's a MAJOR feat for the A+ CinemaScore flick.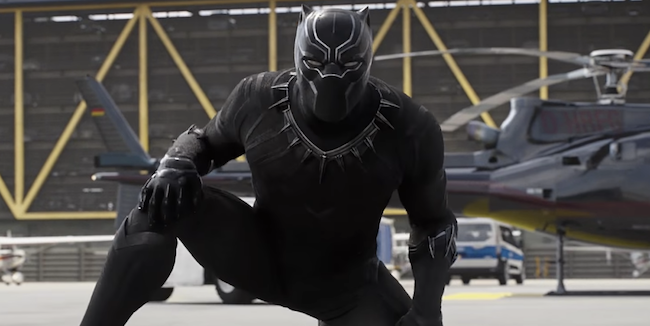 No longer can studios claim black-led movies don't appeal to a mass audience, because Black Panther is yet another movie that proves otherwise. While Blacks made up a reported 37% of ticketholders, Whites made up 35% with Latino and Asian groups also clocking in some numbers. And women are flexing their consumer power as well:
Screen Engine/ComScore PostTrak reports 37% African Americans attending, followed by 35% Caucasian, 18% Hispanic and 5% Asian (they update their exit polls throughout the weekend as they continually poll). Still 95% overall positive. 18-24 demo was very huge at 36%. Leading demos: Men under 25 (29%), men 25+ (27%), women 25+ (23%) and women under 25 (21%).
As Lupita Nyong'o and Danai Gurira take over South Africa this weekend with a Panther premiere, the international box office for the flick is equally lit.
Studios and PR machines love to make ridiculous claims that "black-led movies don't resonate overseas", but once again, the proof is in the pudding. As of Saturday, the flick was on par for a $81.5M international opening:
It is now outperforming not only Ant-Man, Guardians Of The Galaxy and Doctor Strange, but Thor: Ragnarok and is on its way to besting all pre-weekend projections. It should cross $150M in 48 markets through Sunday.
Another biggie: "Fandango is reporting a significantly higher rate of repeat customers for Black Panther than it has seen for other superhero movies on an opening weekend," this according to Deadline.
Check out how folks have been flocking to the theaters all weekend:
Long live the King!
BONUS:
Celebs and community leaders have been buying out theaters left and right to show Black Panther. Serena Williams - who rented out a San Francisco theater for a group of surprised YBF youngins from Girls Who Code - summed it up best:
"We've never had a superhero movie," Serena told the group ... "So, we're so excited. I feel like I've waited my whole life for this."
(Given, Blade and a few other black superheroes have graced the big screen. But it's definitely a first for an almost all-black cast superhero movie like Panther.)
BONUS 2:
The folks over at Nerdist dropped this Marvel music video take on Jaden Smith's "Icon". They swapped out Hollywood royalty Jaden for the King of Wakanda. Jaden's a fan.
yo Jaden it's real! we all made this @andrewbowser @madeinjazn @GeraldGrissette @jmovealot for @Nerdist and we're all fans

— Freddy Scott (@freddyscott) February 18, 2018
Gotta love a good parody.
Photos: Instagram/Marvel

​ ​
​ ​ ​