Rick Ross On Breathing Machine After Being Found Unresponsive At Home, 50 Cent Takes Unnecessary Shot
Mar 02 | by Natasha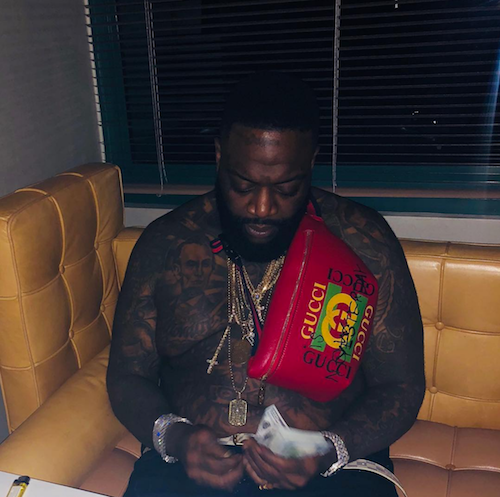 Rick Ross is in a dire health crisis, this according to reports. While people on his team refuting the reports, he indeed had enough of a health scare to have several authorities called to his home. Now, he's supposedly attached breathing machines in a hospital.
Full story inside...
[UPDATE] Despite Rick Ross' family denying he's in the hospital or in a dire state, his white Maybach was spotted outside the hospital Friday night. TMZ reports one of his baby mothers (possibly Briana Camille) and a large group of close friends piled into and out of the car, rushing inside in a panic.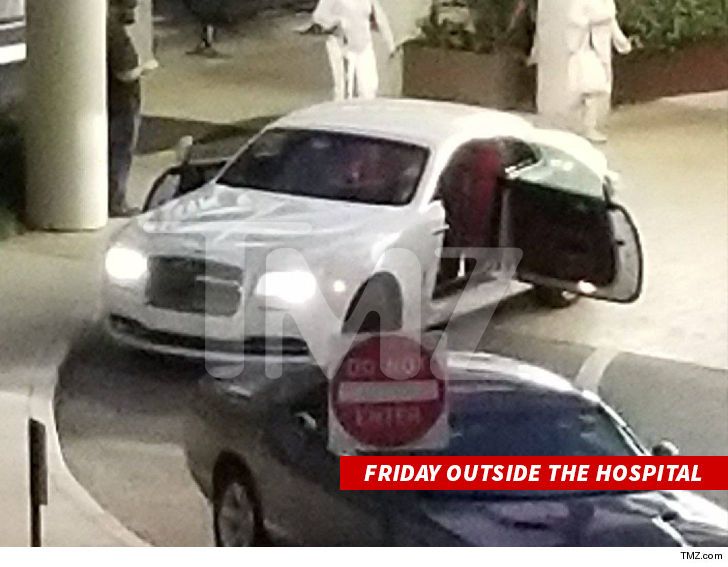 ------------------------
According to the Davie Police Department, around 3:34AM Thursday morning they were called out to help with a medical emergency at rapper and MMG honcho Rick Ross' Florida home. Someone in the home discovered him unresponsive and tried to wake him up. He was "slobbing out the mouth."
The police were called after Ross became "combative" with emergency crews. According to the report from The Blast, Ross also "Boo-Bood on himself."
TMZ Friday evening said Rick may have been suffering from pneumonia and had been hospitalized.
Then, further reports claim he is currently hooked up to machines to breathe for him as his heart and lungs have been heavily affected. It's believed this could now signal a possible heart attack was suffered. The site states:
Rick Ross has been hooked up to a machine that's taking over the function of his heart and lungs ... according to sources connected to the music mogul.
Rick is in a Miami area hospital getting treatment in the cardiac unit -- a strong sign he might have suffered a heart attack which manifested itself as respiratory issues early Thursday morning.

.....

We're told doctors have put him on something called ECMO, or extracorporeal membrane oxygenation. It's a technique used to oxygenate his blood outside of his body, before it's pumped back into his body.

It's essentially a form of life support, and a clear sign of how dire the situation is.
It's important to note that Ricky does have a history of major seizures.
While the site says he's on a form of life support, his family put out a statement refuting this fact. They even refute that he's been hospitalized.
MMG rapper Fat Trel updated fans Tweeting "JUST TALKED 2 MY BIG HOMIE… HE GOOD." Trel said the rapper is "IN DA HOSPITAL BUT HE IS NOT ON 'LIFE SUPPORT.'
Despite the serious nature of what's going on with Ricky's health, his arch enemy 50 Cent took the opportunity to exploit Ricky's apparent crisis:
This guy.
Surprisingly, Rick seemed in good spirits and health earlier this week as he called in Elmo to surprise his daughter Berkeley Hermes:
Rick's ex Lira Galore and more made it known they're pulling for him: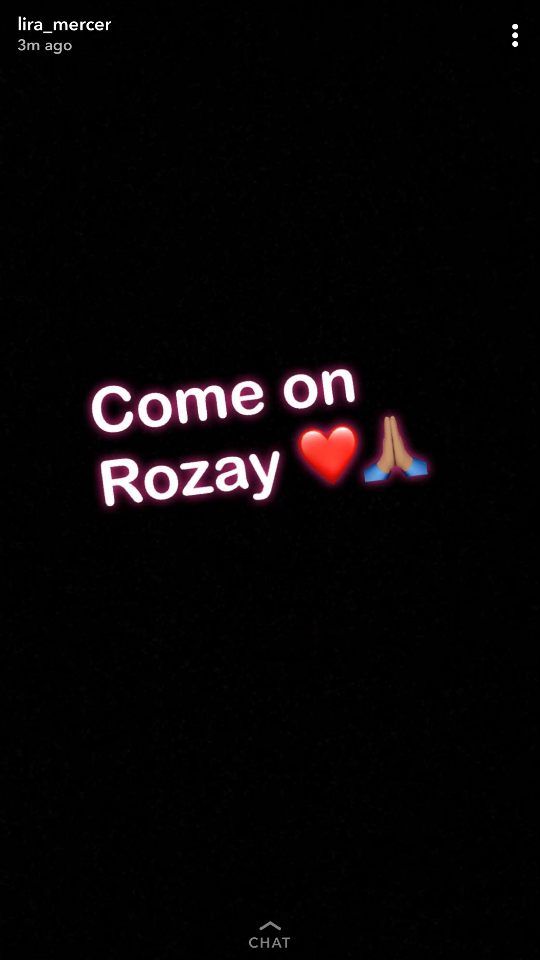 Wishing Ricky a speedy recovery!