Rapper Craig Mack Has Died At Age 46 – The Hip Hop Community Sheds Tears & Reveals He Worked On A Documentary In His Last Days
Mar 13 | by Natasha
As the news of rapper Craig Mack's shocking passing takes over today, hip hop and beyond is paying homage. The Bad Boy fam, rap legends and more are mourning, and we have their heartfelt word inside.
At age 46, Bad Boy rapper Craig Mack has passed way. The NY Daily News attributes his death to heart failure, and his death was confirmed by his long time producer DJ Scratch and long time friend and fellow rap legend Erik Sermon.
Erik said today to TMZ that he died of congestive heart failure, and even told his closet friends 6 months ago that he didn't have long to live:
The '90s MC broke the news Tuesday -- hours after Craig passed away in South Carolina -- telling us the "Flava in Ya Ear" rapper had only 25% of his heart working in his final months.

Sermon, shed more light on Craig's final days. He says the Bad Boy Records pioneer had called his closest friends -- including Erick and Biz Markie -- 6 months ago to tell them what he was battling, but didn't want them to see him in his frail condition.
Scratch confirmed that Craig, who became one of Bad Boy's first rap superstars with "Flavor In Ya Ear," had moved away from the music industry over the last decade or so after being called to worship the Lord. He was deeply involved with his church and ministry, and also turned down the opportunity to join the recent Bad Boy Reunion.
Still, Craig Mack had a story to tell. According to those close to him, the Long Island native was working on a documentary to do just that.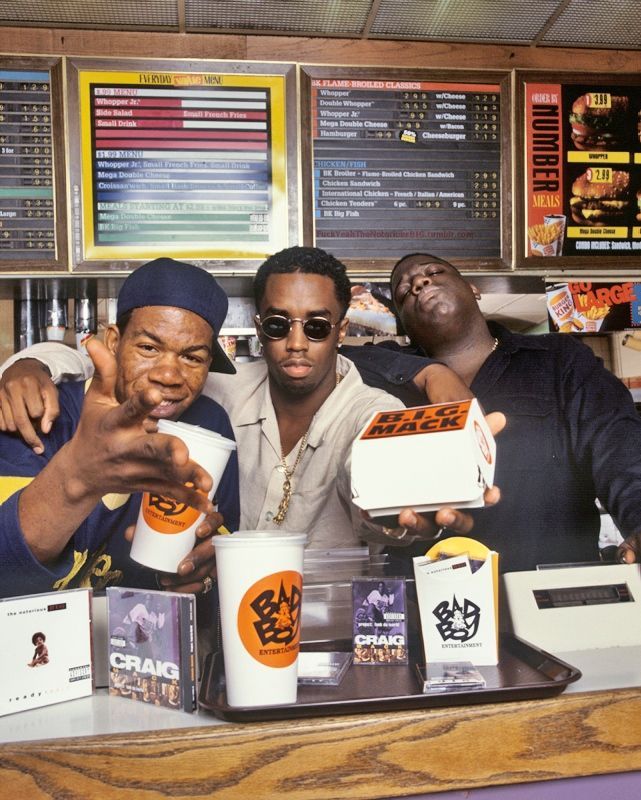 The fact that Craig's passing comes just three days after the 21-year anniversary of one of his original aces, Notorious B.I.G.'s, death was lost on no one.
The hip hop community, including Bad Boy honcho Diddy, are openly shedding tears today in remembrance:
Craig Mack, you were the first artist to release music on Bad Boy and gave us our first hit. You always followed your heart and you had an energy that was out of this world. You believed in me and you believed in Bad Boy. I will never forget what you did for hip-hop. pic.twitter.com/qvnxRTcdXv

— Diddy (@Diddy) March 13, 2018
You inspired me and will continue to inspire us. We will always love you. #RIPCraigMack #BadBoy4Life

— Diddy (@Diddy) March 13, 2018
Damn. #CraigMack. Just damn.

— Melissa Harris-Perry (@MHarrisPerry) March 13, 2018
Rest in power Craig. May the almighty embrace your soul & lift up your family and friends. it was a pleasure to know you & rock with you. You $tepped away from the game & did it your way.. I always respected that.#RIPCraigMack

— LLCOOLJ. (@llcoolj) March 13, 2018
Don't know if I have anything particularly poignant to add about Craig Mack that others haven't already said. I do know that my two favorite rap remixes of all time are One More Chance and Flava In Ya Ear. RIP, Craig Mack.

— Jemele Hill (@jemelehill) March 13, 2018
Rest In Peace Craig Mack.

— Joe Budden (@JoeBudden) March 13, 2018
I'm devastated over the news of Craig Mack.. We just finishing up his new album.. smh.. Rest in Power Craig...

— Erick Sermon (@iAmErickSermon) March 13, 2018
RIP Craig Mack THE LEGEND

— juicy j (@therealjuicyj) March 13, 2018
Rest In Peace! Good brother... #CraigMack .... Alvin Toney love my brother... https://t.co/zHjZbjbfMS

— Funk Flex !!!!! (@funkflex) March 13, 2018
I'm so saddened to get a text about Craig Mack. I am grateful to have worked with him on this song on the Dangerous Minds soundtrack & he was so kind funny & Talented Rest peacefully Craig https://t.co/RJy4bqdeP1

— Missy Elliott (@MissyElliott) March 13, 2018
R.I.P. Craig Mack. Can't believe this remix was 1994 (time flies - and heavenly hat tip to BIG). Dude never really got a chance to reach his full potential. But he left behind one legendary hit and got to walk among hip hop legends. A man could do worse. https://t.co/dRxXQKrZRF

— Joy Reid (@JoyAnnReid) March 13, 2018
In a 1994 episode of Yo! MTV Raps, Craig Mack and The Notorious B.I.G. explain how they met @Diddy and signed on with Bad Boy Records. pic.twitter.com/zvr254fsVJ

— MTV (@MTV) March 13, 2018
Christ pulled on his heart many years ago, so we rejoice in the midst of loss. We celebrate #CraigMack

— Kirk Franklin (@kirkfranklin) March 13, 2018
#RIH CRAIG MACK https://t.co/NrbT9S5Fue

— Faith Evans (@faithevans) March 13, 2018
Our condolences go out to Craig Mack's wife, family and friends. R.I.P.
Photo: Johnny Nunez