Why Is National Geographic Acting As If Light Skin Blacks Or Biracial Humans Are A Rarity? - Their New Cover Is A Whole Reach
​
Mar 16 | by _YBF
​ ​ ​ ​
National Geographic's newest issue will cover race, but before the publication puts everyone else on blast about the subject, they decided to confront their own racism when it comes to choosing covers. And they're acting as if light skin blacks aren't common. Deets inside…
Here we are in 2018 and we're still tackling race.
National Geographic decided this month's topic would be on race, but before they highlighted the subject, they decided to examine it's own history of racism. Especially when it comes to the covers they choose for the magazine.
National Geographic's editor-in-chief Susan Goldberg, who is the first woman and the first Jewish person to become EIC, wrote an open letter inside "The Race Issue" to pull the lid back on the publication's racism.
As she summarized, "until the 1970s National Geographic all but ignored people of color who lived in the United States . . . . Meanwhile it pictured 'natives' elsewhere as exotics, famously and frequently unclothed, happy hunters, noble savages—every type of cliché," she wrote in the letter with the headline, "For Decades, Our Coverage was Racist. To Rise Above Our Past, We Must Acknowledge It."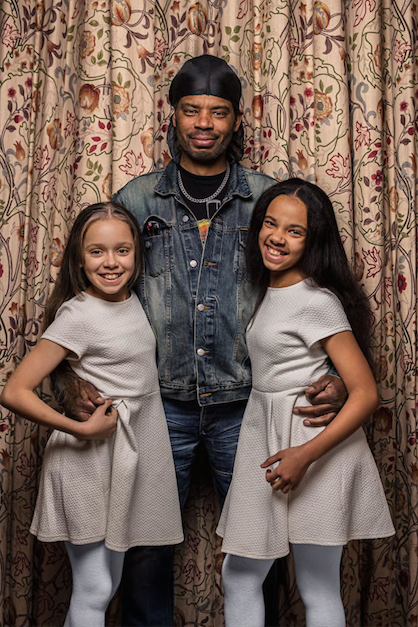 The new cover features bi-racial fraternal twins, Marcia and Millie Biggs, who are seemingly used to represent our "post racial future." Oh? Where exactly have you been National Geographic?
In fact, it's not a rarity for one twin to resemble one parent and vice versa. Looking at them, one would say their differences lie in the color of their skin. Not their race. In the story, it talks about how race isn't even a real thing, but is this the right story to support that idealogy?
"The 21-century understanding of human genetics tells us that the whole idea of race is a human invention," Patricia Edmonds wrote in "The Race Issue."
Then she wrote, "And yet 50 years after the assassination of Rev. Martin Luther King, Jr., racial identity has reemerged as a fundamental dividing line in our world."
Yet, on the cover of the magazine, "Black and White" is written under the picture of the girls. Aren't both children, according to the generally accepted idealogy, black?
The tagline reads, "These twin sisters make us rethink everything we know about race."
The second tagline online reads, "These Twins, One Black and One White, Will Make You Rethink Race".
Will they?
Because this isn't the first time we've seen fraternal twins with different complexions. Is one actually "white"?
If you're black, then you know how our skin color can vary even when we share the same blood. So, how exactly do these twins make us rethink everything we know about race? It's like they're acting as if there has never been twins, bi-racial twins at that, who share different features and skin color.
It's also odd that Nat Geo writes about getting away from these classifications in the issue, yet still using the same terminology in their coverage.
Twitter has been in an uproar all week about this, by the way.
Thoughts?
Photo: National Geographic
​ ​
​ ​ ​