Of Course, The Smithsonian Had To Move Michelle Obama's Portrait Over Its Popularity! Who Wouldn't Want To See It In Person?!
Mar 23 | by _YBF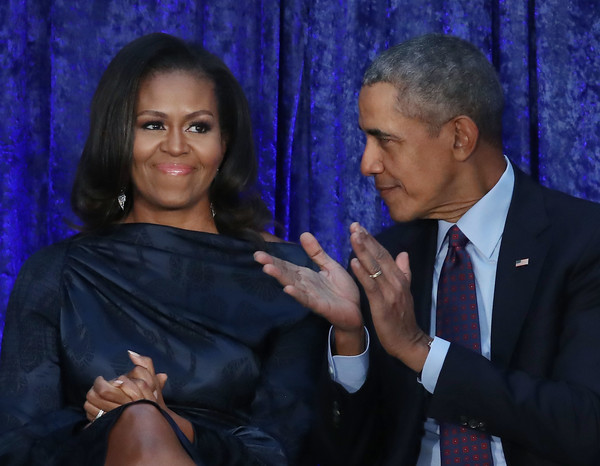 The Smithsonian had to move former First Lady Michelle Obama's portrait due to the high volume of visitors. Did they expect anything less? More inside…
Of course, our former First Lady Michelle Obama is still the most talked about and sought after First Lady to have ever taken office. And her popularity hasn't died down any since leaving the White House a year ago.
Apparently, folks have been flooding Smithsonian's National Portrait Gallery ever since former President Barack Obama and former FLOTUS' official portraits were unveiled last month.
We're always changing things up here. Due to the high volume of visitors, we've relocated Michelle Obama's portrait to the 3rd floor in our 20th-Century Americans galleries for a more spacious viewing experience. Reubicamos el retrato de Michelle Obama al tercer piso del museo pic.twitter.com/OnBgmf6bQq

— Portrait Gallery (@NPG) March 9, 2018
People have been lining up to see Amy Sherald's official portrait of Michelle Obama, so much so, the Smithsonian had to move Mrs. Obama's painting to "a more spacious room."
Fans can now see the painting in the 20th-Century Americans galleries on the third level.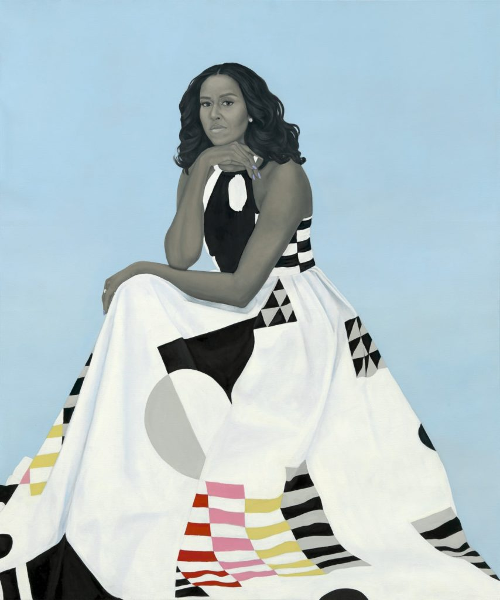 "We always planned to have the portrait on long-term view, and relocated the work to the third floor sooner than anticipated to provide a more spacious viewing experience due to the high volume of visitors," a representative of the museum told artnet News in an email.
And we're not just making this up.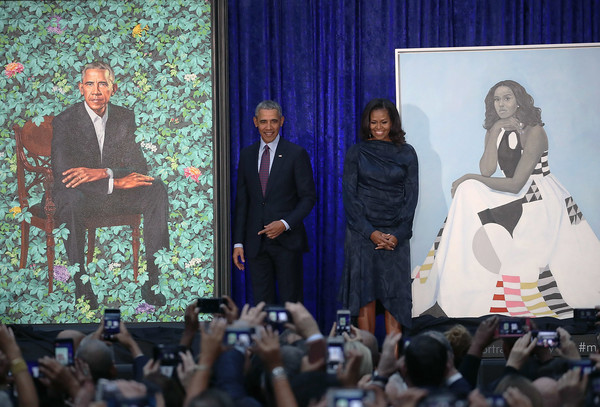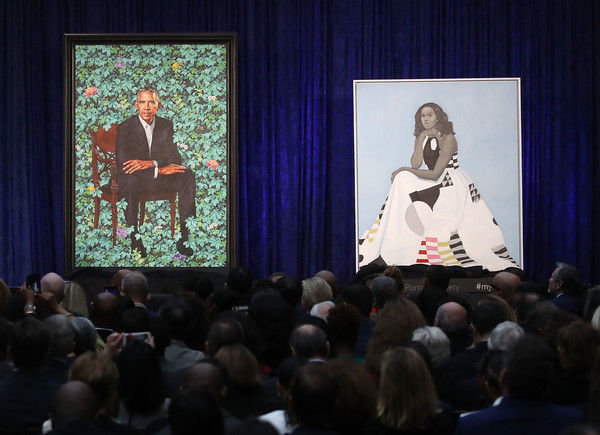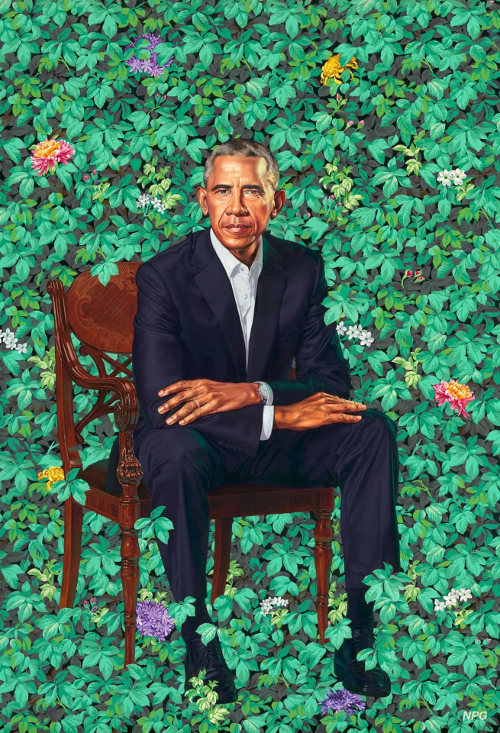 The NPG reportedly saw its highest monthly visitor total in three years, following the Obamas' portraits being unveiled on February 12th. And mind you, February is a short month.
Down in Miami this week...
Last night, @MichelleObama told us to stop celebrating "the grind" and actually acknowledge the toll it's taking on our lives—physically, mentally, emotionally and spiritually. I'll be marinating on this for a long time. #lwdbet @BETherTV pic.twitter.com/esIRHweOgC

— Alencia Johnson (@AlenciaJohnson) March 21, 2018
FLOTUS sat on a panel to offer her expertise and great advice for BET's Leading Defined event during Women's History Month. Centered on the themes of renewal and wellness, a series of business sessions, networking, and community service allowed participants to engage in dialogue that will lead to solutions to positively impact the Black community.
And while in Miami...
FLOTUS stepped out to Seaspice Miami for an exquisite dinner seated on the orchid covered terrace that overlooks the entire Miami River and skyline. Mrs. Obama dined with a group of 11 friends (and secret service) where they dined on oysters and caviar, local stone crabs, 1855 prime Ribeye and appropriately ending with the bestselling tres leches, cooked up by executive chef Angel Leon.
EXTRAS:
1. Kehinde Wiley, the artist who painted the official Presidential portrait of Barack Obama, has signed with Brillstein Entertainment Partners for Hollywood opportunities. NICE! STORY
Photos: National Portrait Gallery/TARA, Ink