The Wests, Yara, Jaden Smith, JHud, Common & More Trek The DC & LA Streets For 'March For Our Lives' Protest + Parkland Student Calls Out Media For Ignoring Violence In Black Community
Mar 25 | by _YBF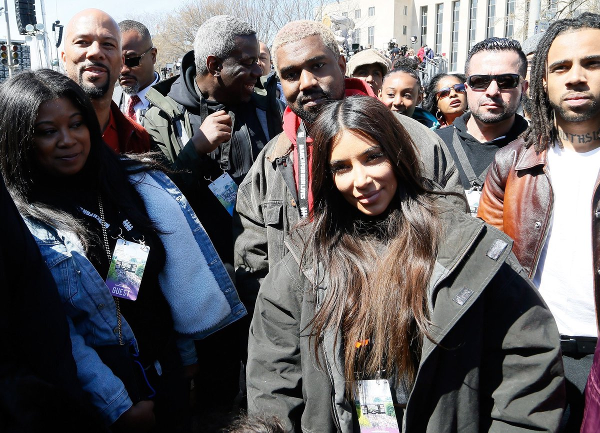 Celebs laced up their sneakers to join the kids and parents protesting during the "March For Our Lives" demonstration in an effort to change gun control. Go inside for flicks and videos of celebs hitting the streets, including Kanye West, North West, Kim West, Yara Shahidi, Jaden Smith, Jennifer Hudson, Common and more…
Yesterday, young people from all over the nation gathered together to exercise their First Amendment right in for better guns.
Several demonstrations were organized across the nation for the "March For Our Lives" movement to protest against gun violence. The movement was organized by Parkland shooting survivors after 17 students and teachers were shot and killed inside Marjory Stoneman Douglas High School in Parkland, Florida on Valentine's Day.
According to reports, the March For Our Lives organizers in Washington, D.C. estimated 800,000 people attended the demonstration making it the largest single-day protest in the history of the nation's capital. Way to go!
Several YBF celebrities were also in attendance to support all the youth demonstrating their civil rights in an effort for legislative action to address school safety and gun violence, including Kanye West, daughter North West and Ye's wife Kim Kardashian West.
The Wests walked alongside protestors in the streets of D.C.: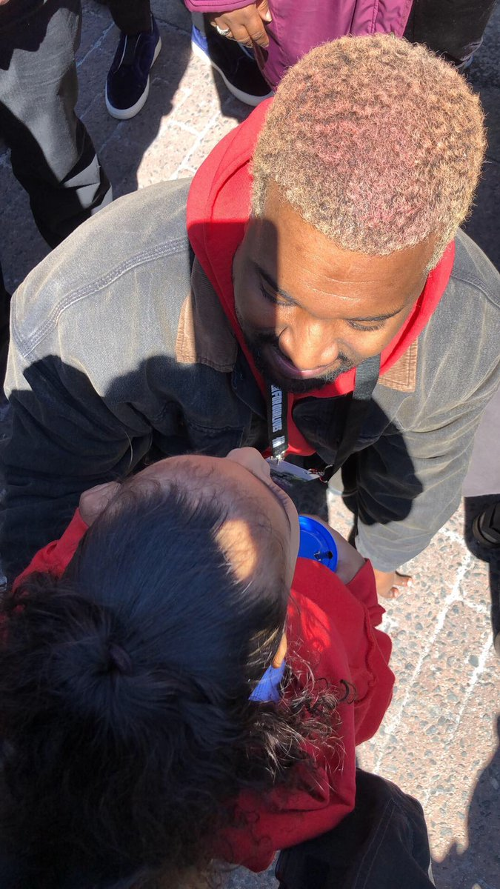 More DADYE from today. #MarchForOurLives pic.twitter.com/RvNfsfr4Hg

— TeamKanyeDaily (@TeamKanyeDaily) March 25, 2018
Aww!
To be very clear Hip Hop @HipHopCaucus stands on the side of #MarchForOurLives @AMarch4OurLives

It is amazing to see our brothers Kanye West, @common and @VicMensa here in Washington DC!

All Power to the People! pic.twitter.com/siCMQCzaan

— Hip Hop Caucus (@HipHopCaucus) March 24, 2018
#MarchForOurLives today.
Video via @staceykhizder. pic.twitter.com/0cZjdLxt0j

— TeamKanyeDaily (@TeamKanyeDaily) March 24, 2018
On the west coast...
Cool kids Yara Shahidi, Jaden and Willow Smith, along with actor Mason Cook, came out to participate in the March For Our Lives Los Angeles rally, one of 800+ demonstrations that went on across the nation.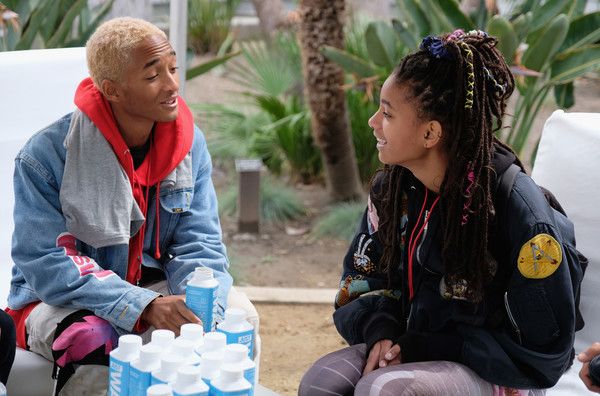 "Insecure" star Jay Ellis was also in the mix.
Before hitting the streets, Yara served up a powerful spoken word piece on social media:
Love her.
Back in D.C.:
Grammy award winning singer Jennifer Hudson, who lost family members to gun violence, hit the stage for a powerful performance with the D.C. choir:
JHud taking the crowd to church #marchforourlives #cnn pic.twitter.com/srYroiktWA

— Rene Marsh (@Rene_MarshCNN) March 24, 2018
Jennifer Hudson sings along the D.C. choir and teenagers on stage at the #MarchForOurLives pic.twitter.com/tfbAKFolH9

— TicToc by Bloomberg (@tictoc) March 24, 2018
Jennifer Hudson speaks the truth- we want change. #marchforourlives pic.twitter.com/TzEhzwc07W

— Nikhita Nookala (@nikta04) March 24, 2018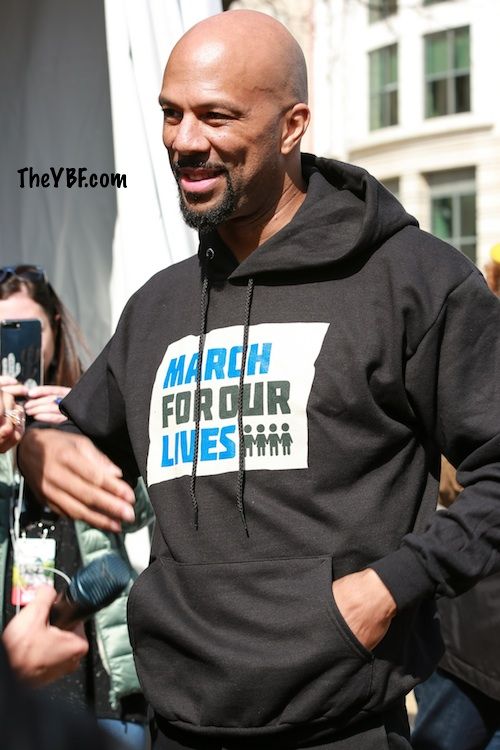 "The Chi" star/producer/activist Common made his way to D.C. to march with the people.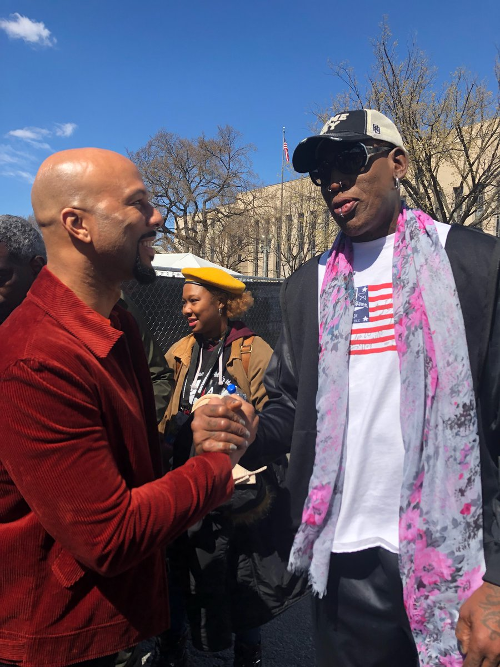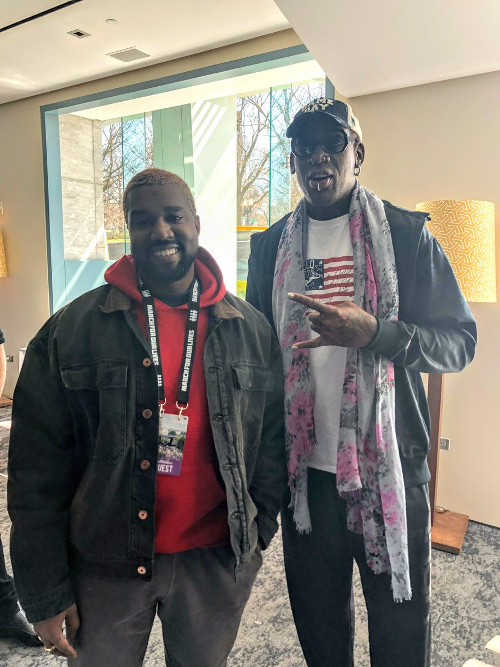 Retired NBA superstar Dennis Rodman was also in the mix for the demonstration in D.C., snapping it up with Common, Kanye and Cher: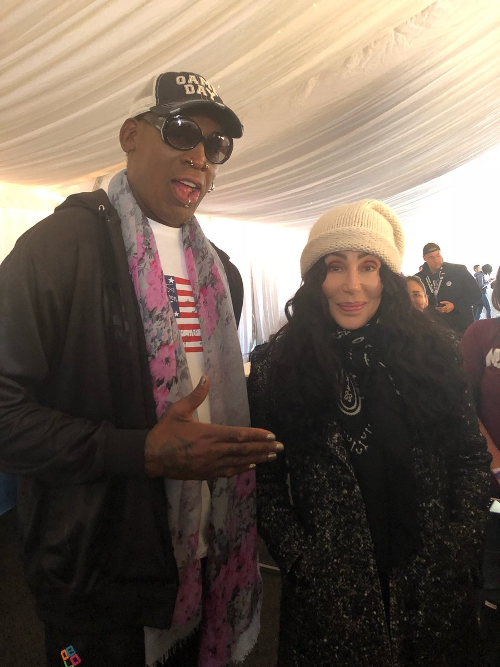 Martin Luther King Jr. granddaughter, Yolanda Renee King, took the stage as one of the many speakers where she paid tribute to her granddad while protesting for better gun laws.
"I have a dream that enough is enough," she told the crowd in D.C.
Check it:
"I have a dream that enough is enough." -Yolanda Renee King, granddaughter of Martin Luther King Jr. #MarchForOurLives pic.twitter.com/gD5V8bQl1I

— March For Our Lives (@AMarch4OurLives) March 24, 2018
My new, life-long friend: Yolanda Renee King. #MarchForOurLives pic.twitter.com/mFVAXdn0gs

— Jaclyn Corin (@JaclynCorin) March 24, 2018
11-year-old Naomi Wadler hit the stage to deliver a powerful speech during the March For Our Lives rally in Washington, representing for all the African-American girls and women who have been left out of the gun violence discussion. The brave, young activist led a walkout at her elementary school to bring attention to the gun violence in schools across the country. Check out her full speech above.
LeBron James' LJ Fam Foundation hit the streets in his honor:
We are extremely proud of @kingjames's 330 Ambassadors, Jackson, Lulu, and Allan, who continue to go above and beyond their duties as Ambassadors to our kids. We believe that 'Together We Can Change The World' and these three are the embodiment of just that. #WeAreFamily pic.twitter.com/0UXRMR8h4Y

— LJ's Fam Foundation (@LJFamFoundation) March 25, 2018
Dwayne "The Rock" Johnson sent postivie vibes out for the #MarchForOurLives movements:
I'll always stand for open dialogue and action - it's the only way to ensure bad history doesn't repeat itself. When it comes to protecting our children, all bets are off and the responsibility lies with us adults and lawmakers to listen and do. Very strong day. #MarchForOurLives pic.twitter.com/4gJ0QKdMYw

— Dwayne Johnson (@TheRock) March 24, 2018
Not only are the Parkland students hitting the streets, they're igniting headlines as well...
Parkland survivor David Hogg has been at the front of student protests for better gun laws since the Parkland shooting. He's now calling out the media for its unfair reporting.
David -- and #NeverAgain, a student-led anti-gun violence movement created since the massacre –calls out the unequal coverage of the unfortunate shooting. And he told no lies. He said had this shooting happened in a black area, the media wouldn't have covered it like they did the Parkland shooting.
"There is a lot of racial disparity in the way that this [shooting] is covered," the 17-year-old activist said during a live Q&A on Twitter.
"If this happened in a place of a lower socioeconomic status or ... a black community, no matter how well those people spoke, I don't think the media would cover it the same," he continued. "We have to use our white privilege now to make sure that all of the people that have died as a result of [gun violence] and haven't been covered the same can now be heard."
The Parkland students recognize their white privilege and plan on using it for the greater good.
"We're an affluent community ― that's why initially everybody followed this [shooting] so closely," Kasky, 17, said during the Twitter Q&A. "There are communities that ... have to deal with [gun violence] on a much more regular basis and have to feel a lot less safe than we do."
A few days before the protest, David spoke during an Axios event where he pointed out another way the media hasn't properly covered the massacre.
"Not giving black students a voice," Hogg responded. "My school is about 25 percent black, but the way we're covered doesn't reflect that."
Thoughts?
While protesting in the streets is good, we also need to have our voices heard via our right to vote! If you need to register, click HERE.
Photos: Getty/Startraks/Backgrid/Reuters