SHOCKING DETAILS! Fabolous Knocked Out Emily's Teeth, Punched Her 7 Times & Looked For His Guns – Court Docs Allege
​
Mar 30 | by Natasha
​ ​ ​ ​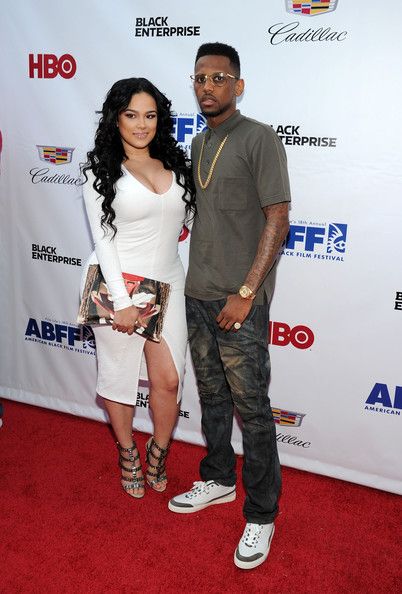 Rapper Fabolous reportedly did the absolute most when he found out his live-in girlfriend Emily B. was in L.A. at the same time he was. Court docs are now revealing the super shocking details about the alleged horrific assault that took place.
Apparently, Fab isn't here for his girlfriend/children's mother of 12 years moving around as she pleases, because it was her trip to L.A. that set him off, this according to court documents.
Fabolous (government name John Jackson) turned himself in yesterday to be arrested in Englewood, NJ on domestic violence and making terroristic threats charges. Now, we know why.
NorthJersey.com claims it all started March 7th when the rapper allegedly became "enraged" when he found out Emily was in L.A. at the same time he was there. Fab was there for a business trip.
Then, ish escalated quickly. Emily reported she later ended up being punched 7 times by the rapper, resulting in her two front teeth getting knocked out. When she called her father and other men in her family to come remove guns from the house she shares with Fab, another confrontation went down.
According to an affidavit of probable cause, while on a flight back from Los Angeles, the victim told police that Jackson, 40, said via text he wanted to hit her in the head with a baseball bat and that he would kill her but he "did not want to go out like that." The victim told police she was scared because of the March 7 incident. The victim was later punched by Jackson seven times in the face "causing severe damage to her two front teeth." She ended up losing her two front teeth, according to court documents.
Emily called over her father and brother, and ish went even more left with lives allegedly being threatened.
Because of the incident, "the victim called her father to remove two handguns from the residence due to her fear that they may be used against her," according to the affidavit. When Jackson arrived at the Kenwood Street residence, he confronted the victim, her brother, and father, but then went to the upstairs of the residence looking for the handguns which had been removed.

"When he could not locate the guns, the defendant left the house, but not before informing the victim, her father and her brother that he had a bullet for them," according to court documents.
Wow.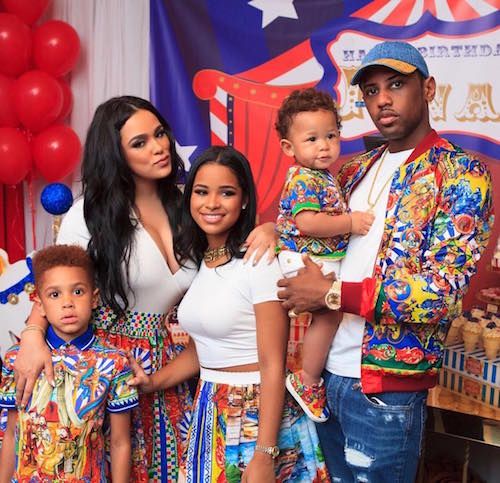 The couple share 10-year-old son Johan and 2-year-old son Jonas. Emily has a teenaged daughter, Taina, from a previous relationship.
If what Emily alleges is true, we certainly hope she ends this relationship, once and for all.
Photos: Instagram/Getty
​ ​
​ ​ ​