Drake Slid In Toronto Rapper's DMs After He Dissed Him On A Track + Offset's Alleged Baby Mama Celina Powell Has Seemingly Moved On To Tekashi 6ix9ine
Apr 10 | by _YBF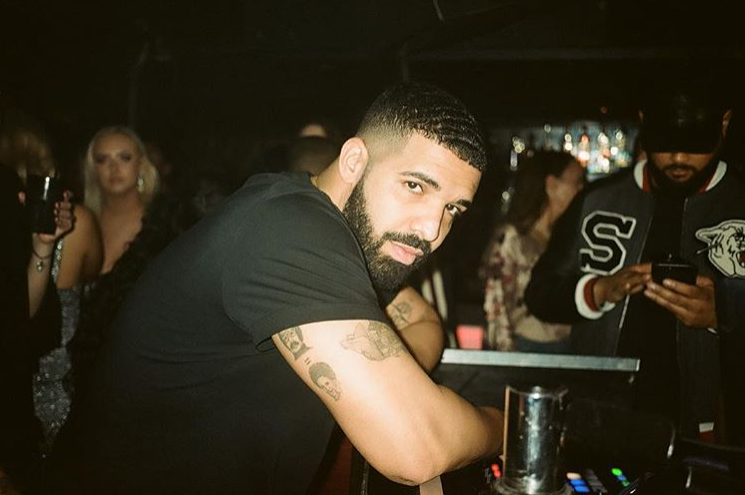 Drake has no problem sliding in DMs when you showing signs of disrespect. See how he bossed up on a Toronto rapper who called him out, plus the latest with Offset's alleged baby mama Celina Powell getting cozy with rapper Tekashi 6ix9ine inside…
Don't you dare come for Drake and expect him not to say anything. Or maybe that was part of this Toronto rapper's plan. If it was, it worked. Toronto rapper KG released a diss track aimed at Drizzy using the beat for Drake's "Hype." Then, he called out the Young Money rapper (@'ing him) in his Instagram Stories.
So why is he mad? Word on the curb is that he got mad at Drake after he sent him some music and never got a response.
VLAD reports:
It seems like the two go way back to before Drake popped. KG took advantage of his connection with the Grammy-winning artist to send him some music. Things eventually took a turn when there was no word on what he thought about the tracks.

KG, then, took to his IG story to show off a diss song he made using the beat for Drake's "Hype." The fresh-faced musician went off calling the solo artist "gay" and accusing him of being a "d**k rider." Of course, the "Free Smoke" artist stuck to his motto and didn't hesitate to respond to the attack via DMs.
The two rappers went back and forth firing shots at one another. See their exchange below:
KG said he has another diss track on the way and he's titling it "No More Life," a play on Drake's More Life album.
Lordt. If he drops the new diss track, do you think Drizzy will respond? Should he? This guy has already got enough publicity from this situation.
In other social media news...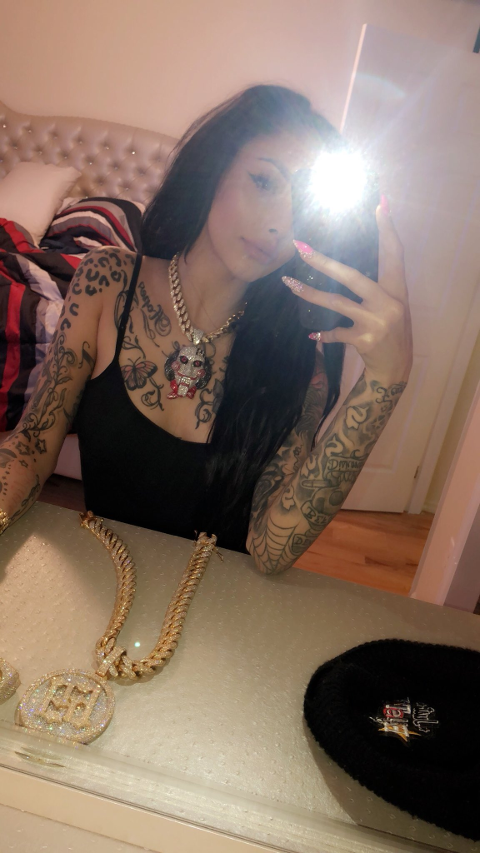 Celina Powell, the woman who claims to have JUST had Offset's baby, has seemingly moved on. She claims she's "dating" rapper Tekashi 6ix9ine.
Content creator Akademiks supposedly made the love connection, but folks aren't really buying it because word on the curb is that Akademiks and Tekashi have an agreement where they help each other gain publicity. That said, folks think Celina's "relationship" with Tekashi is a PR stunt. Celina shared a video of herself and Tekashi in the bed together while he's sleeping. The clip then cuts to Tekashi putting his t-shirt on.
Check it:
Then, she got into it with Kat Stacks about her budding relationship. Surprisingly, Kat backed down:
Still here @QUEENKatStacks where's Akademiks telling us to do a publicity stunt??? you tryna have a 3 sum ? Why you mad baby, talk to me sis pic.twitter.com/wbnLJYmdko

— CELINA POWELL (@xocelina187) April 8, 2018
Video: Hey @IamAkademiks , Thank you for being respectful in your closing argument on stream. I blacked out drunk tweeting the other day but once I woke up I deleted them. I also informed @xocelina187 I don't have a problem with her. Won't happen again pic.twitter.com/5DO0AVPGJr

— KAT STACKS (@QUEENKatStacks) April 10, 2018
However, she may not have but so much more time with him as he might be heading to jail soon:
Welp.
Photos: Drake's IG/Celina's IG