Michael B. Jordan Is A Whole Damn MEAL For Men's Health Mag - Says He's Not Ready To Meet NBA Icon Michael Jordan Yet, But Wants Will Smith's Career
​
Apr 11 | by _YBF
​ ​ ​ ​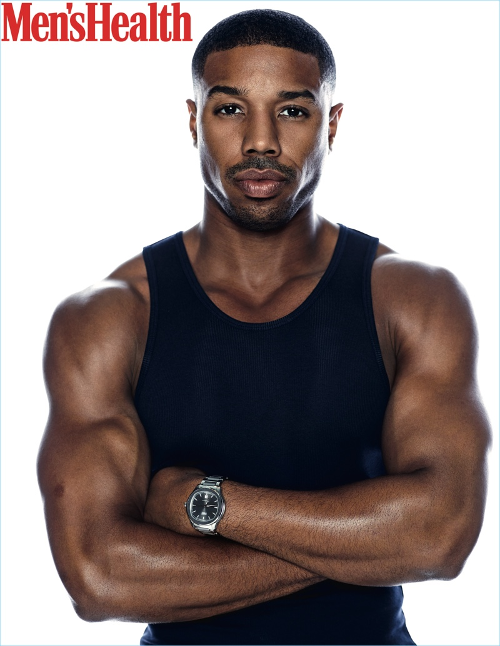 Good LAWD Michael B. Jordan is FIONE! The YBF actor graces the cover of Men's Health magazine looking like a whole damn meal that we would devour in seconds. Peep his hot as hell spread and find out why he's not ready to meet NBA legend Michael Jordan inside...
It should be a crime being THIS fine. Hell, lock us up and throw away the key.
Michael B. Jordan has our panties doing the most with this new Men's Health magazine cover for the publication's May 2018 issue. Nope, the CREED star is not a snack. He's looking like a whole damn healthy meal and for good reason. He's currently training hard in the gym to reprise his role as Adonis Creed in the upcoming CREED sequel.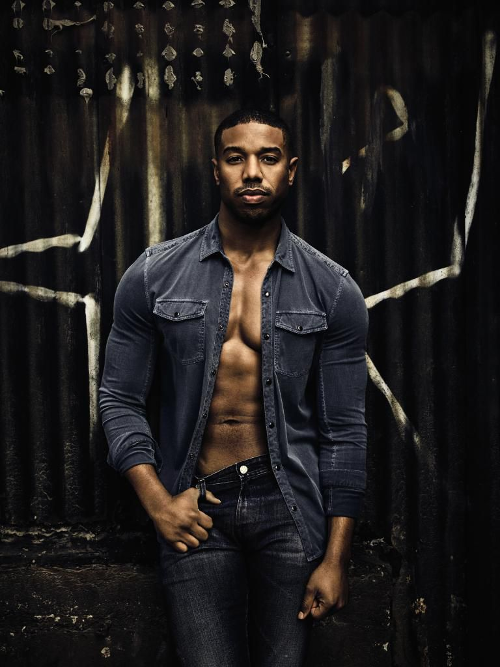 Lawd.
Soon as MBJ made a splash on the Hollywood scene, it was clear why he added the "B" (that means Bae to us) to his stage name being that he shares a name with a person who's quite famous. However, he has not met his namesake yet. And he's not ready to. Here's why:
"I never met Michael Jordan," MBJ revealed. "I never want to officially meet him until I'm at a point where he knows who I am and I know who he is. And it would be our mutual-respect thing. Until then it would just be a, 'This guy has your name, ha ha.' I don't want that. So that pushes me to keep working too." He laughs and nods. "These things motivate me."
With a name like Michael Jordan, the Black Panther actor got teased a lot. Like, how can you have a name like Michael Jordan and not be great in sports, particularly basketball. However, his name is what gave him the motivation to want to be the best at everything he does.
"I'm competitive," he said. "I want to compete in anything I do. That came from my name. Growing up in sports and having a name like Michael Jordan and being teased, I had to compete. I couldn't be the guy with the name and not be good at it. That carried over to everything. I'm like, 'I've got to be just as great if not greater than he was in his field.'"
Nice.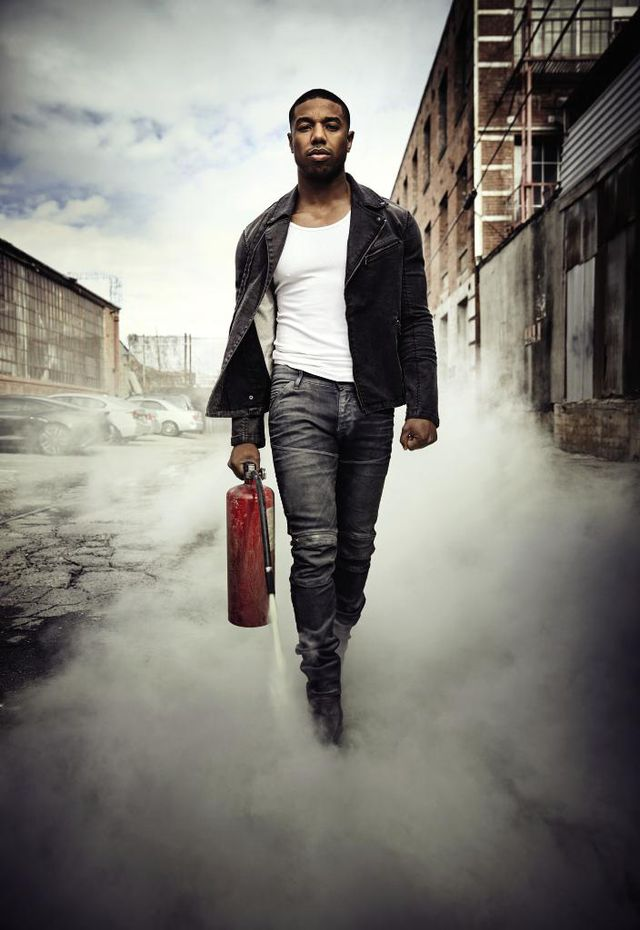 MBJ starred in (and executive produced) a new HBO series titled "Fahrenheit 451," based on the classic 1953 Ray Bradbury novel, where he played a firefighter. But, he was hesitant about taking the role at first.
"I was cautious," he explained. "I wasn't exactly sure if I wanted to play an authority figure due to the relationship between my community and the police. I wasn't sure if I wanted to play that character. But once I got into the book, heard what [director] Ramin [Bahrani] envisioned, and understood what he wanted to say, then it was like, 'I got it. I want to be a part of it.' "
Being an activist for the black community is something MBJ wants to do and he doesn't shy away from speaking out about political, racial, societal and diversity issues. And we know this to be true as he's the first actor to adopt inclusion riders. He announced his company Outlier Society Productions would adopt the rider for its projects. An inclusion rider is a contract clause where actors would require filmmakers to reach diversity benchmarks in their cast and crew.
"Technology has a lot to do with it," Jordan says. "Everyone feels connected. Some person somewhere with an opinion can go online, say what they want, and it's in front of everybody. It's easier for people to unite, stand behind one another. I think history repeats itself. There's a constant conversation between the oppressed and the oppressor. No matter what your field is, whether it's gender equality, the Time's Up movement, or diversity casting, it's always going to be a back-and-forth battle. But this time it does feel different. Sometimes you need to have the same conversation over and over until it sticks. Maybe this is the time it starts to stick."
While Michael talked about focusing on his legacy and leaving a blueprint behind for his great-grandkids, he also talked about the career he most wants to emulate. The IG genius that is Will Smith!
"Will Smith just got on Instagram and he's been just dropping jams, freaking killing it," he says. "I watch his stories all the time. That's a career that I want to emulate, and to hear him say things that I think. . .it's almost like, all right, this is his process, this is what he believes, these are the things he practices to achieve his goals. I'm thinking that same way, so I must be on the right track."
Ugh. Loves it!
You can read his full interview here and here.
These arms! Here's how MBJ's trainer plans to get him cut up for CREED following his role as Erik Killmonger (where his bod was A1) below:
Photos: Art Streiber via Men's Health
​ ​
​ ​ ​