Two Of The Women Tristan Thompson Cheated With Identified, One Posts Their SEX TAPE + Tristan's Ex Jordan Responds
Apr 11 | by Natasha
Piping hot tea is being spilled about everything that went down between Tristan Thompson and the women he was caught cheating on Khloe Kardashian with. Plus, an alleged sex tape has appeared with one of the alleged women, and Tristan's jilted ex-fiance responds!
This ish can't get much messier.
The woman NBA star Tristan Thompson was caught kissing at PhD lounge Saturday night while his pregnant girlfriend Khloe Kardashian did breathing exercises back in Cleveland, is the same woman he was spotted taking back to his NYC hotel...multiple nights.
That woman has allegedly been identified as Bronx "IG model" Lani Blair, a 28-year-old alleged strip club worker.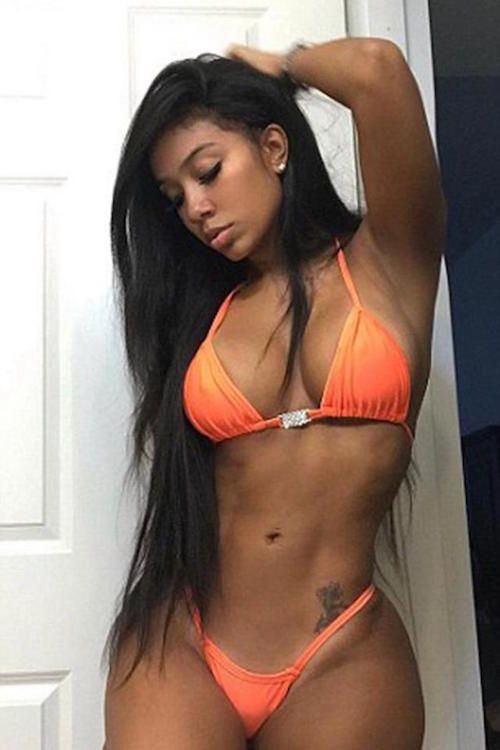 This would explain what looked like a fake booty in that video.
According to Page Six, the twosome spent TONS of time together this past weekend before his game against the Knicks Monday night. Check it:
Witnesses said Thompson, 27, and the model spent around four hours at the Cavs' five star hotel before they emerged together with Thompson sporting a different outfit. The pair was then photographed on their way to Meatpacking private members club Soho House.

Then at 5 a.m. on Sunday they returned to his hotel, where witnesses said he was seen "looking around cautiously…and holding the door for her," before they entered the lobby, heading to the elevator together.

Then at around 8 p.m. the next night, Monday, the model was spotted leaving Thompson's hotel in the exact same outfit clutching a stuffed Louis Vuitton overnight bag.
Hmph! That LV bag is all up and through the pics and video.
A lounge-goer spotted Tristan making out with a chick at a bar this past weekend, and tweeted about it that night before ish hit the fan. And now she's responding to being called a liar:
Ok soooooo Tristan Thompson made out w a chick infront of me at a bar this weekend . Men are trash

— helly (@hi__helena) April 9, 2018
"The video is old", "its not true", "you a snitch" etc etc... Smfh. Y'all are fake as fuck. I stood there watching it happen, dont front like you know shit. Again, not my problem this hit media and my tweet blew up. Lol

— helly (@hi__helena) April 11, 2018
Lmfaoooo come at me saying snitch when I in reality tweeted to my less than 500 followers who couldnt care less. Not my problem shit blew up. Stfu

— helly (@hi__helena) April 11, 2018
The big reveals don't stop there, though. One woman has been identified from that video (taken in October) that just leaked of Tristan doing the MOST with chicks inside a D.C. area hookah bar.
She's Stephanie Woods, and she seems to be damn proud of everything she ALLEGEDLY did. Chick posted the same pics of Tristan and who appears to be Lani Blair outside of his hotel, almost acting as if it was her in the pics. So it's unclear which of the "models" it actually is in the pics & videos outside of Tristan's hotel, as these chicks all look alike these days. And it's unclear if she's telling the truth at all.
Stephanie also posted and deleted what appeared to be sex tape footage allegedly with Tristan. No faces are shown. She even posted and deleted steamy alleged texts between the two:
Stephanie also included explicit text messages -- allegedly from Tristan -- one read, "If I was there I would grab u while u try to walk away from me than I would pull ya hair and kiss you than rip ya clothes off and lay u down while I suck ya p**** and say sorry. Than I'll stick this long d*** in you slow but deep."
Then, her page was deleted, which she confirmed on her Snapchat page: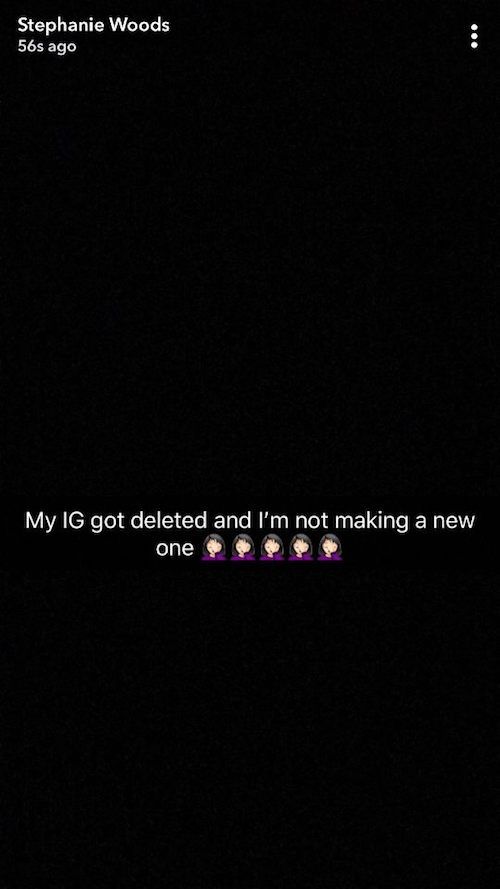 She then reposted that alleged sex clip on her Snapchat. What a mess.
Amber Rose, who has had a long time beef with Khloe, interestingly posted a message of support to the reality star: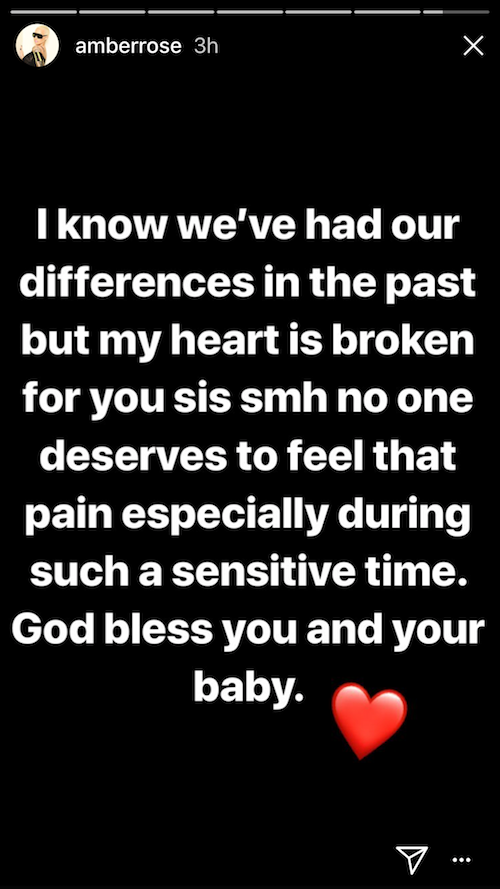 And Tristan's ex Jordan Craig, who he was rumored to cheat on while she was 8 months pregnant as well and with Khloe, sounded off about the drama. She's not relishing in the obvious karma: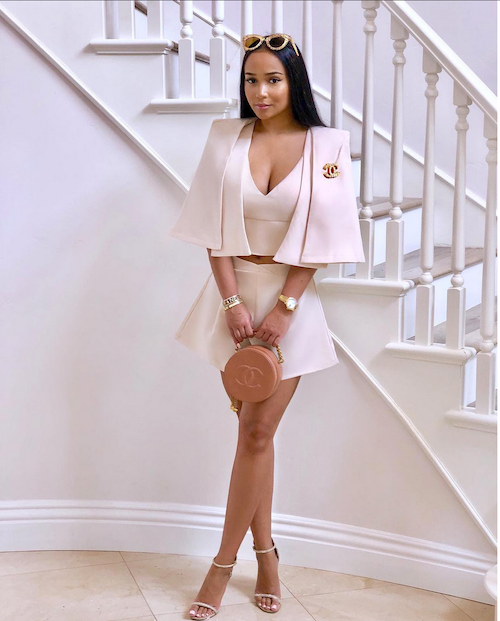 So, there you have it.
Photos: Instagram/Getty