James Harden In GQ – Beard Gang Leader In Pink Glitter Shorts Is The Migos Of The NBA, Doesn't Eat On Blind Dates + Tinashe Says Relationship With Ben Simmons Is 'Definitely Weird'
​
Apr 13 | by _YBF
​ ​ ​ ​
James Harden is gracing the pages of GQ magazine with his outspoken personality and highly styled shots. Come thru fashion! Get the scoop on the NBA baller not wanting to eat on blind dates in fear of getting food in his beard.
Also, see Tinashe gush over her NBA beau Ben Simmons right before releasing her sophomore album inside…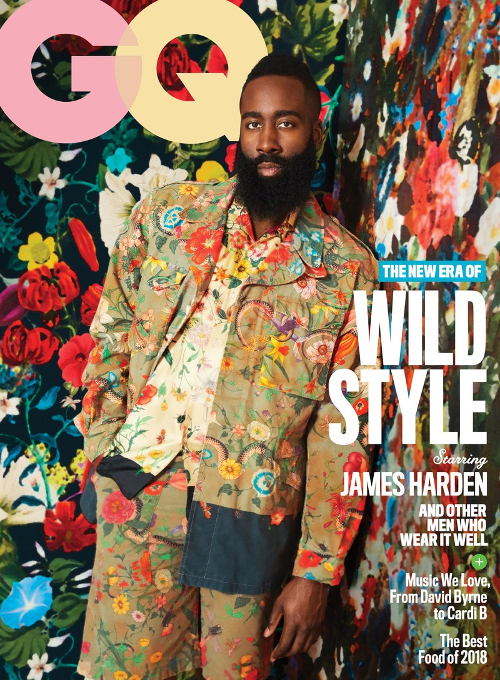 It's your boy James Harden!
The Houston Rockets baller is bringing is bold personality and fashion flare to the cover of GQ magazine, accompanied with a colorful spread. You see, James loves to stand out of the crowd. In one of the shots for his spread, he rocks a pair of pink sequined Comme des Garçons Homme Plus basketball shorts. Yes, very extra.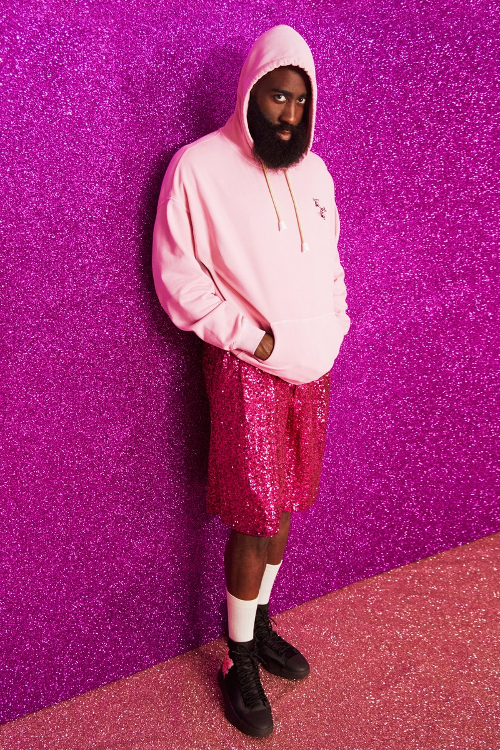 "Pink glitter shorts," he said. "You're judging me already. I can see it in your face." He loves this, loves these reactions, loves being weird. "That's one of those outfits where, you know, it'll go on Instagram and guys will be like, 'What the heck is he wearing?' Most guys wouldn't do that. Most guys don't want that attention."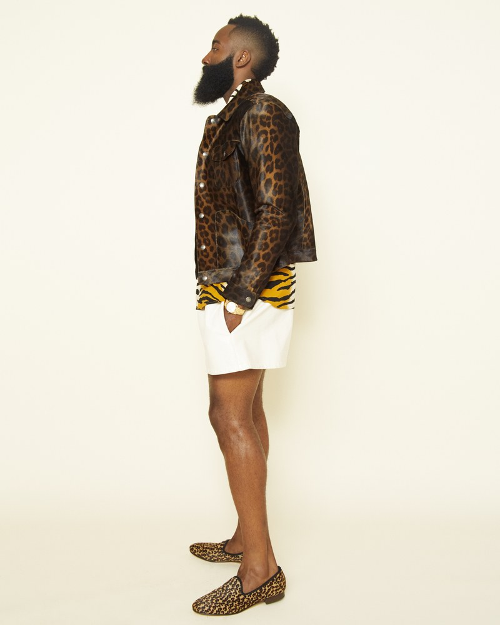 It's clear why he's called the Beard Gang Leader. GQ even dubbed him as the Migos of the NBA with his infectious, yet chill personality. Being the Beard Gang Leader comes with a struggle. James said he hates eating around people he doesn't know, especially on blind dates, because he doesn't want to get food stuck in his beard. It happens all the time!
"I get food in this shit all the time," he shared. "Like, all the time. If it's people that I don't know, I won't eat around 'em. When I'm, like, going on blind dates, I'll wait till I get around people I actually am comfortable around, because then they'll tell me I have stuff in my beard. It kinda comes with it. If you wanna look as good as I do."
Ha.
The NBA baller shared some inside information about the YBF moms of the NBA. Several of the moms get together for "meetings" to chat about their sons.
Harden takes evident pride that his career has enabled his mother, Monja Willis, to have an NBA life of her own. Willis is one of a bumper crop of delightful NBA moms, led by Draymond Green's mom, Mary Babers-Green, and Kevin Durant's "real MVP," Wanda. They are funny, salty, ferociously protective of their sons, and living their best lives on Instagram. "My mom—she hangs out with, like, moms of other players that I don't even talk to," Harden said, amused. How does that happen?

"There are mom meetings, things like that."

You're joking, right?

"No, I'm serious. Mom meetings. That makes me happy, 'cause they get to talk about their sons behind our backs. She deserves that."
Yes to the NBA moms!
Swipe through below for more of his spring-ready flicks:
In NBA relationship news...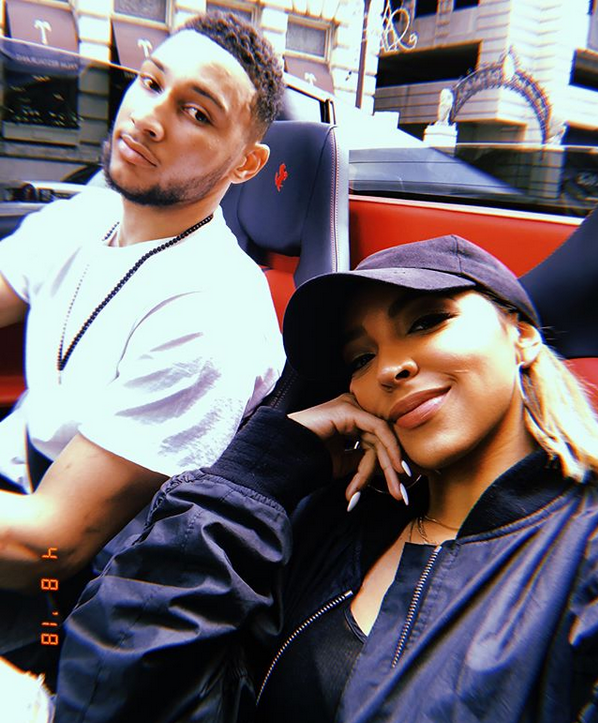 Singer Tinashe is fresh in a new relationship with Philadelphia 76ers Ben Simmons. The singer and NBA baller recently confirmed their budding romance with the official Instagram posts. Y'all know it's not official until it's posted on social media.
Now, the R&B songstress is dishing on what the relationship is like post updating everyone on her relationship status.
"It's super new for me. Definitely weird, not used to it," she said on the "Ebro In The Morning" radio show. "Kind of makes me nervous, but yeah it's fun, it's exciting.

"I feel like people were already talking so it's like you can either try to hide it and be like no, no nothing's happening. Or you can just be upfront with it. Like I was going to all his games and people would see me there."
Well alright.
Peep her interview below:
It's been a long time coming, but Tinashe has finally dropped her sophomore album, Joyride. It suffered a few delayed release dates. Tinashe's sophomore album features 13 tracks, including previously released tracks "No Drama" featuring Offset, "Faded Love" featuring Future and "Me So Bad" featuring French Montana and Ty Dolla $ign.
Making waves on the TV circuit, Tinashe performed her single "No Drama" on "The Tonight Show With Jimmy Fallon" this week:
You can cop Joyride on all streaming platforms.
Photos: Erik Madigan Heck via GQ
​ ​
​ ​ ​