PLOT TWIST! Michelle Williams' White Fiancé Chad Johnson Appears To Be #TeamAltRight & A Trump Supporter
Apr 24 | by _YBF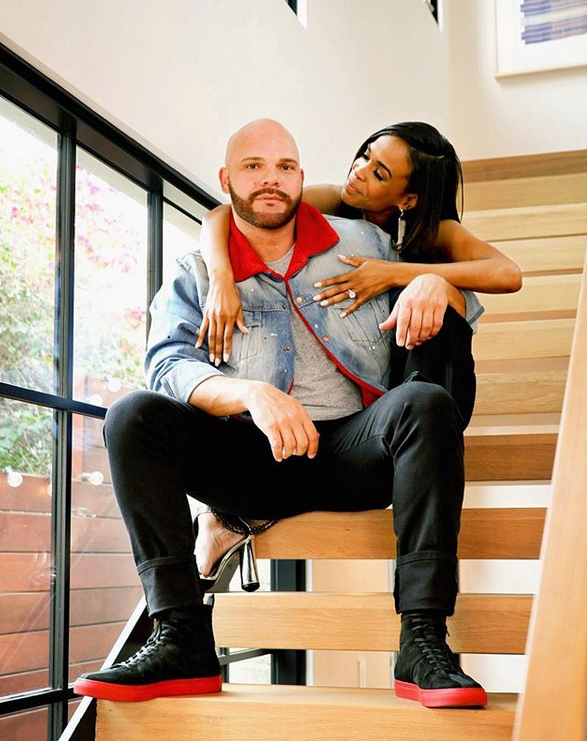 Folks are digging up "dirt" on Michelle Williams' fiancé/pastor Chad Johnson following their engagement announcement. And it appears Pastor Johnson is possibly #TeamAltRight and is a Trump supporter. See the receipts inside…
From CONGRATS to extensive research.
Folks showered Michelle Williams with love when it was revealed she was getting married to pastor Chad Johnson after dating for a year. They actually got engaged under the radar last month, but they didn't announce it to the world until after Michelle's Coachella performance with Destiny's Child.
Now, folks are digging up information on Pastor Johnson and the receipts are eyebrow raising. Or maybe not. Depending on who you're talking to. If you didn't know, Michelle's man is a white man even though he could pass as a black man. And it seems he's super conservative.
Famed (or infamous) hotep "activist" Tariq Nasheed caught wind of Michelle's engagement promo tour and decided to look up her soon-to-be-hubby. And y'all know why.
Upon his findings, he discovered Pastor Johnson, who is the leader of Elevate International, appears to be a Trump supporter. He follows president Donald Trump on Twitter, as well as Vice President Mike Pence, First Lady Melania Trump, House Speaker Paul Ryan and Sen. Ted Cruz (R-Texas). What an interesting group of folks to follow.
They had Michelle Williams from Destiny's Child on #GMA celebrating her engagement. And her fiancé Pastor Chad Johnson is a white Trump supporting, Blue Lives Matter advocate who supports police killings of Black youths. And he pastors Black youths. #smh https://t.co/KZCye2Le1g

— Tariq Nasheed (@tariqnasheed) April 23, 2018
I wonder if Michelle Williams from Destiny's Child is going to become a Trump supporter like her white fiancé Pastor Chad? Asking for a friend pic.twitter.com/jMWN0xbrGi

— Tariq Nasheed (@tariqnasheed) April 23, 2018
Tariq did some more digging and found the NFL chaplain's family members who ALL appear to be Alt-Right based on the types of things they are interested in on Facebook. He pulled up screenshots of Chad's mom page (Barbie Johnson), who's a Blue Lives Matter member, and possibly two aunts named Sherry Simpson and Cheri Johnson. They too are apart of several Alt-Right groups on Facebook: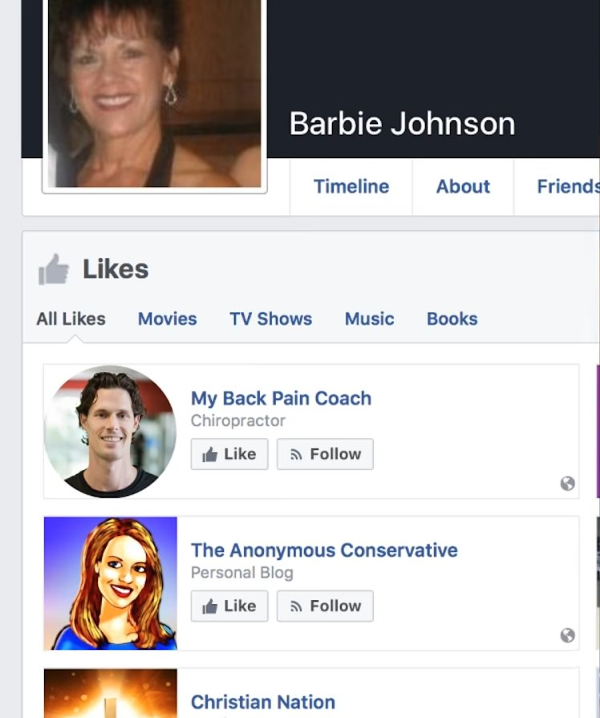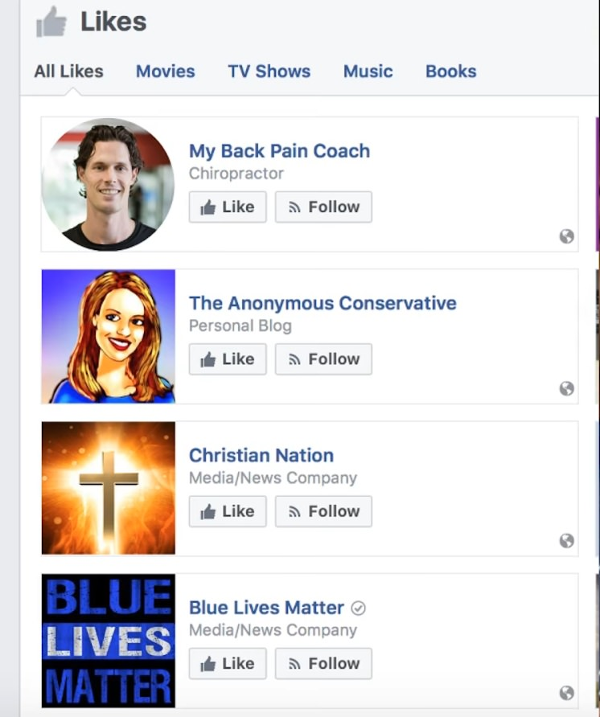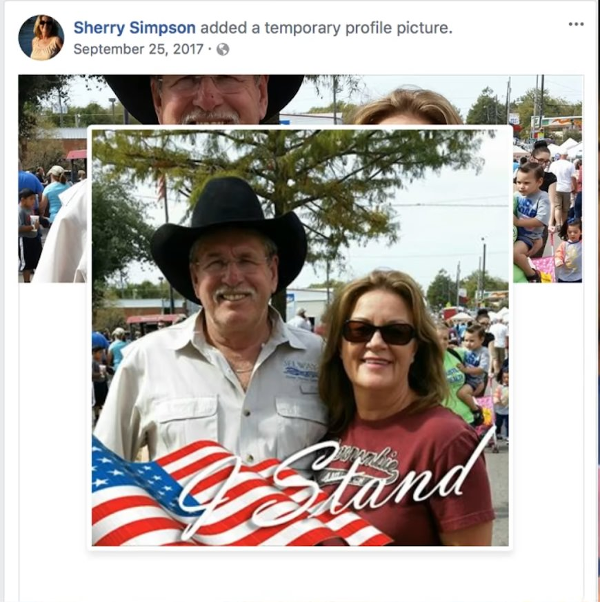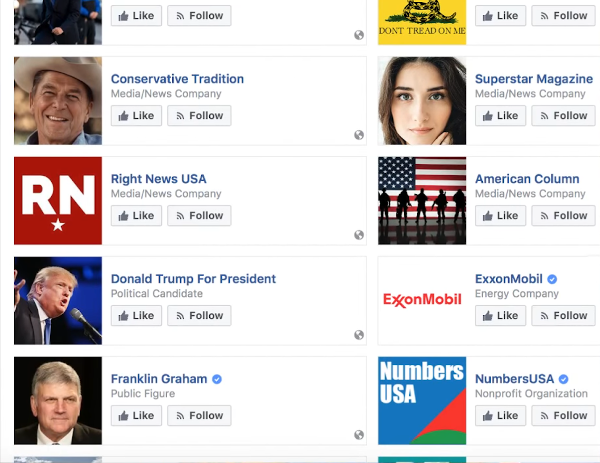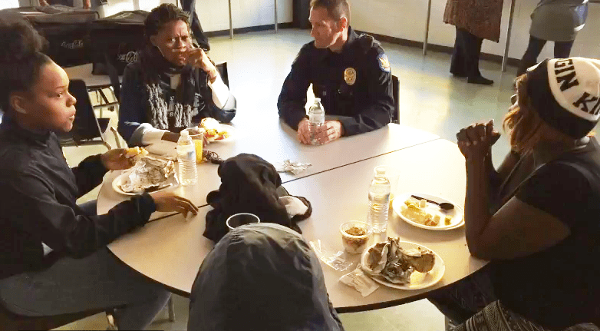 Chad also mentors black youth, however, we haven't come across any social media postings where he's speaking out about the injustices black people face on a daily. In the picture above, it is believed Chad had a group of black kids to take a few police officers breakfast. Oh.
Then there's this:
Here is #MichelleWilliams from #DestinysChild and her fiancé "Zaddy", sports chaplain Chad M Johnson. Subscribe to my YouTube channel "Tariq Time" for my live broadcast tomorrow night at 7pm pst. I have a couple of receipts I need to share about Michelle's new boo Chad. pic.twitter.com/kLOsPo2EY2

— Tariq Nasheed (@tariqnasheed) April 22, 2018
What's this about? Weird.
Hmm...after dating for a year, we're sure Michelle knows about his political views. Knowing that some black Christians are Trump supporters for "religious reasons," we wonder if Michelle is one as well. Either way, if she's happy, we're happy. We guess.
EXTRAS:
1. Construction worker Luis Lopez said a man in a "Make America Great Again" hat stepped towards him on a Manhattan subway platform, sized him up as a drug-dealing, job-stealing Mexican — and shoved him onto the tracks. STORY
Photos: Chad's Twitter/Tariq's Twitter