Juelz Santana INDICTED On Weapons Charge, And Seemingly Unbothered + Kat Williams Allegedly Attacked Someone With A Salt Shaker, Now The Victim Is Suing
​
May 03 | by Natasha
​ ​ ​ ​
While we're still trying to understand why Juelz Santana thought bringing a gun to a NJ airport was a great idea, he's appearing unbothered by his hefty indictment. Deets inside, plus Kat Williams' latest foolywangery.
Back in March, rapper Juelz Santana tried to get through Newark's airport security with a whole gun, then took off running when it was discovered. After turning himself in days later, and posting bail about a month later, he was just handed an indictment.
Juelz, government name Laron James, was just hit with federal weapons charges after a grand jury found there was probable cause to believe he tried to smuggle a handgun he was barred from possessing.
This guy.
NJ.com reports:
The indictment, which prosecutors said was returned by the grand jury on Monday, charges James, whom the Associated Press reported has at least two felony convictions, with one count each of carrying a firearm on an aircraft and possessing a weapon as a previously convicted felon.

James is scheduled to be arraigned before U.S. District Judge Stanley R. Chesler on May 10, the U.S. Attorney's Office said.
Around the time the indictment was handed down, Juelz posted the above pic with a message.
But do we trust these new teeth though?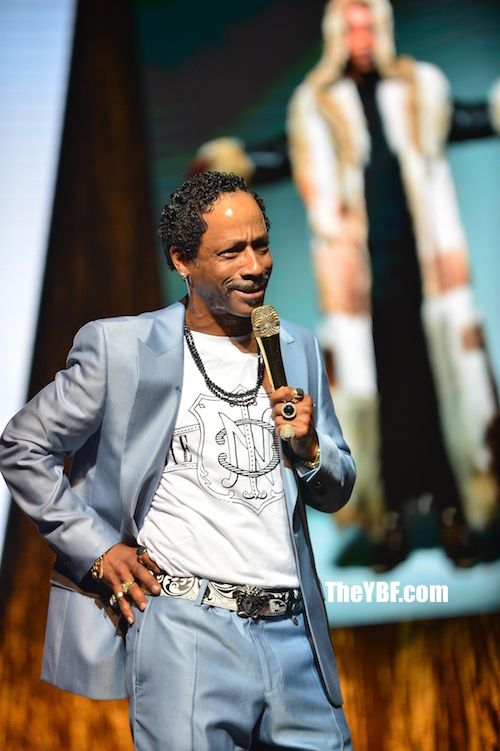 In other foolish legal woes, comedian Katt Williams is back at it. He was reportedly arrested after a fight involving a salt shaker at Spondivitz restaurant in Atlanta a few days ago. Now, the manager whom he allegedly attacked is suing. Of course.
Courthouse News detailed the four-page complaint filed in Fulton County Superior Court, plaintiff Kevin Oliveira says Williams, whose given name is Micah Sierra, arrived at the Spondivits Restaurant with a party of other individuals and was told he be seated "a soon as space became available."
According to WSB-TV, the manager was taken to Atlanta Medical Center by ambulance after he was hit in the face with the salt shaker when Katt apparently got pissed about waiting (or something). The employee says Katt Williams is the culprit, and the incident has caused him a loss of income due to necessary surgery and multiple stitches.
On April 27, 2016, Williams "became annoyed and irate and without provocation intentionally threw a glass salt shaker" at the employee, a lawsuit filed Thursday in Fulton County Superior Court states.

The employee was taken by ambulance to the Atlanta Medical Center emergency room where injuries required surgery and 10 stitches; afterward he had to take medication for severe inflammation, pain and suffering, the lawsuit states. The ordeal left him suffering extreme mental anguish and physical pain, it says.
A mess. The manager is seeking legal fees and unspecified damages relating to medical bills and other expenses.
Interestingly, Katt is already banned from two counties in Georgia - Hall and Dawson - after he allegedly assaulted his own bodyguard and made terrorist threats in February 2016.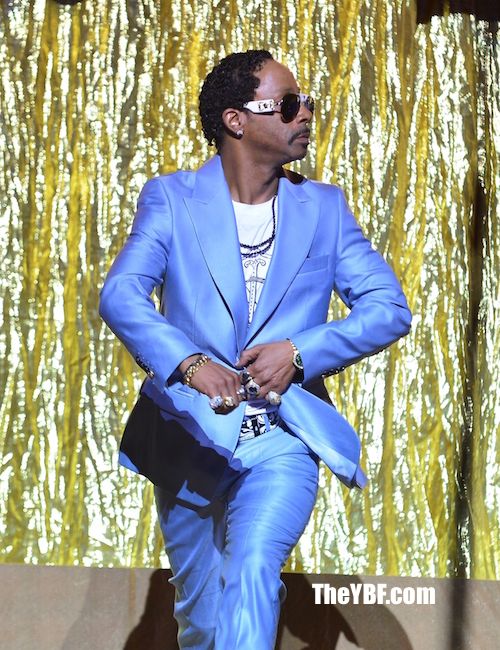 By the way, the pics above are from his stand up show in Miami last month. *raises eyebrows*
EXTRAS:
1. Gold tooth rapper Kodak Black legally changed his name to Bill K. Kapri. Oh. STORY
Photos: Backgrid/Instagram
​ ​
​ ​ ​