Parsons Honoree Solange Credits Her Bomb Style to Capri Pants + Bishop Curry Is Back, And He Thought Royal Wedding Invite Was A Joke!
May 22 | by _YBF
Solange explains how capri pants launched her rule-breaking style while being honored at the 70th Annual Parsons Benefit in NYC. Find out all she said, see her TURN UP on top of car afterwards, and see Bishop Michael Curry take over daytime TV inside....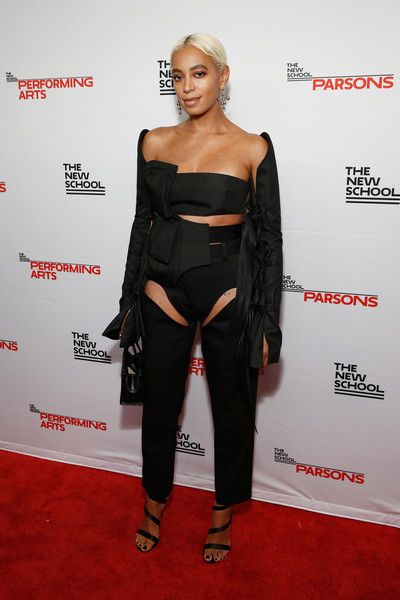 When it comes to fashion, Solange Knowles Ferguson marches to the beat of her own drum, but she still manages to serve up some super hot looks. Most times, her fashion choices are out-of-the-box, however, she always makes it work.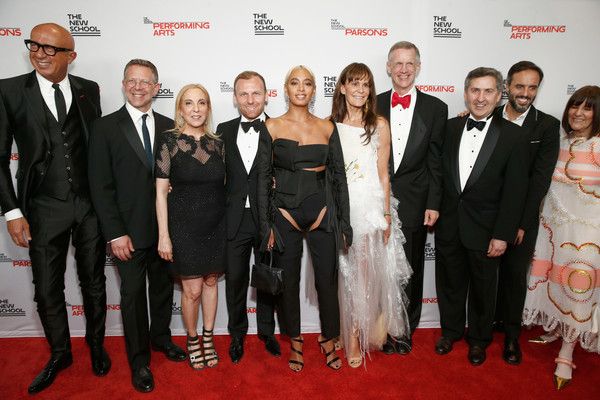 So, how did she become this fashion maven? Capri pants! Ha!
While being honored at the 70th Annual Parsons Benefit in NYC (along withGucci president/chief executive officer Marco Bizzarri and Farfetch founder/CEO José Neves), Solo shared how wearing carpi pants was the turning point in her fashion career. Apparently, she got bullied for wearing them, but that only fueled the fire.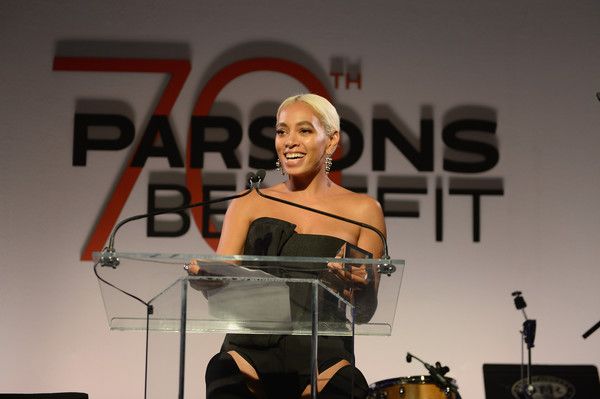 "When I was ten years old I visited New York City and capri pants with the little slits on the side were all the rage," she shared with the audience. "I got a pair in three different colors and I went back to Houston, Texas, straight feelin' myself, walking into school with a little shoulder lean, head high. And them hatin' a– kids dragged me from one hallway to the next. They asked if it was floodin' because my pants were so high water. And I learned then and there that I had to figure out a way in life to maintain and preserve my sense of pride when I felt good about what I did or what I represented or created."
Well, the Grammy Award winner isn't being "bullied" over capri pants any longer. She's a fashion staple that tons of women and young girls like to emulate.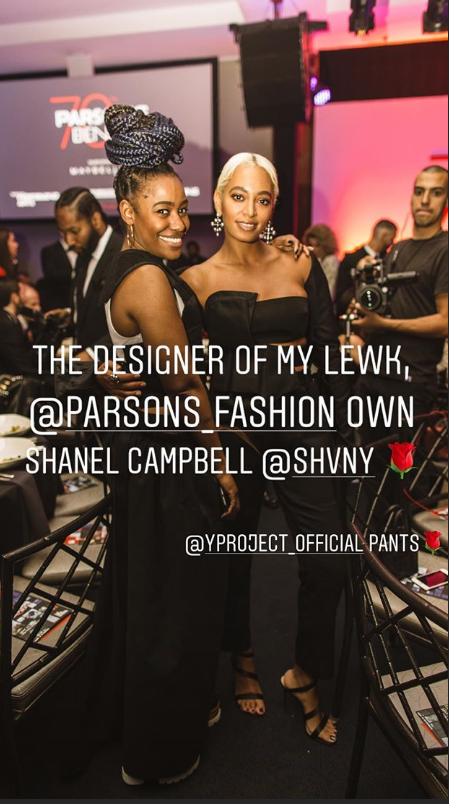 For last night's event, Solange rocked a SHVNY canvas bandeau, body bag and strap on sleeves by Parson student Shanel Campbell, who's black by the way, and KILLED it. Y'all know Solo loves a black creative and we're SO here for her shining light on black up-and-coming artists/creators/designers.
The "Cranes In The Sky" singer could hardly stand all of the love she received from everyone in the room. She hopped on Instagram to thank everyone for their kind words and gush over Shanell Campbell:
i literally woke up w the biggest smile on my face...bursting at the seams with gratitude from this night. ENDLESS thank you to @missymisdemeanorelliott @erykahbadu @pharrell for the words u shared! they will echo in my heart FOREVER. there was so much love in that room during those moments, I couldn't even believe it was real. im gonna continue to strive and live up to those words now. u all are my literal idols, u left the blueprint, and u taught me how to be me when I didn't have the language or the tools...I'm eternally grateful... to the students of @parsonsschoolofdesign you are ALL the real winners. You are all so exceptionally talented and I can't wait to see you all out in the world to doing the incredible work you are destined to....students like Shanel Campbell@shvny, who I wore last night, who are truly continuing to shape and mold the way we see the world , being unafraid , disruptive, working through corcumstances and pressures and fears unknown to us ....and leading the way as the new faces of fashion music art and design... what a fucking night y'all. I'm sore from dropping it all night w my freeens on top a stretch hummer y'all! omgomgomg my heart
Congrats Solo!
"Power" star LaLa Anthony and famed fashion designer Dapper Dan, who has a partnership with Gucci, were also in the mix to show support: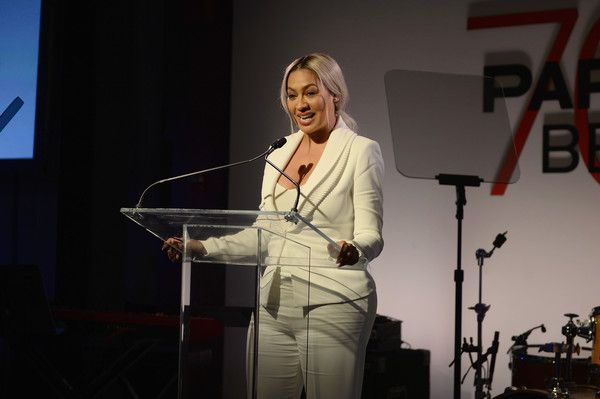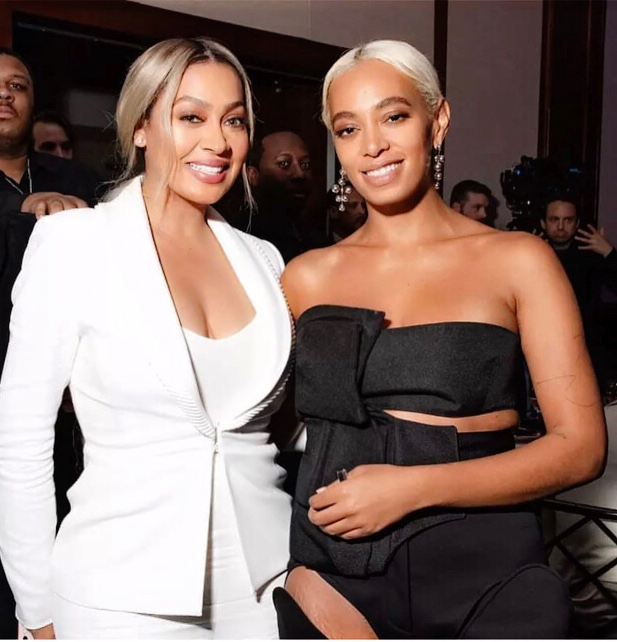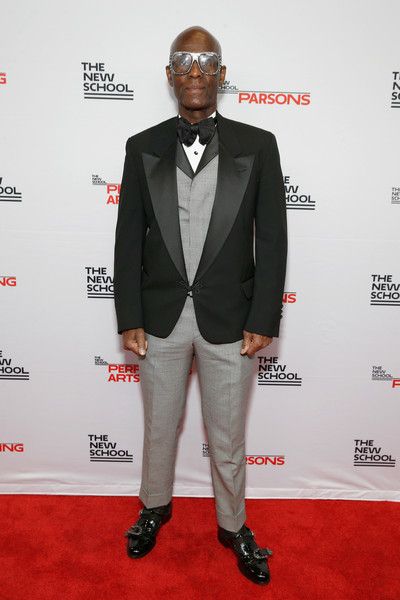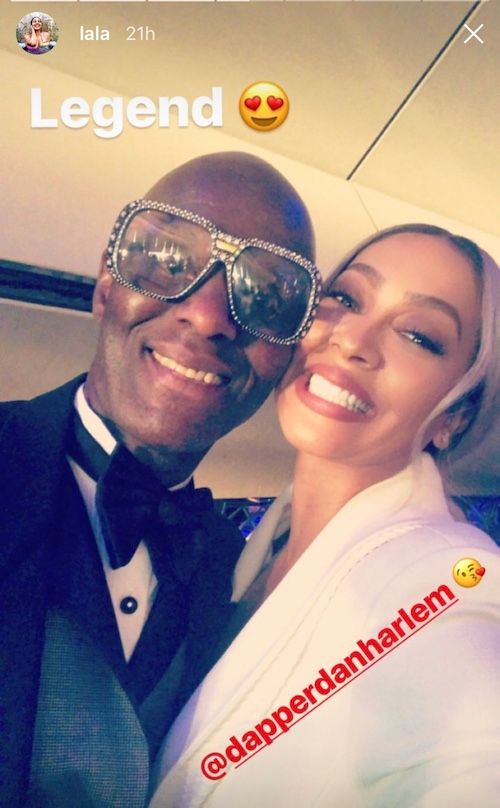 During the event, there was a fashion auction and Solange outbid everyone for a Dapper Dan customized Gucci experience, clocking in at $27,000.
By the way, Solo's sister Beyonce funded a scholarship for a female student at the Parson School of Design for the 2017-2018 school year. Nice!
After the event....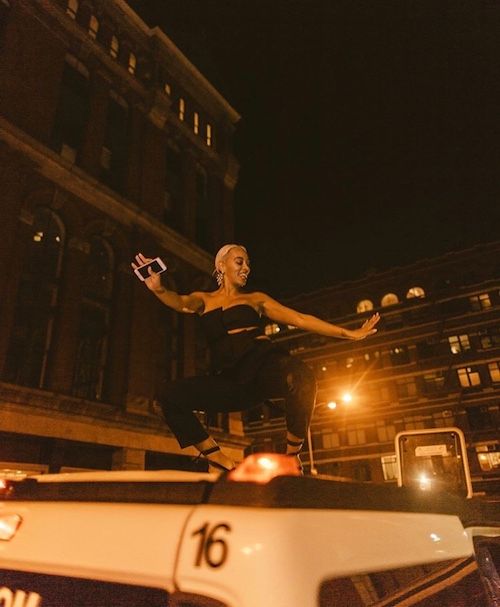 Solo hopped on the top of her limo and did "hoodrat things" with her friends. Don't y'all come for us for saying that. It's a saying! The singer and her friends had a whole twerk session on top of the vehicle and continued the party inside. Peep the flicks: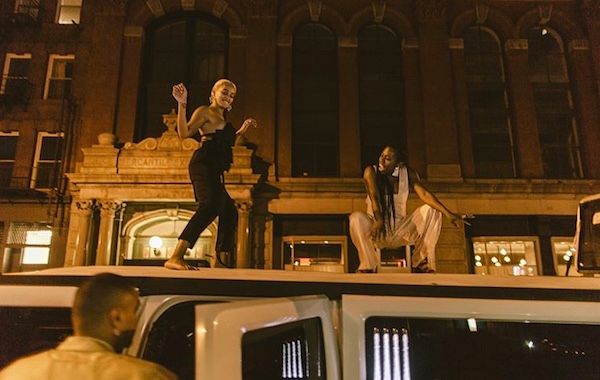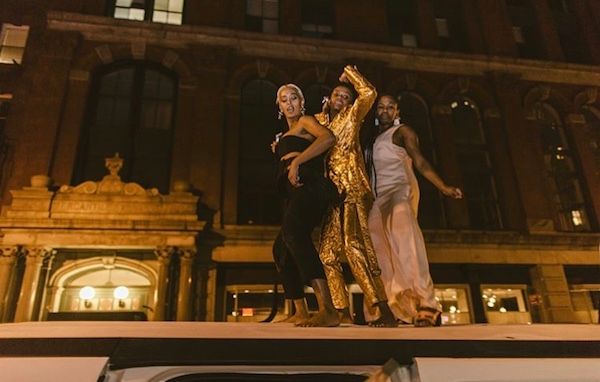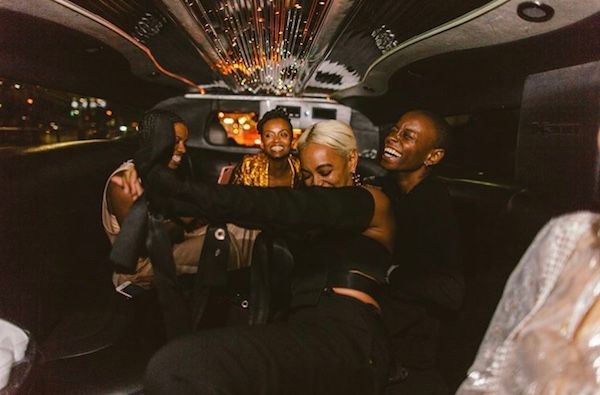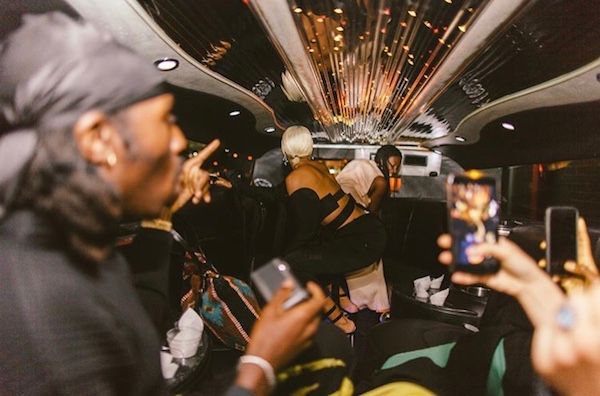 Yessss.
Got ALL of their lives.
On daytime TV: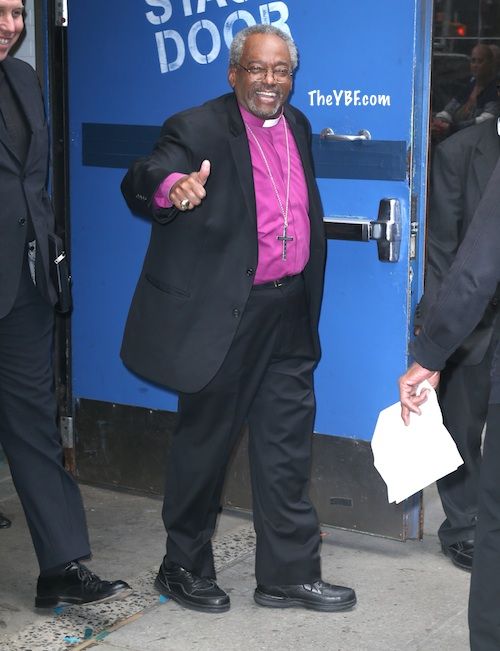 He's back in NY!
It's no doubt the States Michael Curry was the breakout star of the Royal Wedding. He brought the black church all up and through St George's Chapel at Windsor Castle on Saturday.
Now, he's taking over television.
Bishop Curry chopped it up on "Good Morning America" today to dish on how he was asked to speak at Meghan Markle and Prince Harry's wedding. When he got the call, he thought someone was playing a joke on him.
"It was the decision of the couple, but they were in consultation both with the Archbishop of Canterbury and with the Dean of St. George's and I'm sure others as well," he recounted to Good Morning America, adding, "I got a phone call, and I didn't believe it, because a member of my staff called and said, 'They'd like you to preach at the royal wedding,' and I said, 'Get out of here it's April Fools. You've got to be kidding me.' And it was actually true."
And get this! The royal wedding planning was SO top secret, he couldn't even tell his wife about the gig for over a month.
Peep his interview below:
Making his rounds...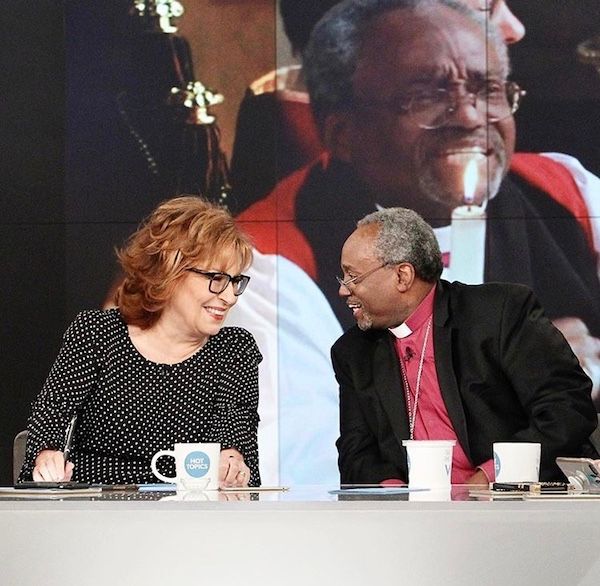 Bishop Curry also stopped by "The View" to chat about his viral message - that seemed to have the Brits stonefaced - during the royal wedding and more below:
We love his spirit!
Photos: Splash/Getty/Solange's IG/The View's IG