Woman SPEAKS OUT After Filing Herpes Lawsuit Against R. Kelly + Kellz Says It's TOO LATE To #MUTERKELLY - 'They Should Have Done This 30 Years Ago'
May 22 | by _YBF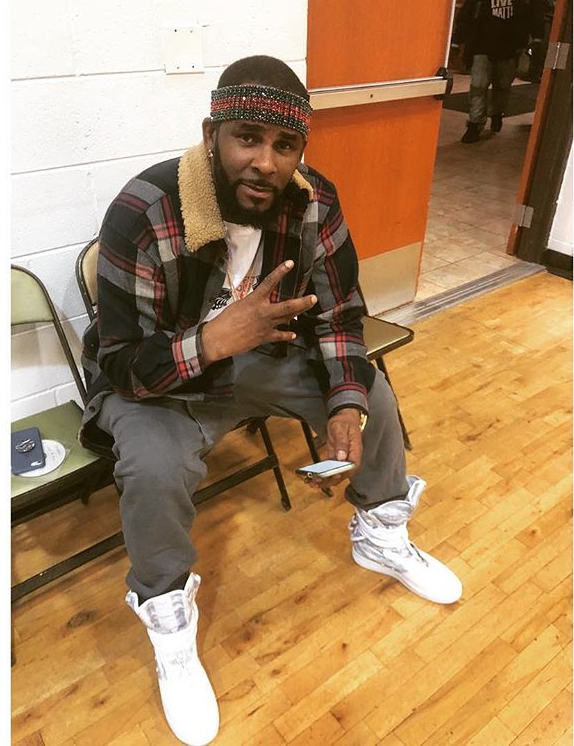 The woman who claims R. Kelly gave her herpes when she was 19-years-old has filed a lawsuit against the singer. And now, she's speaking out about the alleged abuse she endured. See her interview, plus peep a clip of Kellz talking real cocky like amid the sexual abuse allegations inside...
The woman who claims R. Kelly infected her with herpes when she was 19-years-old has pulled the trigger on a lawsuit against the singer.
The woman has been identified as Faith Rodgers, who is now 20. She claims the 51-year-old failed to tell her he had a sexually transmitted disease and infected her with herpes. She's also accusing him of sexual battery.
Faith Rodgers says she was in a relationship with the "Bump N Grind" singer for nearly a year after meeting him when she was 19-years-old. The 20-year-old says she met Kelly in San Antonio at a party after his concert in March 2017.
"He was like, 'Here is my number. Take it. Text me a picture of you so I know it's you with your name," Faith shares with CBS News. During their relationship, she says Kellz told her to call him "daddy" and she reveals he would lock her up at hours at a time when she lived with him. She recounts how he sexually assaulted her two months after they met. She said he flew her to NYC to attend one of his shows and paid for hotel. She claims the morning of his performance, he came in her room and demanded she have sex with him.
"He turns on all the lights… And he's like, 'Take off your clothes.' And he says it, you know, with authority in his voice. Not just, you know, he's demanding me to do this. And I didn't take off my clothes because why would I? I just wasn't ready….Sex isn't something, you know, I'm ready for," she explains.
She says eventually she "submitted" to having sex with him, although says she didn't want to, and alleges Kelly recorded it on his iPad without her consent.
"He has this type of, like, intimidation right off the bat. You know? So I was just waiting for it to be over," she says. Faith also says he even introduced her to one of the five women Kelly allegedly said he was "raising." She met with Jocelyn Savage - the woman who's parents blasted Kelly in an exposé by BuzzFeed.
"He goes on to tell me that he raises five women. Some of them had been with him for 15 years," she said. "And he basically was trying to make it seem like it was a family thing. He described these women as being his family. Then he goes on to tell me, 'You know what? I love you because you remind me of them.'"
After the alleged affair, Faith says Kellz asked her how old she is and then told her she looked like she was "about 14 (years-old)."
She says he said, "You know if you're really 16, you can tell Daddy, right? … You know, you look about 14, 15, 16."
UGH!
In April, Faith In April, she filed a criminal complaint with the Dallas Police Department. Remember that phone call she recorded with R. Kelly on the phone that leaked? Well, she says she recorded the call under the advisement of the police in an effort to get him to confess he knowingly gave her an STD.
Now, she's suing.
Peep her full interview below: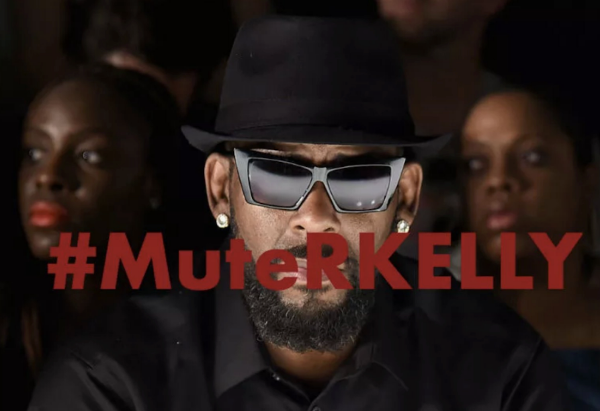 As we all know by now, the "I Believe I Can Fly" singer is no stranger to controversy. There's a growing online movement, #MUTERKELLY, that's sole purpose is to keep folks from playing his music. If you don't play his music, he does not get paid.
Several music streaming services, including Apple, have removed Kelly's songs from their featured playlists. However, it doesn't seem to have affected his streaming numbers at Spotify.
The Hollywood Reporter reports:
Spotify made the bold declaration on May 10, but R. Kelly's streaming numbers are relatively the same with some small growth. Before the announcement, he averaged 6,584,000 weekly streams for the year, but from May 10-16, he garnered 6,676,000 streams for the week, according to Nielsen Music.

R. Kelly's streams have grown steadily in the last two years: His music averaged 4,709,000 weekly streams in 2016 and 5,666,000 weekly streams in 2017. So far for 2018, he is averaging 6,674,000 weekly streams. While R. Kelly's streaming has grown, his numbers are small in comparison to Drake, 2017′s most streamed artist: He averaged 112,735,000 weekly streams last year.
Is this concerning?
Also...
A video of R. Kelly has recently surfaced where he doesn't seem the least concerned with the allegations and lawsuits.
In the video, Kellz is seen partying with a group of people before he seemingly starts talking about all of the allegations brought against him.
"I got 40 million motherf*ckers hating me and 40 billion motherf*ckers loving me," he said in the clip."And let me tell you something, imma take this musical sh*t and imma inject these motherf*ckers with this musical, beautiful motherf*cking sh*t."

"I'm handcuffed by my destiny. It's too late. They should have did this sh*t 30 years ago. It's too late. The music has been injected into the world. I hired my motherf*cking self."
It's unclear when the video was recorded. However, Kellz posted up a video three days ago on his Instagram where he's wearing the exact same outfit in the first video. Check it:
Folks are trying to defend what R. Kelly said in the video telling TMZ he was simply having fun with his friends, including former basketball player Antoine Walker. It's reported his "too late" comment was in reference to streaming platforms like Spotify trying to silence him.
In the meantime, Kellz has been trying to round up his fans by asking them to send him videos of them singing his music for a chance to be reposted on his Instagram page:
Thoughts?
By the way, LIFETIME is working on a documentary series and a movie about the alleged abuse brought against R. Kelly. Some of family members of women who are allegedly in his "sex cult" will be working with the network.
Photo: R. Kelly's IG