Drake Gets Back To Business! Drops Scorpion Album Cover, Release Date & An Epic 'Degrassi' Reunion For 'I'm Upset' Video
Jun 14 | by _YBF
Now that his beef with Pusha T has seemingly died down, Drake is back to business. And he may have just made folks forget about the L he caught. Check out his new Scorpion album cover, release date and his new "I'm Upset" video where a "Degrassi" reunion goes down...
Back to our regularly scheduled program...
Drake is getting back to business with his new album that's rolling out soon, following his rap beef with G.O.O.D. rapper Pusha T.

SCORPION will be released to the masses on June 29th, the follow up to his 2016 album "Views." Fans who have been anticipating the new album only have two more weeks before they are blessed with another musical offering.
"JUNE 29, 2018," the Young Money rapper captioned on Instagram with a picture of the album's cover art. It features a black-and-white head shot of Drizzy with his signature, the album's title and the year.
The "Nice For What" rapper previously said he was making this album for his hometown and he actually recorded in Toronto. "I'm working on this new album for the city," he told fans during Drake Night at Air Canada Centre.
He has released three singles - "God's Plan," "Nice For What" and "I'm Upset" - that have all charted on Billboard's Hot 100.
Speaking of "I'm Upset"....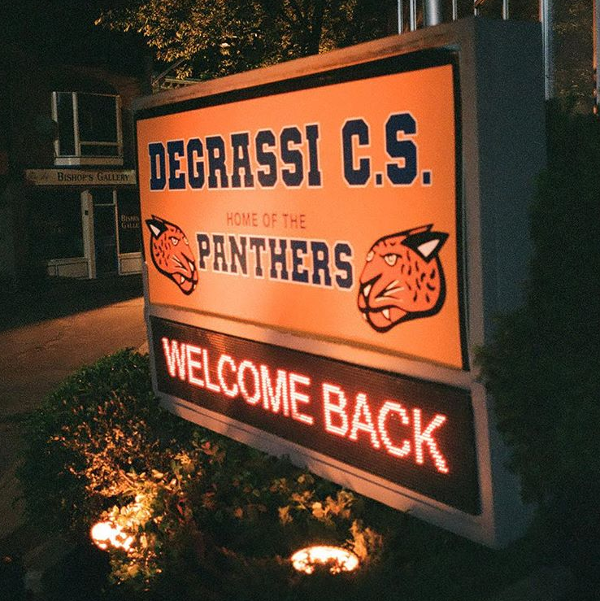 "Degrassi" fans get excited!
Drizzy (aka Jimmy Brooks) rounded up all of his former castmates from the hit coming-of-age series "Degrassi: The Next Generation" for his new video, "I'm Upset."
In the Karena Evans-directed clip (she also worked her magic for the "God's Plan" video), Drake gets prepared to head out to the Degrassi High School Class of 2007 reunion where he links up to party with his former co-stars, including Shane Kippel, Nina Dobrev, Stacey Farber, Jake Epstein, A.J. Saudin, Jason Mewes, Kevin Smith, and Stefan Brogren.
The party gets totally out of control and it ends with the fire department showing up and shutting it down.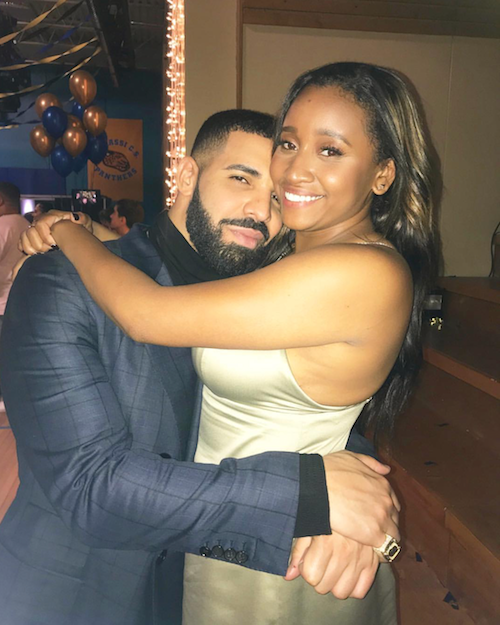 Gotta love Wheelchair Jimmy. Degrassi fans are legit freaking out on Twitter too because of the nostalgia overload.
Drake pimping Degrassi die-hards into making that terrible "Im Upset" record probably go platinum is some super villain stuff

— Kazeem Famuyide (@RealLifeKaz) June 14, 2018
Netflix this is your chance to put all ORIGINAL Degrassi episodes up NOW. Not that bullshit you tried to give us.

— Your Favorite Stoner (@AliciaGoku__) June 14, 2018
Jimmy FINALLY got revenge on Ashley for deleting his rap #degrassi #imupset pic.twitter.com/s7isJKn7bY

— Kary (@KaryDegrassi) June 14, 2018
Degrassi is probably the best aged cast I've seen.

— ನರಿ (@foxhunty) June 14, 2018
I think something that goes overlooked with this #Degrassi reunion is how well everyone turned out. Not looks wise, but as people. Degrassi casts age appropriate, which means 'child' actors. It's a testament to them as a franchise how nurturing they are with their kids. Awesome.

— James (@ScriptsByJames) June 14, 2018
Jesse was tripping off caffeine pills and Degrassi was like "nah we're going with straight up coke big fella." Degrassi by a mile. https://t.co/KL6VDjBM6i

— Kazeem Famuyide (@RealLifeKaz) June 14, 2018
Get into it below:
Will you be copping SCORPION when it drops in two weeks?
Photos: Drake's IG