LISTEN: Nicki Minaj & Quavo Hop On Ella Mai's 'Boo'd Up' Remix
Jul 03 | by Natasha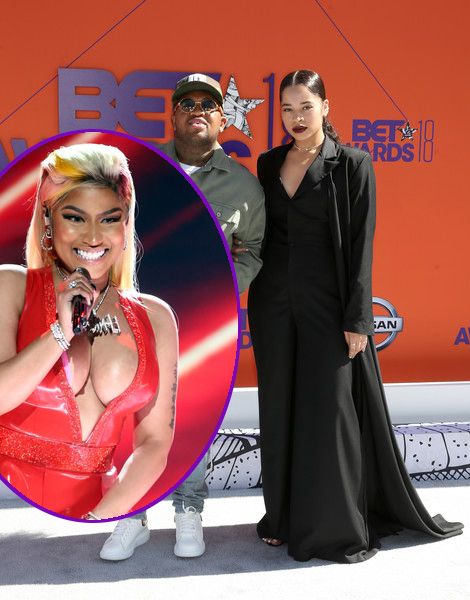 It's the remix! The song of the summer on constant repeat like, everywhere you go, just got re-blessed by Nicki Minaj and Quavo. Get into the "Boo'd Up" remix inside...
Because 10 Million Youtube view weren't enough, British-born Ella Mai got fellow New Yorker Nicki Minaj and Migos' Quavo to hop on the remix to "Boo'd Up."
The DJ Mustard-produced song is the same, with a few adlibs and bars from the rappers thrown in.
Get deep in your feelings (for the umpteenth time this summer) above.
By the way, Ella's eating heavy off this hit single that has remained in the Top 10 of the Billboard Hot 100 for 13 weeks. She's got a 15-city Boo'd Up Tour, which sold out in 24 hours, kicking off later this summer. And after performing at the BET Awards, her face was plastered all over Times Square as part of YouTube's Artist On The Rise campaign.
Congrats!
Photos: Getty