Be A VIP Guest All Up & Through Sheree Whitfield's FINISHED Chateau Shereé + 'RHOP' Stars Gizelle Bryant & Robyn Dixon's Boss Talk
Jul 10 | by _YBF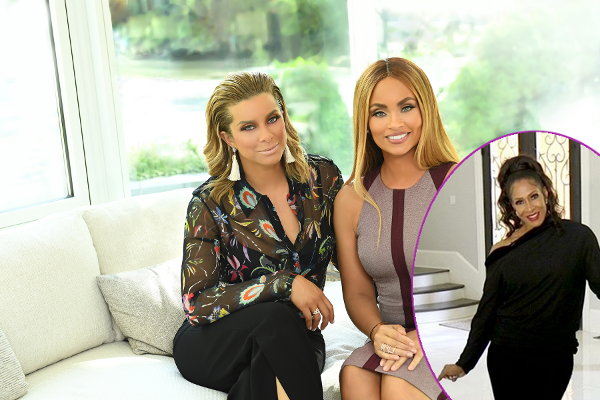 "Real Housewives of Atlanta" star Sheree Whitfield is the one laughing at all of the haters who said Chateau Shereé would never get complete. Get a VIP look inside her masterpiece, plus find out what business advice "Real Housewives of Potomac" stars Gizelle Bryant and Robyn Dixon share with MONARCH magazine inside...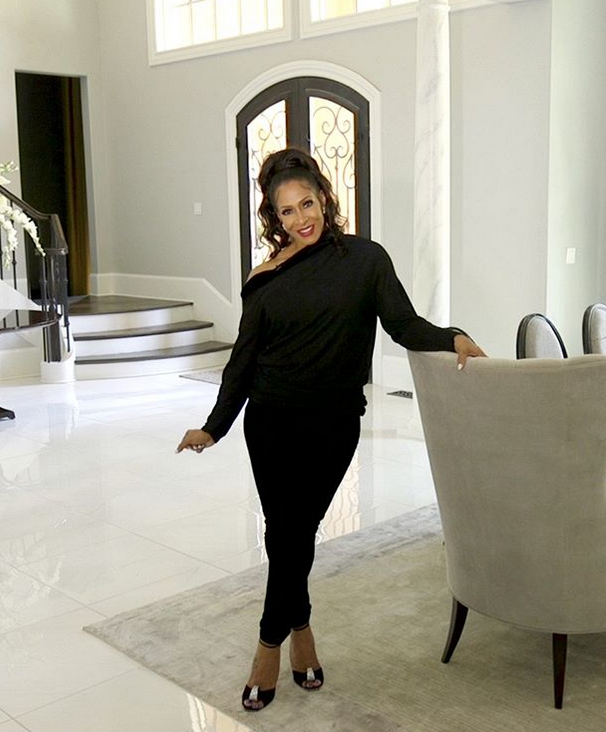 It's been a long time coming...several years to be exact...but Sheree Whitfield's Chateau Shereé is completely finished and ready for all of her dinner parties!
After 5 years of delays (and backlash), the former(?) "Real Housewives of Atlanta" star was featured on a new episode of "Open House NYC" where she gave viewers the VIP tour of her gorgeous chateau that features glamorous touches with an eye-catching backsplash in her kitchen and intricate cabinet hardware. She handpicked every detail of the house to exude the glamorous feel she was going for throughout the entire mansion.
We can't even front, this house is freakin' stunning. And if any of the money-issue rumors were true while she was building, we have no idea where she got all this coin to do all this fabulousness. Hmph.
Not only that, Sheree had interior designer Mikel Welch design a space in her basement that mimics an actual club. We all know Sheree loves to entertain, so he created the perfect space for her to bring the club to the chateau!
Oh, and of course, he threw in some shade aimed at Kenya's "Moore Manor."
"It sure beats a Manor any day," he said as he and Sheree made a toast. Oop!
Peep the clip below:
Must be nice.
Back in April, it was reported Sheree was fired from the show, so she likely will not be back for the new season. Unless, of course, she decides to come on as a "friend of the show." Chick might need the extra coin for upkeep. And a "man cave" for her imprisoned boyfriend Tyrone. You really just never know.
In other housewife news....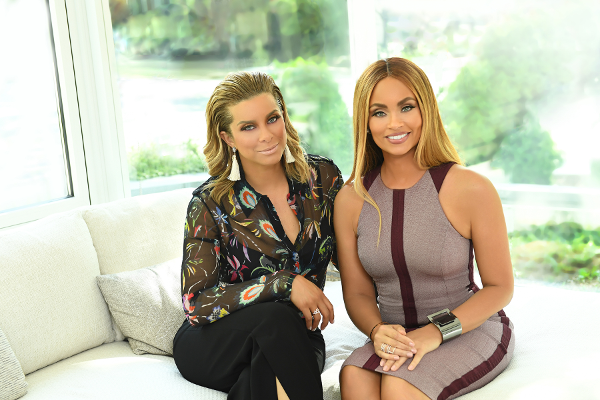 "Real Housewives of Potomac" stars Gizelle Bryant and Robyn Dixon are featured in the newest issue of MONARCH magazine for their Summer '18 issue.
Inside, the ladies served up a candid conversation about their businesses, tips on pursuing your drams, their friendship and more.
Gizelle is businesswoman who manages a jam-packed calendar as a single mother of three daughters, Grace and twins Angel and Adore. She keeps herself busy with multiple philanthropy projects and entrepreneurial ventures when she's not filming for the show. And now, a beauty collection that made its way to Target.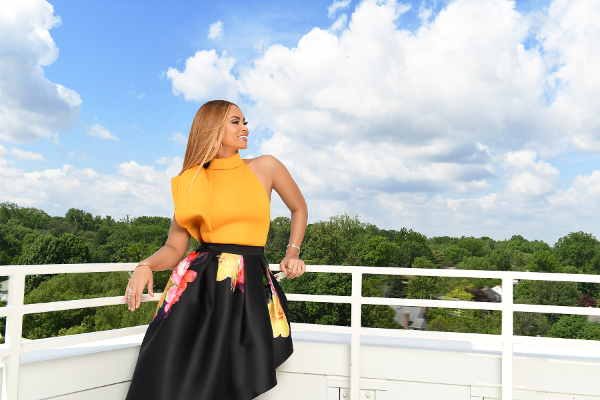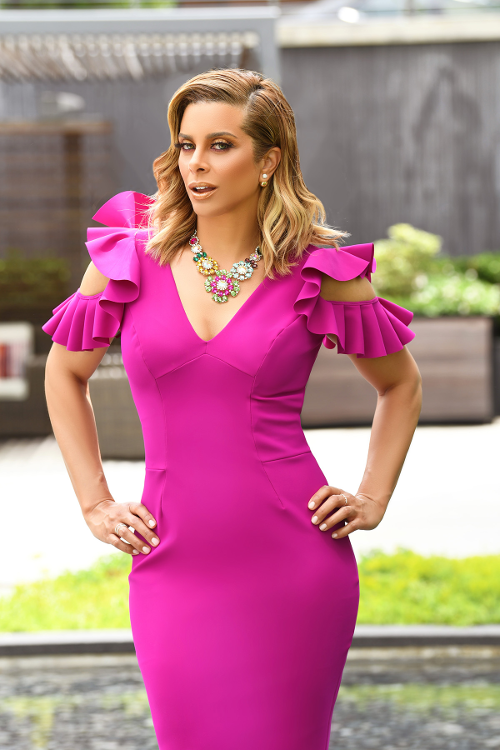 Meanwhile, Robyn is a full-time single mom of two active sons, Corey and Carter, who is pursuing a career as an event producer and has recently launched her own special events firm, Visionary Events in the DC/MD area.
Below are a few highlights:
Monarch Magazine: What are some things that each of you can share to empower women to continue expanding and pushing toward their dreams?

Gizelle: "1. Get a dream that you really and truly feel passionate about and believe in. A lot of people live life without even having a dream, so let's start there. 2. Stick to them—you'll be told no a million times over and over again. 3. Don't let anyone stop you from what you love to do and what you feel passionate about. EveryHue Beauty wouldn't be here if I listened to people. I tell my children the same thing; never let anybody stop you from doing what it takes to get whatever you want."

Robyn: "1. Don't be afraid to start small. When people set a goal or a dream they want to achieve it right away and have success instantly, but for anything, starting a new talent or starting a new business… baby steps are okay. Baby steps are still small gains towards achieving your goals. 2. Have faith and pray, and believe in yourself; don't listen to naysayers. Definitely take constructive criticism, but in your heart you know what you are destined to do. Whoever your god is will lead you in the right direction. Everyone's timeline is different so things may not happen right away, but if you continue to have faith in what you're doing you'll eventually reap the benefits and the rewards. 3. Be kind, be a genuine kind person, and don't try to take advantage of people. Sometimes people want the quick success and will do whatever it takes to get it, which might hurt people in the process. In the long run, it pays off if you're a kind, honest, genuine and loyal person."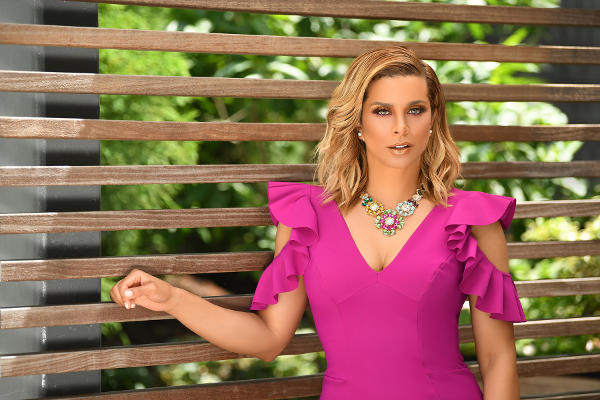 Monarch Magazine: You are breaking new ground in a few different ways—business, social, and relationship. Separate but together is the new norm. How is this for you?

Robyn: "My relationship with Juan…we just have so much history that we see the bigger picture and we ask how we can make each other better because we are parents to our children. I think taking the selfishness out of relationships helps you get to that point. When people go through relationships and they have turmoil they take things personally rather than looking at the other person as a human being that makes mistakes. Regardless of who is on the receiving end, sometimes it requires a "growing up" process that people have to go through. I think when people can take themselves out of the equation and can see growth in that person, then you hopefully can get over the past without being bitter and angry. The one thing that hurts my heart is when parents absolutely hate each other and their kids are suffering because of it. It's so hurtful to the kids, and people don't realize the damage it can do. For me, it's all about the big picture, long term."
You can check out their full interview here. Check out a behind-the-scenes sneak peek below:
The next episode of "Real Housewives of Potomac" goes down on July 15th at 8/7c on BRAVO. Maybe Gizelle will offer up some pointers to Karen on getting her perfurme line together...if she needs it.
Photos: Open House NYC's IG/ PHELAN MARC via MONARCH magazine