NFLer Pacman Jones ATTACKED By Atlanta Airport Worker After Family Trip In L.A. [VIDEO]
Jul 11 | by _YBF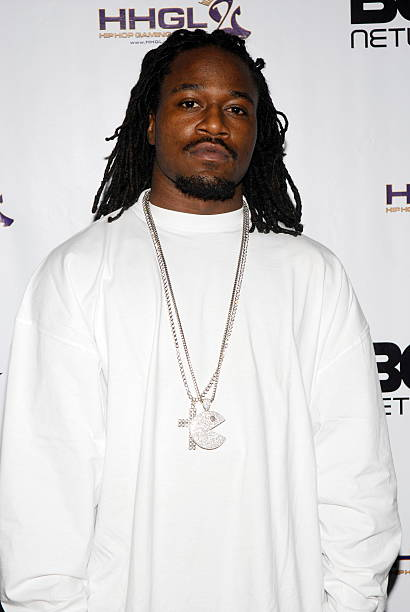 NFL baller Adam "Pacman" Jones was attacked by an airport employee in Atlanta returning from a family trip in L.A. And the video is a whole mess. Deets inside...
Cinncinati Bengals cornerback Adam "Pacman" Jones enjoyed a family trip to Los Angeles only to have it ruined when he made it back to Atlanta. Yesterday, the NFL player and his family hopped off a flight at Hartsfield-Jackson International Airport when reportedly an ABM employee attacked Pacman!
According to reports, the employee - named Frank Ragin - "made a gesture towards Adam Jones." It's unclear what the "gesture" was, but it was enough to piss Pacman off, so he confronted the man. That's when a verbal altercation popped off and ish went all the way left.
I just witnessed pacman jones beat up an airport employee. Well this is atl i guess

— Hitman Karlito (@king_karlito) July 11, 2018
Not sure who took a leak in Frank's Cornflakes that morning, but dude was in his feelings.
Cops spilled a few deets to TMZ saying: "Mr. Ragin eventually struck Mr. Jones with a closed fist causing a laceration to Mr. Jones' face. Mr. Jones then started to defend himself, causing Mr. Ragin to fall to the ground."
Someone was quick with their phone-whip-out game and caught the brawl on video:
It's reported Pacman's "female companion" as the reports stated (who we believe to be his wife Tishana Holmes) was injured during the scuffle.
She injured her hand but declined medical treatment. Pacman declined medical treatment as well. Pacman's wife celebrated her birthday recently, so they likely were coming back from the birthday festivities.
As for the attacker, he was sent to a nearby hospital to be treated for his injuries.
Cops determined Mr. Ragin was the aggressor, so he was arrested on 2 counts of battery. They are still investigating.
This tweet pretty much sums up this situation because Pacman isn't a stranger to off-field altercations, arrests and things:
When you have Pacman Jones on the right side of things, you need to reevaluate your life decisions.#ATL

— Ñastee Kaba (@Nasteedunx) July 11, 2018
Hmph.
Photo: Getty