WEEKEND BOPS: Ciara Is Cooking Up Some Fire + Safaree Drops 'Dyckman' Freestyle After Getting Boo'd + Serayah, Jaden Smith & Wiz Khalifa's New Musical Offerings
Jul 14 | by _YBF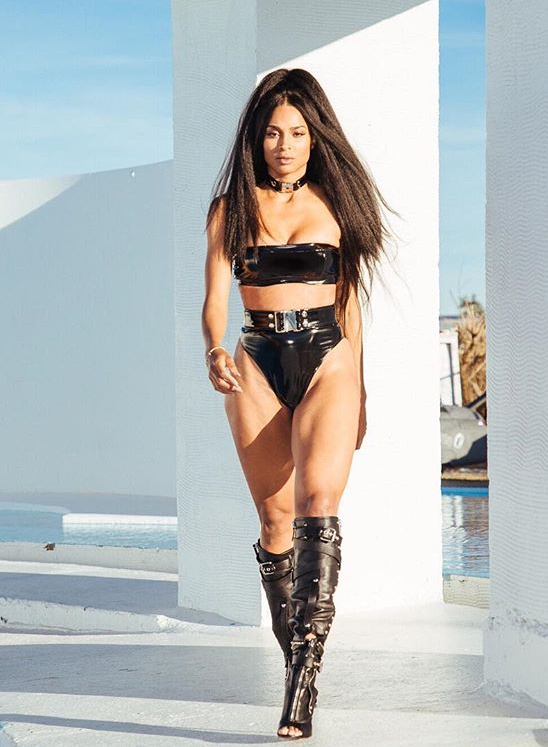 It's the YBF Weekend and we've got some new tunes and news about some new music from some of your faves. See what Ciara has cooking up, listen to Safaree's "Dyckman'" freestyle after he got boo'd, plus new music from Serayah, Jaden Smith and Wiz Khalifa inside....
Ciara has been teasing new music for years. And now, it looks like something is finally coming.
Fresh from celebrating her 2nd wedding anniversary with Russell Wilson in China and Africa, the mom-of-two posted up a series of Instagram videos from what looks like a new music video. And based on the sneak peek, it looks like it's going to be fire.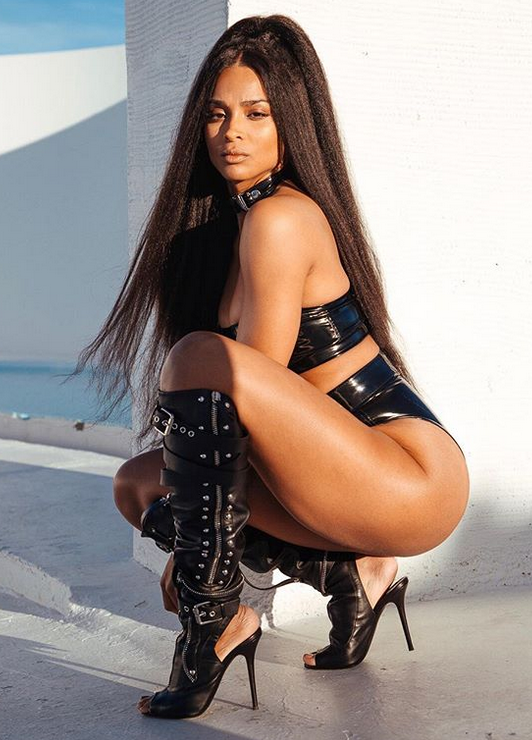 Yep, CiCi is going to cut up with some fire dance moves, per usual. She also has a solid group of back up dancers, decked out in red sweatsuits with the saying "Level Up" written across their shirts. Hmmm...sounds like she's going to be on boss status in the video.
She also shared these HOT shots! Those legs tho! Everybody ain't able.
Peep the clips below:
Y'all ready for what CiCi's cooking up?
In other new music...
So this happened...
"Love & Hip Hop" star Safaree Samuels got boo'd while performing his track "Hunnid" at NYC's Dyckman Park. Well, the crowd wasn't feeling it, so they started boo'ing him and that's when he went all the way off.
"Let me tell you young n*ggas something. I f*ck b&tches y'all n*ggas dream about," he told the crowd. Right after he said that, people started throwing things and Safaree got up out of there.
You not a star till you get boo'd feel so blessed https://t.co/3U2s8ckHcR

— @IAMSAFAREE (@IAMSAFAREE) July 13, 2018
So, what does he do after the embarrassing moment? He created a freestyle about the situation! Genius marketing.
"I don't clout chase, I cloud chase," he raps on the track. You can see footage of the viral moment play out in the background.
Take a listen to his "Dyckman" freestyle below:
Oh, he's also offering $1,000 to the person who can recreate his Dyckman Boo viral moment best:
I have $1,000 for the best remake of my Dyckman boo video... and I'm dead serious.. it's Friday I'm sure some1 could use the stack use #safareeboochallenge have #hunnid on deck

— @IAMSAFAREE (@IAMSAFAREE) July 13, 2018
Oh Safaree...
More new bops...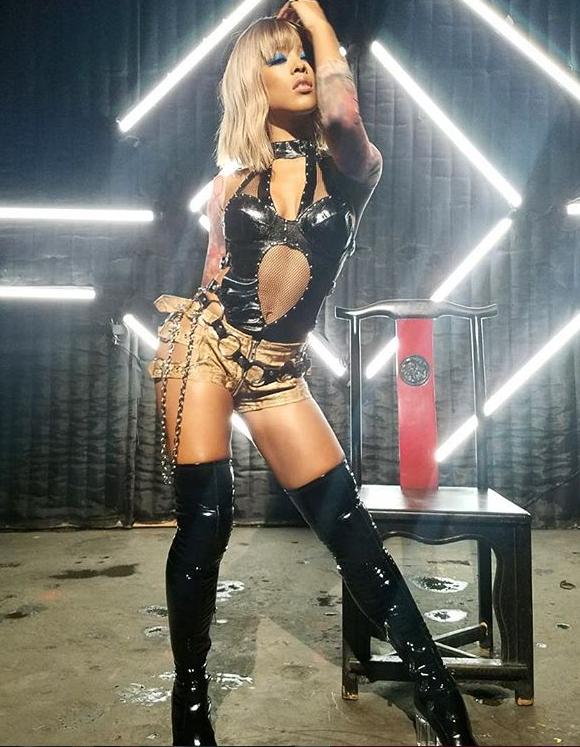 "Empire" starlet Serayah is making a splash on the music scene outside of the hit FOX series. The singer/actress just dropped the visuals for her latest track "So Good" with a steamy music video.
In the Kyle Dijamco-directed clip, Serayah's unleashes her sultry vocals while serving up heavy-hitting choreography from start to finish in the forefront of numerous color popping backgrounds dripping talent, drive and sex appeal.
Check out the new clip below:
Slayed.
Wiz Khalifa is celebrating the release of his new album Rolling Papers 2 with a brand new music video. The rapper dropped the 25-track LP on Friday, which features Snoop Dogg, Ty Dolla Sign and Currency.
In the "Rolling Papers 2" visuals, Snoop makes an appearance and goes on a journey with Wiz from eating noodles to fighting in the strip club.
"This is as important as my first album," he said in an interview with Billboard last June. "That's the mark I want to make and that's how I'm coming into it. I had this great career to stand on and all this work I've done, but let's strip all of that away and focus on what I'm about to do right now."
Peep the new video above.
Speaking of new albums...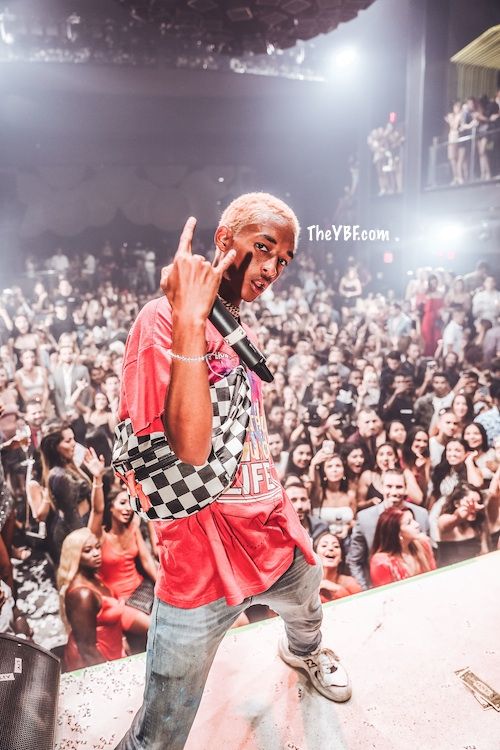 Jaden Smith is back with another musical offering via Roc Nation/Republic Records.
The platinum-certified rapper, who celebrated a birthday last week, unleashed another project of his fan favorite opus SYRE, The Electric Album.
It's an alternative epic that twists and turns through hazy psychedelic production and organic instrumentation, the project illuminates his penchant for pushing boundaries, according to the press release.
Below is the tracklist:
"B Electric"

"Ninety Electric"

"Lost Boy Electric"

"Fallen Electric

"Icon? Electric"
You can vibe out to it here.
Photos: Ciara's Twitter/Seraya's IG/Startraks