Beyoncé & Jay-Z's Stash Of European Vacay Pics With The Kids + OTRII U.S. Leg Opening Night = Every Goal You Can Think Of
​
Jul 26 | by Natasha
​ ​ ​ ​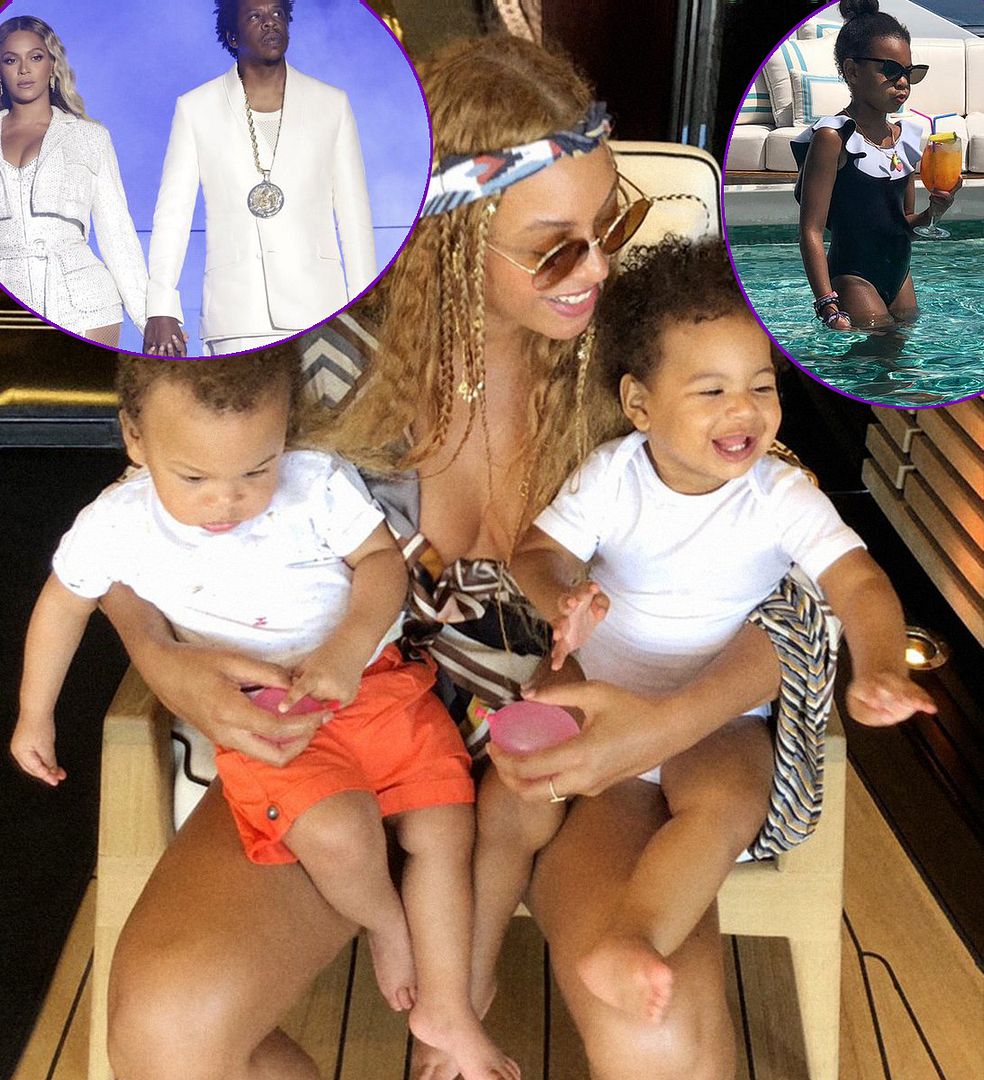 The Carters hopped straight off their yacht off the Almalfi Coast and into Cleveland last night to kick off the U.S. leg of the OTR II tour. Beyoncé's personal stash of family vacay pics have us realizing we're all just Blue, Sir & Rumi's peasants. We'll take it. Get into the fabulousness...

The Carters are back home in America, slaying everything in site. First up, Cleveland's FirstEnergy stadium. Bey rocked a couple new looks for "Resentment" and other sets and she and Jay had Chloe & Halle & DJ Khaled, from both their labels, open up.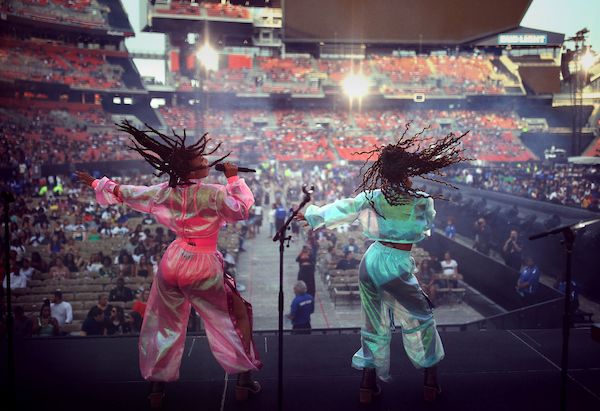 Queen Bey found some time to drop a whole stash of pics from their Nice-Cannes-Italy vacay they took last week too.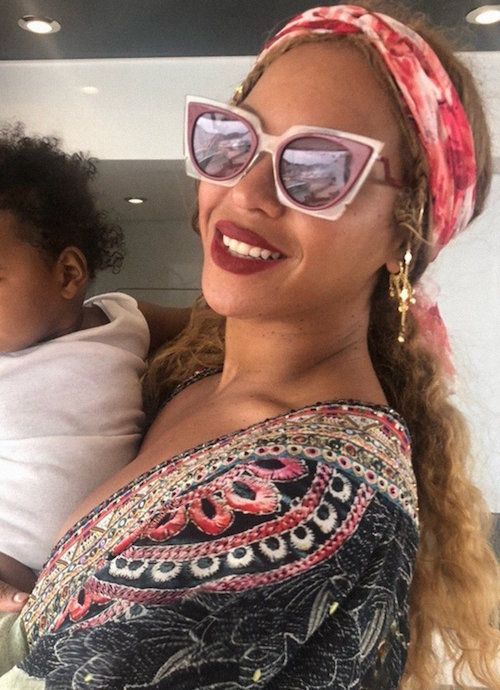 The Carters went on the run on their fave coast after wrapping the European leg of the OTR II tour. And she def was shutting down all the pregnancy rumors since she stayed with a drink in hand.
She reminded us she's the queen of drinking, dressing, posing, flossing, mommy'ing, and every other damn thing. Not dropping an ounce of alcohol in the hot tub. Yessssss our kind of girl.
Bey showed off twins Sir & Rumi for the first time in a year, and they are ridiculously adorable. Oh, and they're certainly more used to yacht vacays then we'll ever be. Everybody ain't able!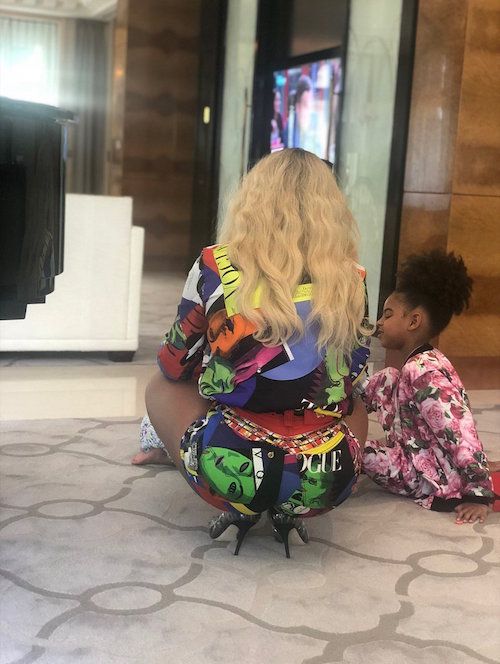 Shutting down all vacays in 2018, basically: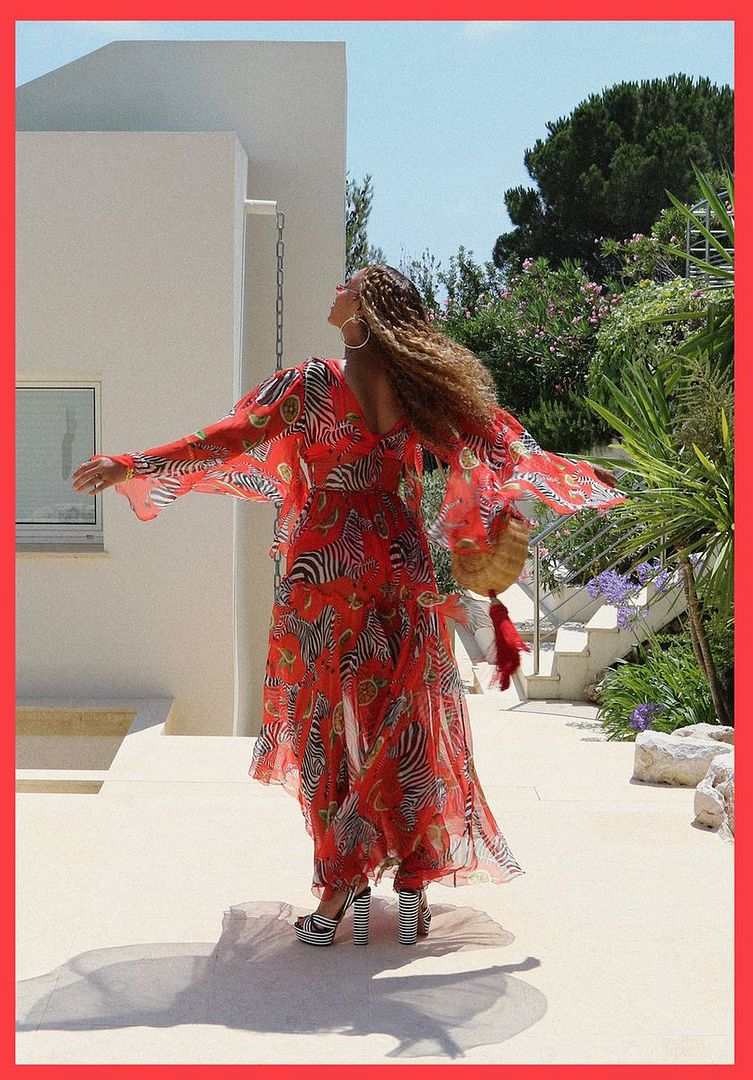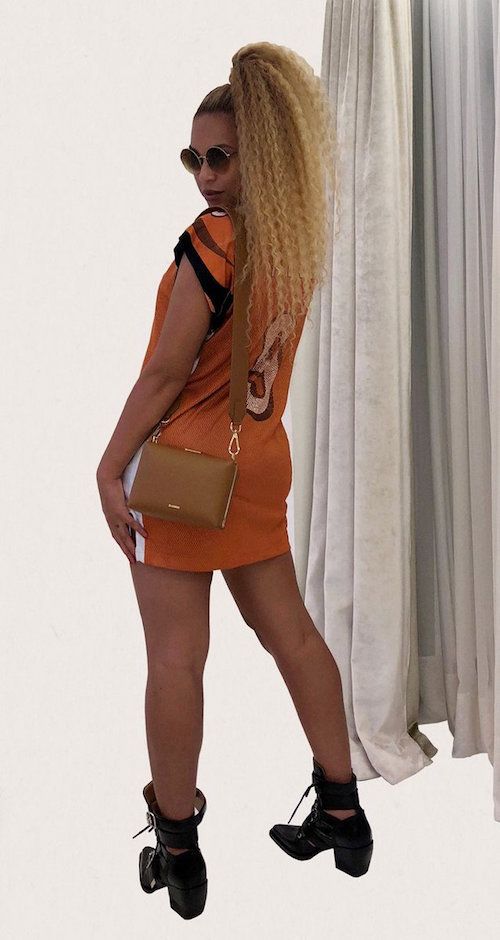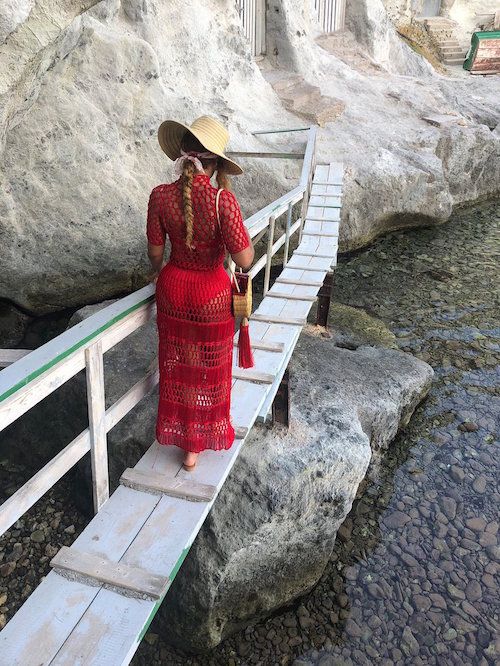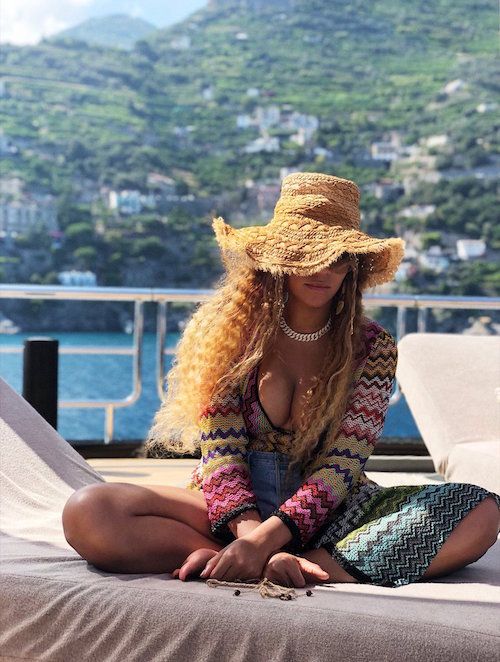 Loving this Versace look.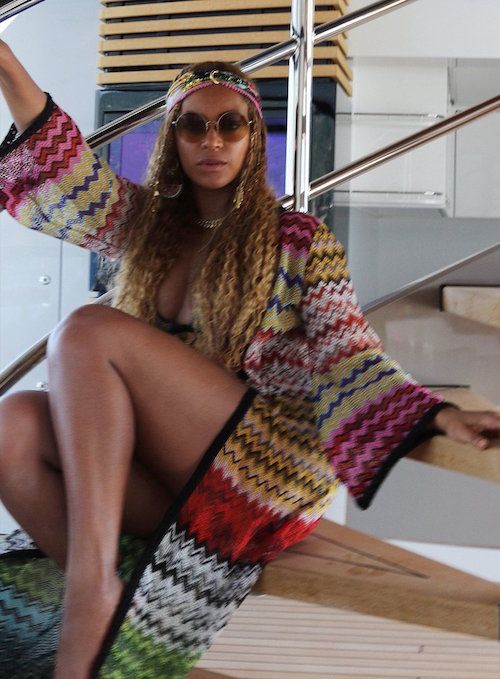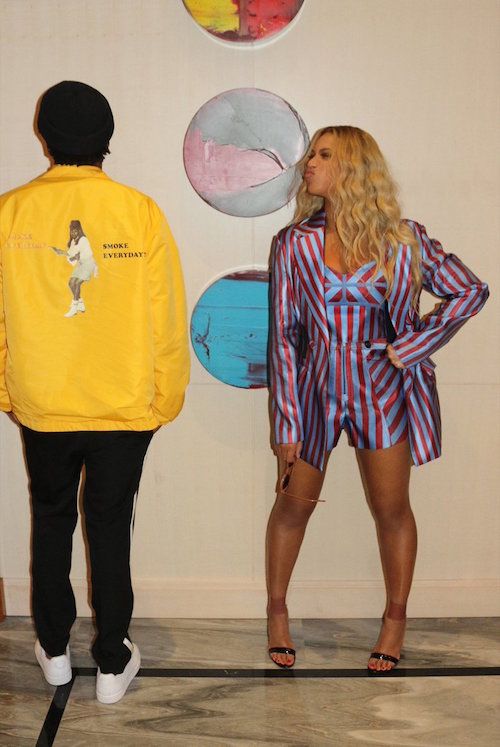 Paparazzi caught them chillin' out aboard: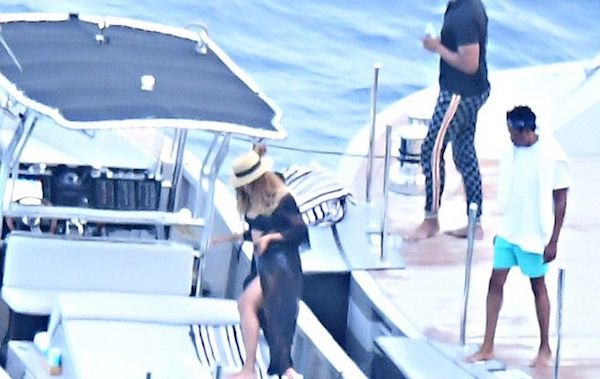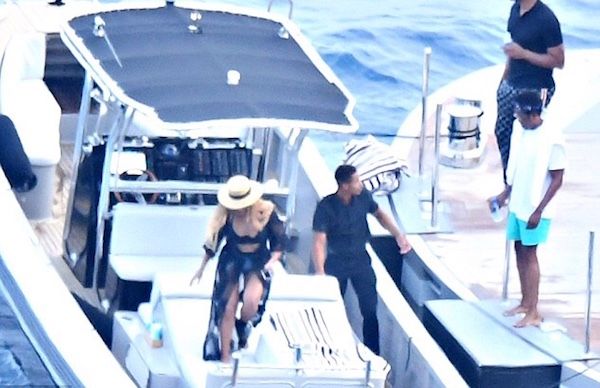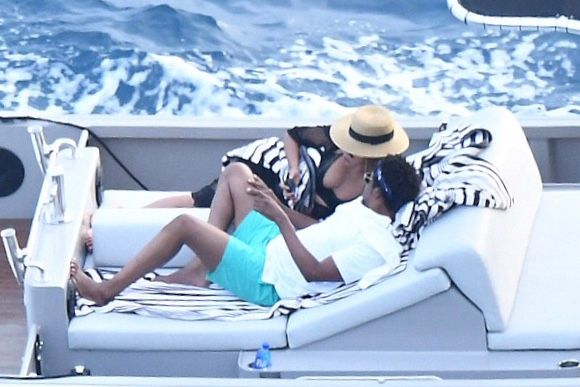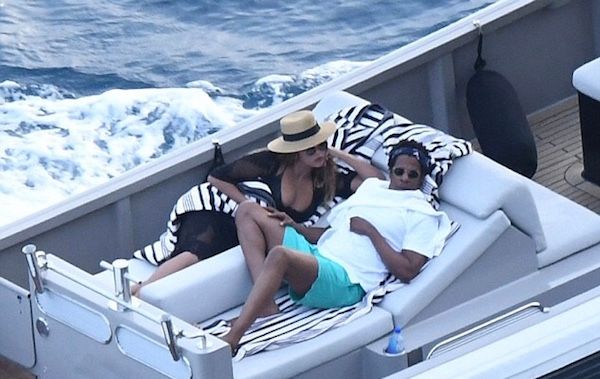 Jay loves his tied sweater and bright shorts, doesn't he?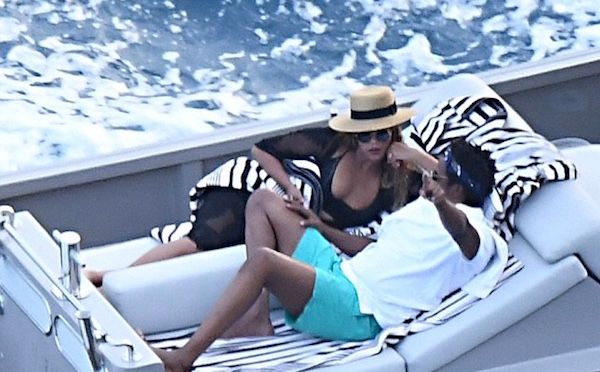 Probably singing 'No need to ask you heard about us....' and 'We're living our best lives....ain't going back and forth with you n---" to each other and ish.
We'll keep our jealouosy to ourselves...
The Carters head to D.C. tomorrow night. Swipe through the gallery of more living-their-BEST-lives vacay pics below!
Photos: Backgrid/Beyonce.com/LiveNation
​ ​
​ ​ ​