Tina Turner Says An Emotional Good-Bye To Her Son Who Died By Suicide
Jul 28 | by Natasha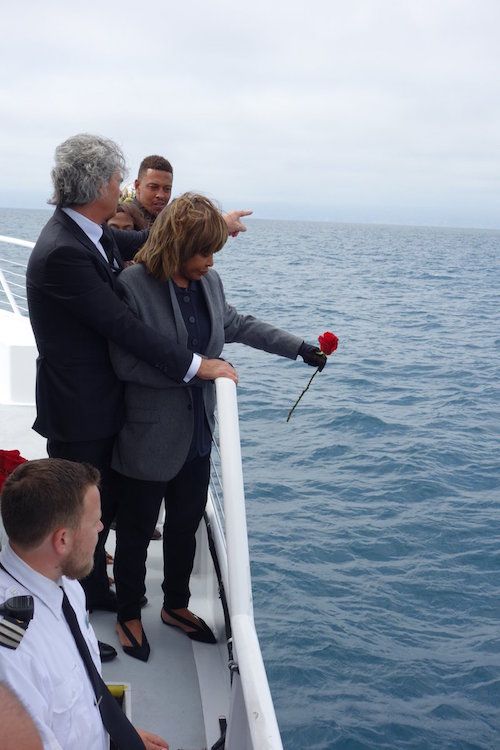 Tina Turner's emotional tribute to her late son has us all in tears. Her touching words inside...
The death of Tina Turner's son, Craig Turner, took everyone by surprise earlier this month. He reportedly committed suicide at age 59, with the preliminary cause of death being a self-inflicted gunshot wound.
The legendary singer has always described him as "emotionally sensitive" in interviews over the years. He was a teenager when he witnessed the abuse Tina received from then-husband Ike Turner, and Tina says he always supported her. Ike formally adopted Craig, whose father was Kings of Rhythm saxophonist Raymond Hill, when Ike and Tina married in 1962. He then gained two stepbrothers and also had a half brother.
The 78-year-old legend had her longtime partner and husband of five years, German record executive Erwin Bach, by her side as she scattered Craig's ashes in the Pacific Ocean. She posted a tribute speaking about the emotional day:
My saddest moment as a mother. On Thursday, July 19 2018, I said my final goodbye to my son, Craig Raymond Turner, when I gathered with family and friends to scatter his ashes off the coast of California. He was fifty-nine when he died so tragically, but he will always be my baby pic.twitter.com/XzZQCdz8tl

— TinaTurner (@LoveTinaTurner) July 27, 2018
Heartbreaking. Our condolences go out to Tina and all of Craig's family and friends.
Photo: Twitter