Bobby Brown Builds Domestic Violence Shelter To Honor Bobbi Kristina + Jada & Willow Smith Are Teaming Up On A Track!
​
Aug 01 | by _YBF
​ ​ ​ ​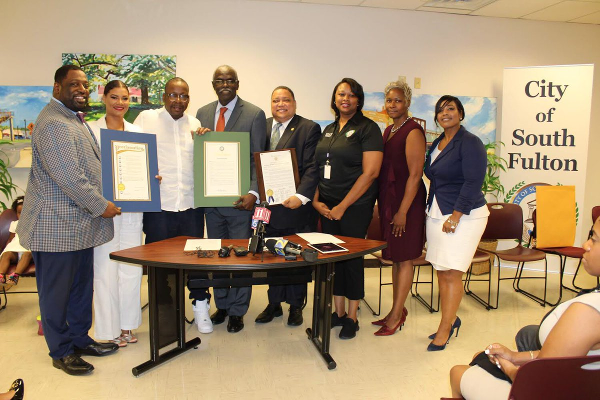 Bobby Brown is building a domestic violence center in honor of his late daughter Bobbi Kristina. Get those deets, plus find out what Jada Pinkett Smith and Willow Smith have cooking up in the studio inside...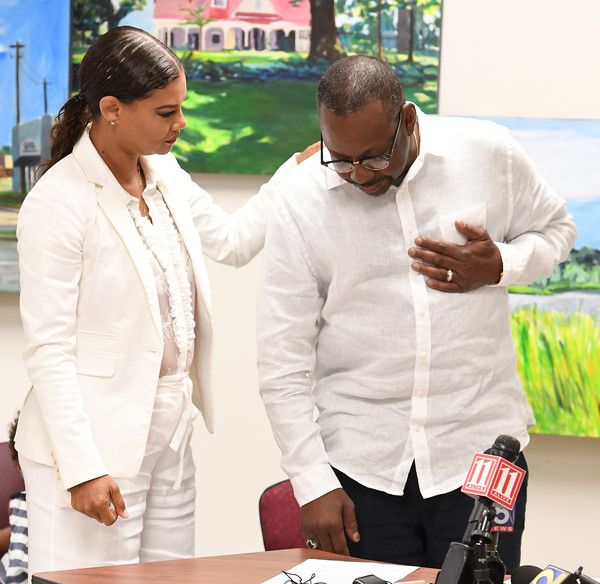 Three years after Bobbi Kristina Brown lost her life, her father is giving back to the community in her honor. Bobby Brown (along with his wife Alicia Etheredge and daughter Hendrix Brown) joined city officials in South Fulton, Atlanta and Fulton County to honor Bobbi Kristina's legacy with three proclamations in her honor.
The New Edition singer is developing a non-profit domestic violence shelter in memory of his late daughter Bobbi Kristina. "The Bobbi Kristina Serenity House" will lead the way in empowering all communities about the perils of Domestic Violence, according to the website.
The shelter will also offer a 24-hour crisis intervention line, an emergency transitional shelter access to resources/referral services, and advocacy for social change with expert support services for victims and survivors.
BOBBY BROWN PLANS DOMESTIC VIOLENCE SHELTER: #BobbyBrown is developing a shelter in #Atlanta for domestic violence victims in the name of his daughter, #BobbiKristina, despite allegations he once hit his ex-wife #WhitneyHouston. pic.twitter.com/jDuYrGkeTd

— AP Entertainment (@APEntertainment) July 31, 2018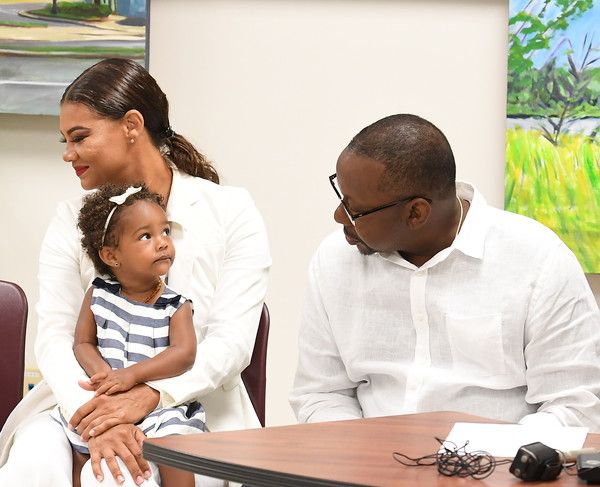 "Our family lives with the pain every day of losing my beautiful daughter, Bobbi Kristina, to domestic violence," the singer said in a previous statement. "She loved Atlanta and in her memory, we are proud to announce the formation of the Bobbi Kristina Serenity House. Our initial goal is to help educate women and men of all ages, by creating a 24-hour crisis intervention line and emergency transitional shelter."
With #GRATITUDE & #APPRECIATION we like Thank City of South Fulton Mayor "Bill" Edwards, Fulton County Commissioner Marvin Arrington & Atlanta City Councilmember Michael Julian Bond and staff for this proclamation in Honor of #BobbiKristina and our commitment to build a shelter pic.twitter.com/1QnzMYPKcD

— Bobbi Kristina Brown (@bkserenityhouse) July 31, 2018
In 2015, 22-year-old Bobbi Kristina, daughter of the late Whitney Houston, was found unresponsive in a bathtub inside her Georgia home. Unfortunately, she died six months later after being in a coma. Nick Gordon, her boyfriend at the time, was looked at as a person of interest following her death. Later, he was found responsible for her death in a wrongful death lawsuit brought on by her estate where he was ordered to pay $36 million.
While losing BK is extremely hard on Bobby, we're glad he has found a way to honor her life.
By the way, "The Bobby Brown Story" premieres on September 4th at 9/8c on BET. Also, Bobby will be heading out on tour with Ronnie, Ricky & Mike in September.
Speaking of celeb kids...
A mother-daughter collabo is in the works!
Jada Pinkett Smith and her daughter Willow Smith are currently working on a collaboration track and the Girls Trip star is spilling deets about what fans can expect.
In an interview with Billboard, the 46-year-old actress revealed she and her 17-year-old daughter are working on a new track titled "Dear Father." And this isn't the only track they plan on working on together.
"I actually have a song with Willow that we did together," Jada spilled to the site. "It's called "Dear Father" and we are still working on it. But it's pretty dope. Willow has always wanted to do some stuff with me. She grew up with Wicked Wisdom on tour so it's always been her dream to play with the band and play with me on stage. It's really fun. So we're thinking about doing four songs or something."
Are you ready for the mother-daughter music they have in the works? Could be interesting.
Meanwhile...
Will Smith is IG crushing on wifey. #BlackLove
Photos: @bkserenityhouse/Getty
​ ​
​ ​ ​