Sanaa Lathan Slays This 'Nappily Ever After' Trailer + Jill Scott Joins 'First Wives Club' Reboot!
​
Aug 02 | by Natasha
​ ​ ​ ​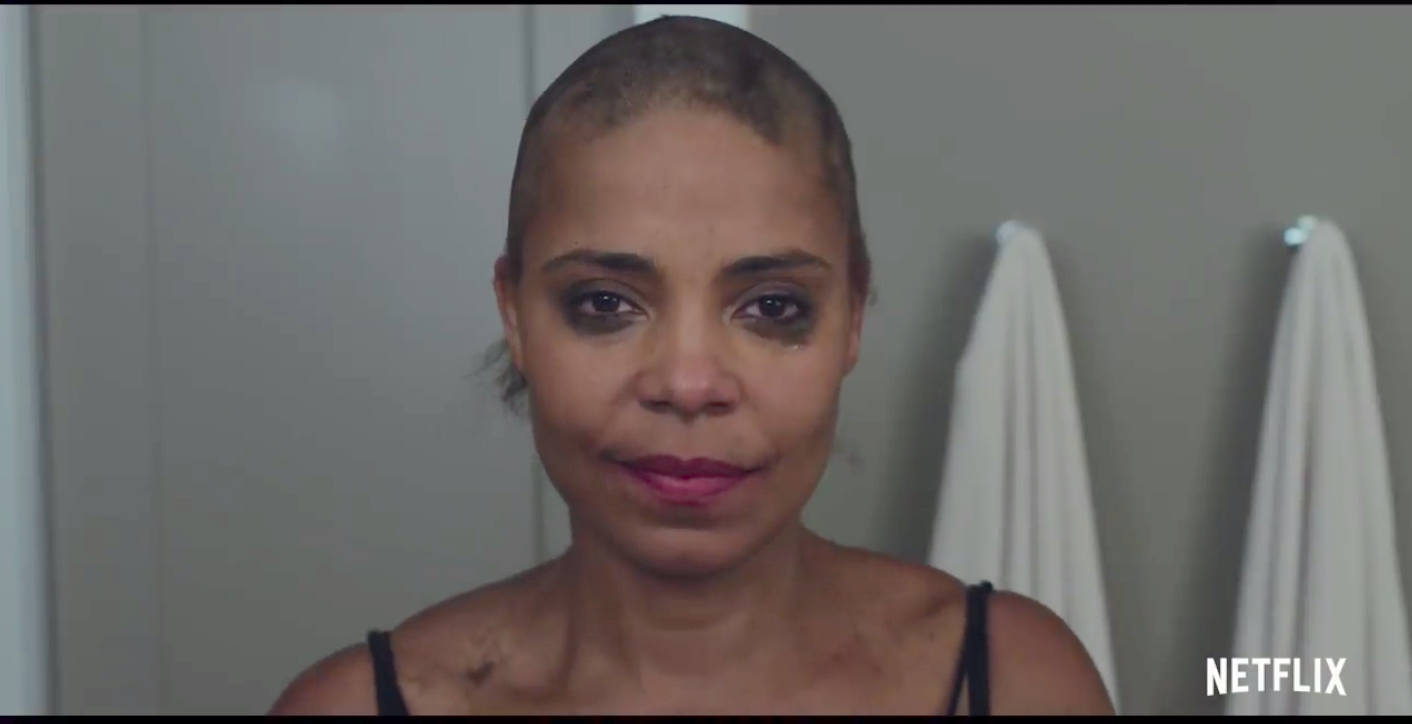 The first Nappily Ever After trailer is here, and it has us ready to run to our stylist for some scissor therapy. Check it inside, plus Jill Scott's new gig.
Sanaa Lathan is pulling doubly duty with the upcoming Nappily Ever After flick hitting Netflix next month. She's starring as Violet Jones in the hit novel's adaptation and also is serving as producer, so you know it's going to be done right.
In the film, Violet has a seemingly perfect life — a high-powered job, an eligible doctor boyfriend and a meticulously maintained, flawless coiffure. But after a life-changing event doesn't go according to her plan, and a hair-raising incident at the hairdresser, her life begins to unravel. Eventually, Violet realizes that she was living the life she thought she was supposed to live, not the one she really wanted.
After her man doesn't propose and a little girl at the hairdresser checks her about how much money she's spending on her hair, we see the evolution of what perfection really means take place. And it's inspiring as all hell.
Hotties Ricky Whittle and Lyriq Bent star as her love interests and Lynn Whitfield as her mother. Check it:
"My hair was like a second job. Now I'm forced to focus on myself. I wonder who I'll be."
*Drops a stack in the collection plate.* Preach sis.
We're counting down the days until this premieres globally on Netflix, September 21, 2018. Cocktails and clippers party, anyone?
In other tv & movie news:
We were already excited for the "First Wives Club" reboot, now we're definitely not missing this. Jill Scott and comedian/"Brad City" star Michelle Buteau just signed on to the upcoming 10-episode series remake of the 1966 classic movie First Wives Club.
Deadline breaks down how the reboot will play out:
The First Wives Club series, like the film which starred Diane Keaton, Bette Midler and Goldie Hawn, will be based in New York City. It follows three women, Ari, Bree (Buteau) and Hazel (Scott) who band together after their marriages fall apart, and who find strength in their sisterhood- and of course a little revenge.
Jill's character is going from lack of confidence after divorce to wreaking havoc. Sounds a lot like her character in Why Did I Get Married? The site dishes:
Scott's Hazel is a gorgeous music superstar who has faded from the limelight and lost the confidence she once had. She has a raw talent and a killer voice that's been silenced by her husband/manager Sean for years. When she realizes that he's been unfaithful in both business and marriage, she is ready to wreak havoc and assert her artistic identity.

Buteau's Bree is an overwhelmed mom and doctor who hasn't let loose in years. She is fiercely loyal and committed, so when her husband cheats on her, she is deeply betrayed and not ready to forgive. With the help of Hazel and Ari, she learns to harness her sexual energy and break out of her shell.
Here for it. Filming starts in New York City this fall for a 2019 premiere on Paramount Network.
Photo: Netflix
​ ​
​ ​ ​