WEEKEND BOPS: Ella Mai Drops Sultry 'Trip' Single + H.E.R. Gifts 'I Used To Know Her' EP + Nicki Minaj Pushes 'Queen' Back Again + Lil Kim's 'Nasty One' Visuals + MORE
Aug 04 | by _YBF
We've got some new tunes to get you through this YBF Weekend. Go inside for new muisc from Ella Mai and H.E.R., get the latest on Nicki Minaj's QUEEN album, see Lil Kim's new "Nasty One" visuals and more...
Ella Mai has been killing the radio air waves with her infectious hit single "Boo'd Up," skyrocketing to the No. 5 spot on Billboard's Hot 100. Now, she has a new single that will hopefully follow in the footsteps of her first hit.
After getting "Boo'd Up," the British singer is now madly in love with the man she's in a relationship with on her new sultry track, "Trip." The singer released the new track right before headlining her own tour, which is slated to kick off on August 6th in Dallas.
Along with the release of her new single, she also released a personal message about the track. She thanked everyone for all of the support of her "Boo'd Up" song. She said she released "Trip" because it was important she put out new music before she head out on tour.
"Trip. Sometimes we misinterpret. Sometimes we don't understand. Sometimes we make mistakes. It doesn't always make sense at the time, but it's all a life lesson. Awareness is key. My bad for tripping on you. Trip. Tripping on you," she said in the clip.
Check it:
Fall in love with Ella Mai's "Trip" below:
Sounds like she has another hit on her hands.
Ella Mai's debut album should be dropping soon. Stay tuned.
In other new music...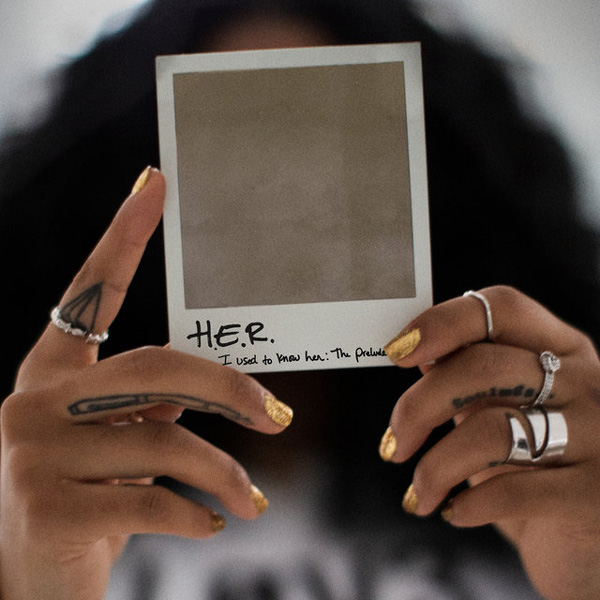 H.E.R. just gifted her fans a six-track EP titled, I Used to Know Her: The Prelude. And it's fire!
The soulful songstress, who's currently on tour with Chris Brown, pulls a Lauryn Hill, rapping on her the DJ Scratch assisted "Lost Souls." She pays homage to L. Boogie by sampling her classic track "Lost Ones." She teams up with Bryson Tiller on her track "Could've Been," which goes through the motions of a failed relationship. It's the first musical project from the singer since releasing her self-titled album last year.
Take a listen to "Lost Souls" and "Could've Been" below:
I Used to Know Her: The Prelude is now streaming on all major platforms, or you can check out each track on her YouTube account here.
In other music news....
Sorry Barbz!
Nicki Minaj's QUEEN album has been pushed back yet again! After sharing with fans that she ran into a few last minute sample clearance issues, the Head Barb delayed the release of her four studio album from August 10th to August 17th. It was originally supposed to be released on June 15th. So yeah, this is the third set back since she announced the album on the carpet at the Met Gala in May.
The "Chun-Li" rapper made the announcement via her Apple Music Essentials playlist, an attempt to give her fans something to hold them over until she drops her forthcoming LP. Below is her announcement:
My darlings!!! I have a huge surprise that I can't share until the day before #Queen drops. So in the meantime, check out this playlist I made for you guys. I did #FEFE with my new BFF from BROOKLYN. He's a little funny looking but he's really sweet under all those tats. New York til da DEF!!!! Ha! Last time I teamed up with YG was for his remix to "My Hitta." We recently performed #BigBank at the BET Awards and had a blast wit my dudes Big Sean and 2 Chainz. I have classic bops with all 3 of them so I'm including them on this list. I'm super excited about my recent collaboration with Ariana Grande. She's one of the realest artists I've had the pleasure of working with. She couldn't fly with me to Turks to shoot the #BedVideo so we shot her scenes in Malibu. We're actually working on edit number 2 for the #BedVideo to include all the fun stuff we had to remove. I love "Ball For Me" with Post Malone. Not sure why he won't release the video. It's DOPE!!! I hope you enjoy my playlist. Can't wait for you guys to hear my 4th album QUEEN ON AUGUST 17!!!!!!!
A few days ago, Nicki hopped on Twitter asking her Barbz if she should release the album without one song (due to clearance issues) or push the album back to have the song featured on the project. The final results reveal her fanbase is equally split on what she should do. She ultimately chose to push the album back and promised they're going to love it.
Since I may have asked it wrong. vote. You guys can only imagine how much this means to me. It's such a perfect body of work love you. Long time.

— Chun-Li (@NICKIMINAJ) August 1, 2018
By the way, her friend/"Bed" collaborator Ariana Grande will be releasing her Sweetener album on the same day as Nicki drops QUEEN.
Speaking of female rappers...
A few weeks ago, Lil Kim released the first single from her upcoming album, "Nasty One," giving fans some seductive wordplay on the West Indian-meets-Brooklyn track. And she dropped it on her birthday.
Now, she has unveiled the visuals for the track. Kimmy oozes sex appeal as she splashes around in a pool and lays out on in flatable clam as if she's the pearl at the center.
Kim described her new video to Complex saying, "The single instantly reminds me of when I use to go to the underground clubs as a teenager. I naturally wanted the video to reflect that with the super sexy Caribbean vibe, vivid colors and the dancing." She continued, "When my fans watch the video, I want them to ultimately jump up and groove with it."
Jump up and groove with the NYC raptress above.
Back to more new music...
Iggy Azalea wants the world to know her career in music has not ended. At least, not yet.
Four years after dropping her album The New Classic, the Australian rapper feeds her fans with a new six-track EP titled Survive the Summer. It features guest appearances from Wiz Khalifa and Tyga.
"Im just happy as fuck to have a project out. period. yall know i dont give a fuck about anything else," Iggy tweeted.
Im just happy as fuck to have a project out. period. yall know i dont give a fuck about anything else.

— IGGY AZALEA (@IGGYAZALEA) August 3, 2018
And she's anxious to head out on tour with her new music:
Iam literally SO excited to go on tour now that i have a new project out.
I literally cannot wait. I just want the kream music video on stage every night live basically. or on ice. fuck it.

— IGGY AZALEA (@IGGYAZALEA) August 4, 2018
If you're an Iggy fan, take a listen to her new EP Survive the Summer here.
For more new music...
YG hopped on his labelmate Jhene Aiko's "Never Call Me" for a remix to her track that appears on her 2017 album Trip. Take a listen above and tell us if you're feelin' it.
Enjoy the new tunes guys!