RHOA UPDATES: Kandi Burruss Wants Your Makeup Coins Too + Sheree Whitfield CLAIMS She Would Never Marry A Jail Bird
Aug 13 | by _YBF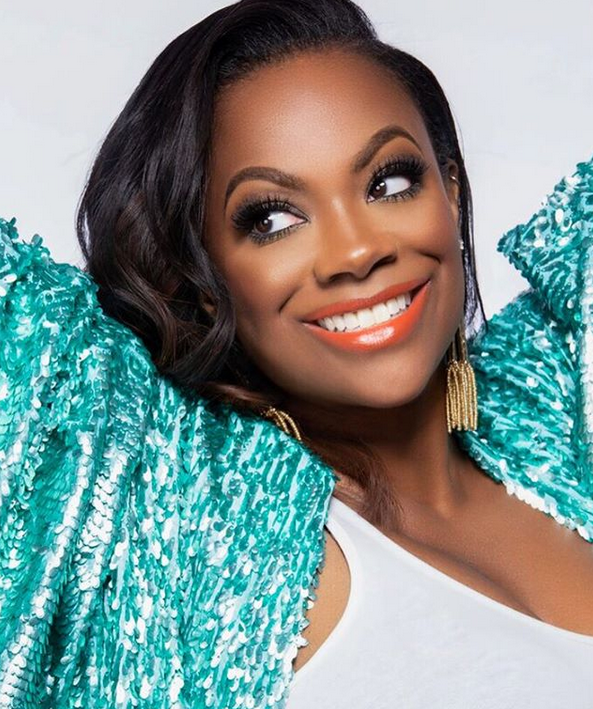 Kandi Burruss is trying to have you covered from the bedroom and beyond. Meanwhile, her former co-star Sheree Whitfield is dishing just a little about her relationship with her prison BAE. "RHOA" deets inside...
Kandi Burruss knows how to keep those coins rolling in!
The "Real Housewives of Atlanta" star just announced she is gearing up to release her own beauty line. Yep, she wants to jump into the beauty/skincare game. And she will do so via her Bedroom Kandi brand.
The KK Beauty line, dubbed Kandi Koated (like the name of her sex talk series), will feature skincare, hair care, and more products, starting with their Body & Beauty Oil, available now.
Right now, fans can get their hands on Kandi Koated makeup via her Bedroom Kandi consultants. If you didn't know, Kandi runs an adult sex toy line called Bedroom Kandi and it's doing well. So yeah, she has the marketing and branding checked off the list.
The Grammy Award winning singer-songwriter announced on Instagram that she's jumping in the beauty game:
Peep the behind-the-scenes video from her new photoshoot below:
Kandi's Kandi Koated makeup/skincare line as it will be released to the masses soon.
Congrats Kandi!
In other "RHOA" news...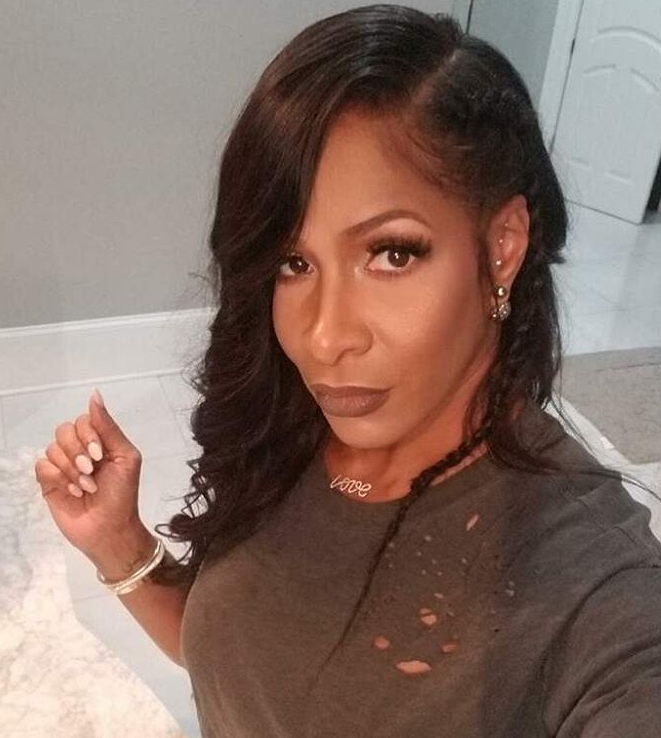 After confirming she will NOT be returning to the "Real Housewives of Atlanta", Sheree Whitfield is dishing a little tea about her relationship with her jailed boyfriend Tyrone Gilliams.
Fans were shocked to learn the fitness maven would ever consider entertaining a relationship with someone incarcerated, but, here we are. She has been "dating" Tyrone for the last two years and revealed things began getting serious between them "about a year ago."
If you didn't know, Tyrone is currently serving a 10 year prison sentence for allegedly stealing $5 million in a security wire fraud scheme.
While she claims Tyrone is the man who currently holds the key to her heart, she said she has NO desire to marry a man behind bars and that she's not settling down quite yet.
"I mean he would love to marry me right now, but I am not marrying someone who is in prison," she told US Weekly. "I am keeping my options open."
So why is she even entertaining a man in prison? Because, chemistry.
"I meet people all the time and the crazy thing is, no one has been able to hold my attention or grab it," she continued. "No one has been able to get in my mind and my head. He is still around, but I say at the same time, I love him and I have said it before, if he comes home and I am still available and everything is great, what he is doing and what he says he is going to do, then absolutely I can see a future."
So there's still hope. Tyrone may get his custom built man cave afterall.
While she will not be appearing on "RHOA" any longer, Sheree said she has a slew of new projects in the works. She also talked more in depth about why she's not coming back for another season of "RHOA." She wasn't feeling being offered to come back as a "friend of the show" when she starred in the franchise's first four seasons holding a peach. In 2015, she came back as a friend of the show and then was promoted to a housewife for seasons 9 & 10.
"I am working on some great things right now and I can't spend 13 years on one show, I need to evolve and I feel like I am evolving," she shared. "I am just not interested in being a puppet on a show for season 11. I feel like there are a lot of puppets on there and a lot of people were willing to be a puppet, that has just never been me or my character."
The shade! She wouldn't be Sheree if she didn't throw any.
"I have so much going on," she continued, "The [clothing] line will be available in September to see. … My T-shirt line should launch next week. … Also, I am working on a rug line. You saw me finish Chateau Sheree and design it, now I am working on a rug line, which I am super excited about and I am very intrigued by beauty and making beautiful things. I am also flipping my first home. I got an older home, gutting it and making something beautiful. I am also working on a new show, everything happens for a reason."
We can't lie, Chateau Sheree is STUNNING and if she can do that again, she may have a future in desinging homes. Or, at least being the person who oversees the designs.
Photos: Kandi's IG/Sheree's IG