CBS Chief Executive Les Moonves Really Did Do Everything In His Power To Sabotage Janet Jackson's Career? GET THE TEA!
Sep 07 | by _YBF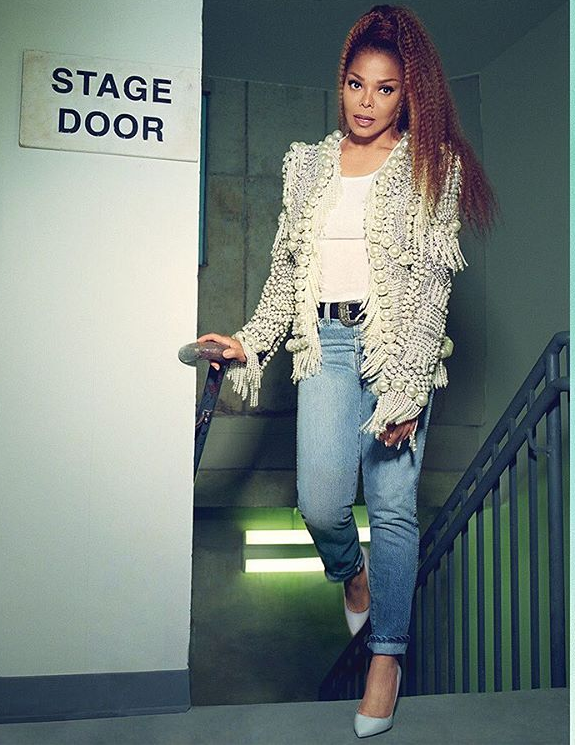 Les Moonves, CBS chief executive, has been trying to sabotage Janet Jackson's career ever since the Super Bowl "nipplegate" situation. Get the tea inside...
The hate towards black women is SO real and here's another example to prove that point.
It's always been WELL rumored that this foolishness around the pop legend was the case, now, there's receipts to prove it. Apparently, CBS chief executive Les Moonves has been working overtime behind-the-scenes to ruin Janet Jackson's career after the infamous 2004 Super Bowl "nipplegate" fiasco.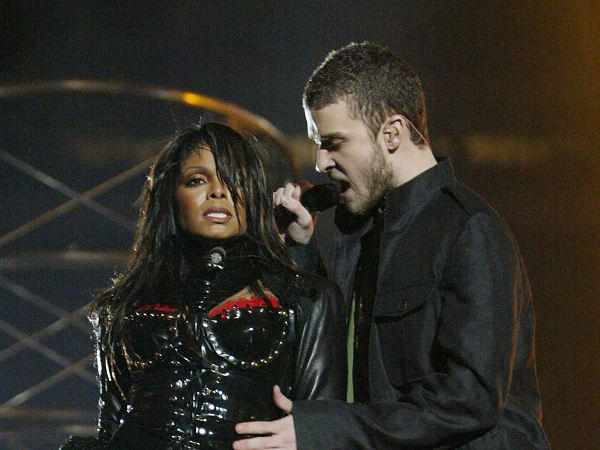 Sources have revealed Moonves became obsessed with trying to sabotage Janet's career after the "wardrobe malfunction" that went down when Justin Timberlake pulled off fabric from Janet's bustier during their Super Bowl halftime performance.
According to the Huffington Post, CBS and MTV (a subsidiary of Viacom, the parent company of CBS at the time), which produced the halftime show, received a $550,000 Federal Communications Commission fine along with tons of backlash for her breast being exposed during a "family" oriented event. Over 100 million people were tuned in.
The wardrobe fluke was reportedly a mistake. Justin was only supposed to rip away the leather covering on her bustier to reveal red lace, however he ripped everything off. After the fiasco, Janet was the one who received the most backlash, and now we know why. By the way, Justin made sure to throw Janet under the bus during this time to save his own a**.
Huffington Post writer Yashar Ali spoke to sources who claim the CBS honcho was out for blood...only against Janet though.
It's reported Moonves thought "nipplegate" was inentional to stir up controversy, so he banned both Janet and Justin from performing at the 2004 Grammys broadcast airing on CBS the week after the Super Bowl. Moonves reportedly felt peronally embarrassed. However, Justin offered up an apology - with tears and all - and just like that, Justin was allowed back to perform.
Moonves told people Janet apologized, but apparently her apology wasn't good enough. His wife, "The Talk" co-host Julie Chen, went on national television and said Janet didn't apologize when her husband was telling people behind-the-scenes that she did.
Check it:
8. In the clip above @THEsaragilbert said above "didn't Janet say it was an accident," then Julie Chen says "I don't know what Janet ever said about it..." but earlier in the clip she says with confidence that Janet didn't apologize (when she did). https://t.co/h6eygMwGKM

— Yashar Ali (@yashar) September 7, 2018
Sources said Moonves was PISSED Janet didn't offer up a similar apology to him. With that, he went to war against Janet. Why? Because she didn't kiss "master's" a**? Hmph.
It's reported Moonves ordered Viacom properties MTV & VH1, along with all Viacom-owned radio stations, to stop playing Janet's songs and music videos. This was right around the time she dropped her album Damita Jo, which came out a month after the 2004 Super Bowl (March 2004).
Years later, Moonves was STILL big mad and talked about how SHE embarrased him. And he did this often. Of course, blame the black woman. He was also mad when he found out Janet had signed a book deal with Simon & Schuster (owned by CBS Corporation) for her book "True You: A Journey to Finding and Loving Yourself" in 2011. He allegedly told people "heads were going to roll" as a result of the deal.
The source told the writer they didn't want to go on record due to Moonves' aggressive ways. "I'm not interested in having that man following me to the grave and trying to screw me over the whole time," the source said. Hmph.
What's more....Moonves is currently involved in sexual harrassment allegations following an investigation by The New Yorker. It's being reported CBS is offering him a $100 million payout to leave.
Chile....
The hate is SO real. Yet these men STILL win in the end. Shame.
Photos: Janet's IG/Getty