ONE LAST DANCE: Dwyane Wade Announces Retirement, Will Finish NBA Career With Miami Heat
Sep 17 | by _YBF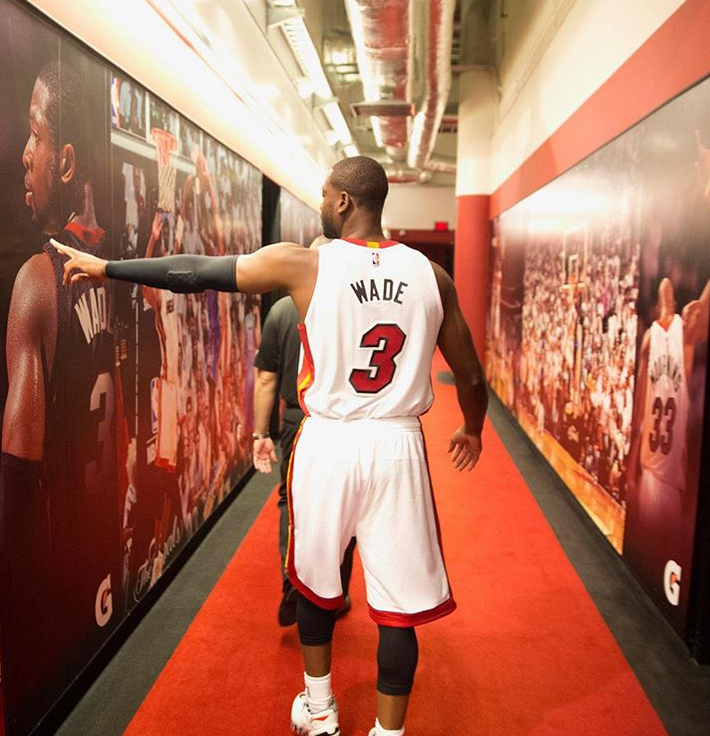 Dwyane Wade has announced his retirement from the NBA, revealing he'll play his last season with the Miami Heat. More inside...
It's official!
Dwyane Wade is retiring from the NBA, but not before "one last dance" with the Miami Heat.
In an emotional 10-minute video, D. Wade announced he will be returning to Miami for a 16th and final NBA season. He said it was a hard decision to make, but he had to come to terms with reality.
"Can I physically do it? Can I physically get out of bed every day to do this? Can I deal with every step hurting in the morning? Can I deal with the travel? Can I be away from my family? Is it selfish for me to want to continue to be away from my family?" D. Wade asked in the clip. Questions he asked himself as he pondered on his next move. He said it was one of the hardest decisions he's ever had to make and that it wasn't easy.
The 36-year-old athlete said he has been deciding whether he should return to the NBA over the past four months. He was drafted as the No.5 pick in the 2003 NBA draft, and now, he's ending his career the way he wants to. It's reported he will sign a $2.4 million, one-year deal by the end of this week.
"This is it. I've given this game everything that I have, and I'm happy about that, and I'm going to give it for one last season, everything else I have left," he said.
D. Wade got chocked up while talking about the death of his longtime agent Henry Thomas (aka Hank). He said he felt lost at times without Hank and that playing the game wasn't as enjoyable since he died.
"When I lost Hank, I lost a part of me," Wade said, wiping away tears.
"These things to you guys may seem small," Wade said. "But to me, they're real. I feel like my family have put me first for so many years, for good reasons. But there comes a point in time when we've all got to think about someone else, especially the ones around you that have supported you, supported your dreams, supported your journey like my family have."
D. Wade spent the 2016-2017 NBA season in his hometown, playing for the Chicago Bulls. Then, he began his last season with Cleveland before he returned to the Heat in a trade in February.
"Let's enjoy it," Wade said. "Let's have some joy through this last season. Let's push this young team over the hump and let's write our own story to the end of this career, together. Together."
Peep his full announcement below:
Good luck on your final NBA dance D. Wade!
Photo: D. Wade's IG